Join the Global Mindful Movement
With the Wanderlust Passport, the earth is yours to explore. Discover new countries, learn from expert guides, and tap into a global community of like minded nomads. Simply sign up for your annual membership to receive a world of benefits.
Gain unlimited access to Wanderlust events and limitless scheduling in 20+ countries on 5 continents. With the Passport, it's never been easier to grab your compass and find your true north.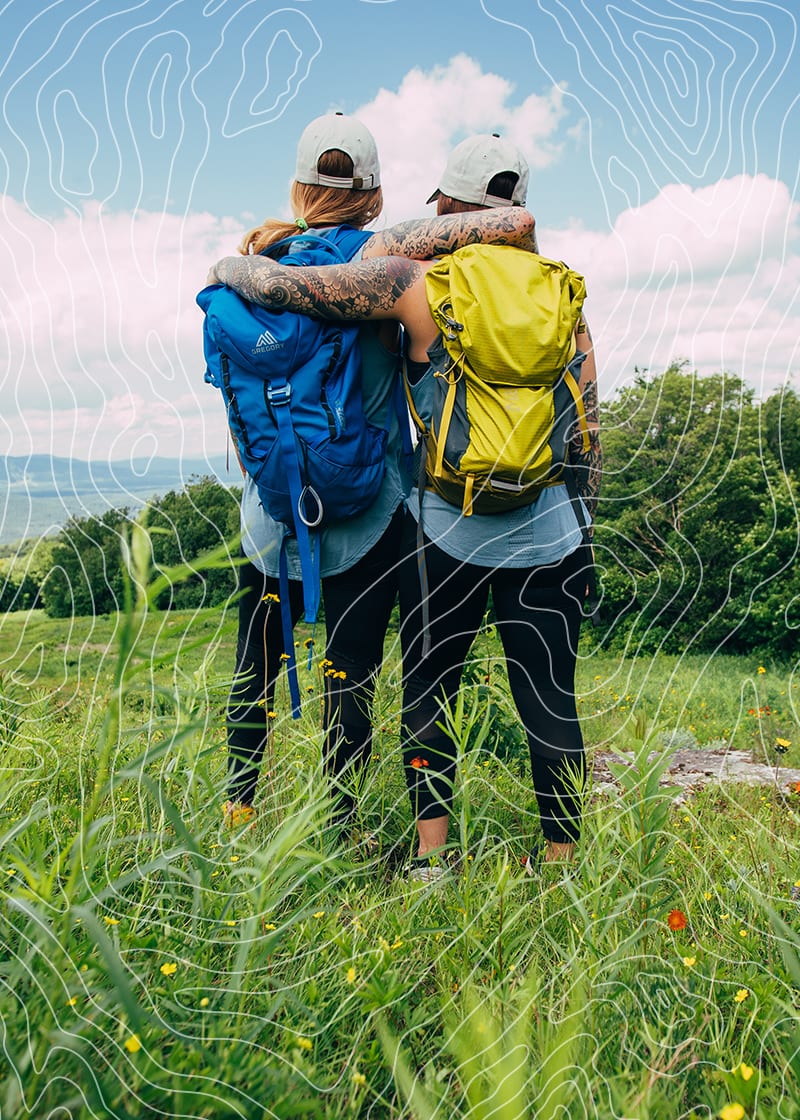 50+ events. 20+ countries. 5 continents. 1 price: $595.
Attend any and all 2019 Wanderlust events around the globe, plus receive Passport-only benefits.
Unlimited Tickets
The world is yours to wander. Passport guarantees you access to every Wanderlust event in 2019. From Wanderlust Squaw Valley in California to Wanderlust Stratton in Vermont, attend all 4-day festivals (including immersions), 2-day festivals (new for 2019), and Wanderlust 108 for the early bird rate of $595.
Membership Perks
Receive a custom-made welcome kit and premium membership card ahead of the 2019 events season along with monthly surprises and special Passport-only offers (perks will differ by region of purchase).
Unlimited Scheduling
Explore more than ever before. Whether you're eager to try a wide spectrum of classes and experiences, or you'd rather practice sun up to sun down with your favorite teacher, unlock unlimited scheduling at all festivals.
Dedicated Support
Got questions? We have answers. From help selecting your events to answering questions along the way, a dedicated Passport navigator will be available via email or scheduled phone call to help.
2019 Cities
More locations to be announced soon.
US & Canada
Latin America
Atlanta
GA
Guadalajara
MX
Bondville
VT
Mexico City
MX
Boston
MA
Monterrey
MX
Brooklyn
NY
Santiago
CL
Chicago
IL
Dallas
TX
Europe & Middle East
Denver
CO
Amsterdam
NL
Los Angeles
CA
Barcelona
ES
O'ahu
HI
Berlin
DE
Palm Springs
CA
Cologne
DE
Philadelphia
PA
Frankfurt
DE
San Diego
CA
Hamburg
DE
San Francisco
CA
Lisbon
PT
Scottsdale
AZ
London
UK
Seattle
WA
Madrid
ES
Snowshoe
WV
Milan
IT
Squaw Valley
CA
Munich
DE
Tampa
FL
Paris
FR
Toronto, ON
CA
Vienna
AT
Twin Cities
MN
Warsaw
PL
Washington
DC
Zurich
CH
Whistler, BC
CA
Asia & Australia
Brisbane
AU
Melbourne
AU
Sydney
AU
Tokyo
JP
Frequently Asked Questions
About Wanderlust Passport
What is the Wanderlust Passport?
The Wanderlust Passport is your ticket to explore the world, one Wanderlust event at a time.
The passport grants you tickets to all 2019 Wanderlust events, unlimited scheduling at those events, half off the price of 2019 Wellspring tickets, access to a global community, and much more.
What is included in the Wanderlust Passport?
Complimentary ticket to all 2019 Wanderlust events: 4-day festivals (including immersions), 2-day festivals (new for 2019), and Wanderlust 108. Also includes 50% off Wellspring 2019.
Unlimited scheduling at all festivals
Custom-made welcome kit with premium membership card (for U.S. and Canada residents only)
Perks and surprises only for Passport-holders—offers will vary by country of residence
Dedicated email and phone support
Who is the Passport for?
The Passport is for anyone thinking about attending one or more Wanderlust events in 2019. It's for everyone looking to roam with our global Wanderlust events, for seekers looking to connect with a global community of like-minded travelers, and anyone interested in deepening their mindful journey. Whether you plan on going to a few festivals in your area or wandering far from home, the Wanderlust Passport is for you. It also makes the perfect time-flexible gift of Wanderlust for your loved ones.
Ticketing Information
How do I book my events once I have the passport?
A dedicated Passport navigator will be on call to issue tickets to any Wanderlust event and answer any questions you have via email or scheduled phone call.
Are Passports refundable?
Passports are non-refundable, though they are transferable until first use. Once a Passport has been used to redeem an event ticket, it is no longer transferable.
In order to transfer your passport to another person, email passport@wanderlust.com with the first name, last name, and email of the person you'd like to transfer your passport to and we'll transfer it over for you.