KeVita
A bit about us:
KeVita began nearly ten years ago in Ojai, California where Bill Moses discovered quirky innovative drinks made by holistic nutritionist, Chakra Earthsong (hey, people have different names in Southern California). As an organic winemaker, he knew a thing or two about fermentation. Together they perfected their flavours and formulas, turning a local favourite into a national love.
Each of our smooth and sparkling kombucha bottles is still brewed in California by the adventurous passionate team that stays true to the values and formula which started it all.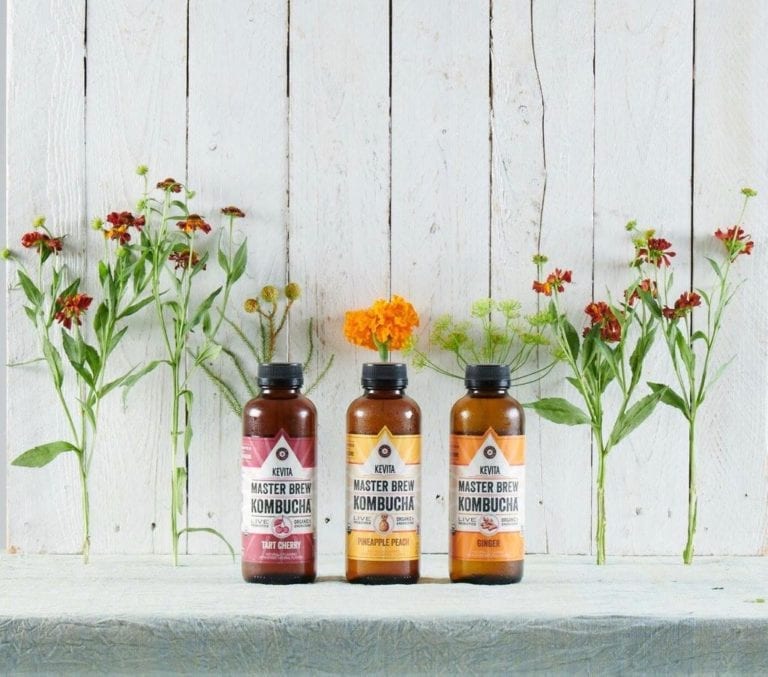 So what is kombucha?
Kombucha is a tea-based drink fermented with specific microorganisms. The fermentation process packs each drink with organic acids and combined with millions of live cultures creates a simple, delicious and innovative drink to enjoy any time of the day.
Full of great-tasting thoroughly crafted ingredients, our brews will make you feel fresh. So, whether you want to cool down after your morning yoga or mix a late night mocktail with friends, there's the perfect booch for you.
Meet the heroes:
PINEAPPLE PEACH: a little bit sweet and a little bit sour, this sunny kombucha is light, refreshing and trust us – it will excite your senses and your day.
TART CHERRY: this lively, lightly sparkling friend has a deep a fruity cherry swirl – the perfect balance of sweet and tart.
GINGER: this soothing booch has a bold tea taste with a little gingery heat to it – timeless kombucha classics.