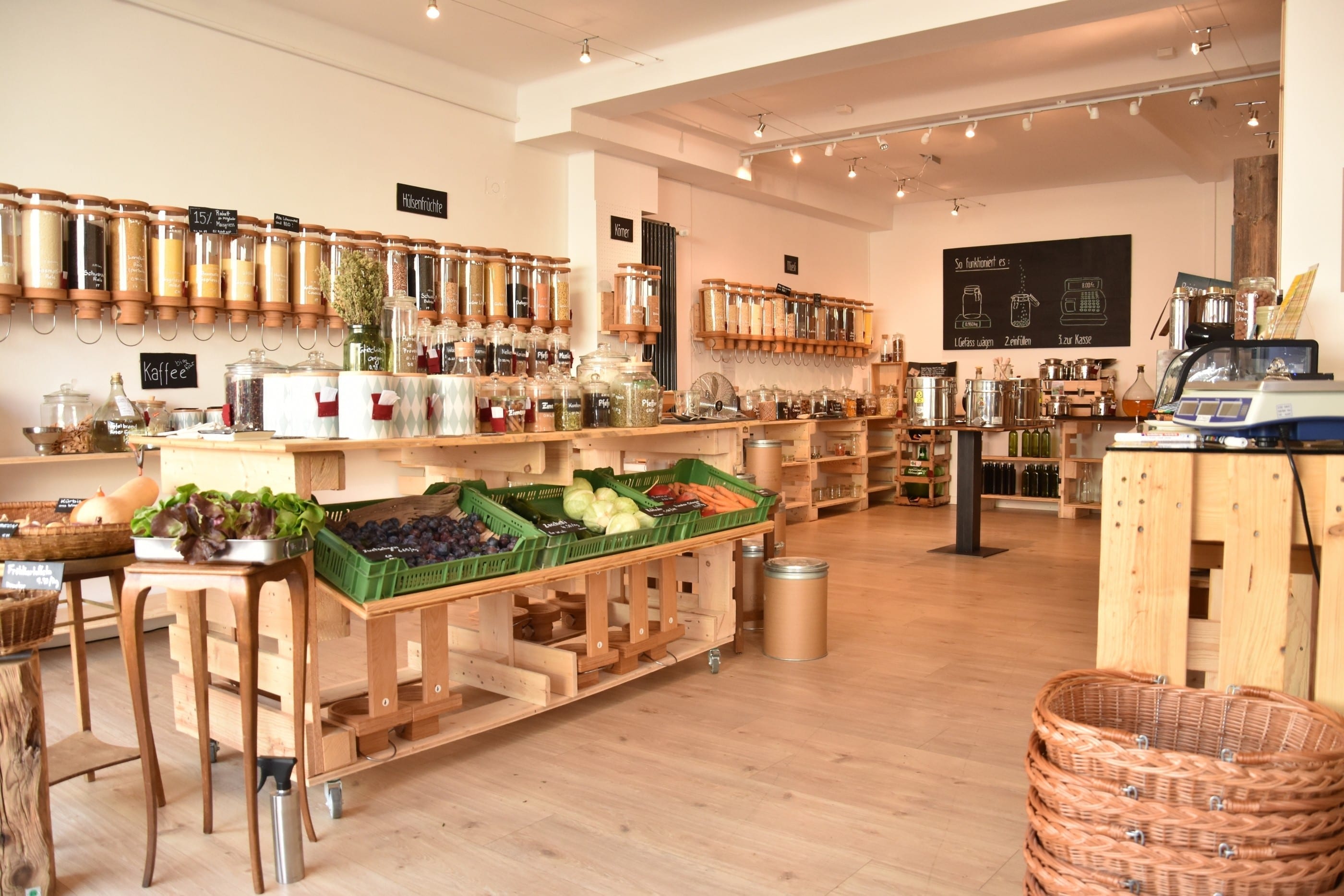 Celebrate #CarFreeDay London with Wanderlust! This year, we are honoured to be supporting the largest #CarFreeDay London celebration ever for Mayor of London + Transport for London by reimagining mindfulness and wellbeing in car free London. For tickets and more information, click here. 
---
Get everything you need without the damaging throwaway plastic packaging that you can expect to find in supermarkets.
These shops are peppering sustainability across the whole smokey city. So, whichever borough you do your stock-up in, there is bound to be one not too far away!
Hit up your nearest zero waste spot for some great plastic free, sustainable grocery and lifestyle shopping!
Hetu, London
201 St. Johns Hill, London, SW11 1TH
Having opened at the end of 2017, Hetu was London's first-ever entirely zero waste shop located between Clapham Junction and Wandsworth Town stations. There are no animal products or items containing plan oil insight here and they aim to sourc
e foods with minimal processing and refinement. It's an inspiring shop for ethical consumerism where you can find all the essential goods like tea, grains and pulses as well as other things like alternative plant-based milk, herbs, oils and Greenscents organic cleaning refills.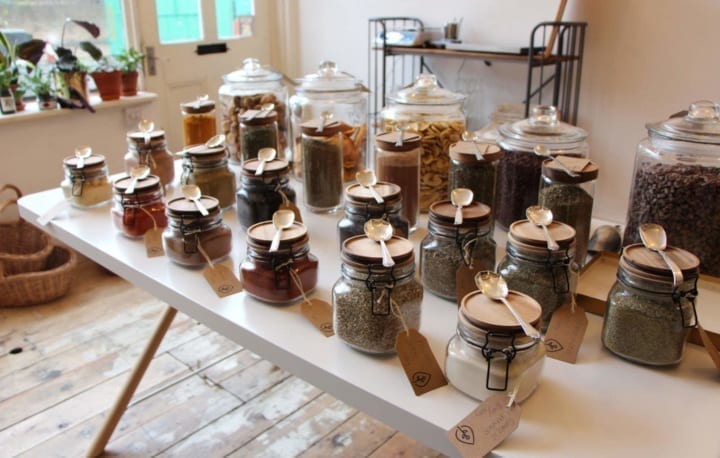 Sustenance Groceries
Brixton, Streatham & West Norwood
This is a zero-waste shop covering a lot of ground, popping up in three different locations throughout the week. You can find Sustenance Groceries at the Rookery Farmers Market in Streatham, Brixton Farmers Market and in a pop-up shop at Portico Kitchen in West Norwood. Stocking all sorts of sustainable goodies, like British grown quinoa and organic hemp seed, you can check out this page to see when and where you can find them.
Re:Store
Hackney Downs Studios, 17 Amhurst Terrace, London, E8 2BT
With kombucha on tap and a range of vegan pick and mix to choose from, Re:Store in East London packs a lot into its chic zero-waste store. Alongside all the essentials like nuts, pulses and grains, they also stock hard-to-find products like unpackaged tofu and exciting stuff like locally made vegan cheese by Kinda Co. It's not just food here either, with a spectrum of household cleaning goods and sustainable lifestyle products too.
Get Loose
Hackney City Farm, 1a Goldsmiths Row, London E2 8QA
If a visit to Hackney City Farm in East London wasn't already exciting enough, Get Loose is now part of it, selling plastic free items and fresh and dry goods. You can find cheese in compostable wrapping, nuts, pulses and alternative milks in glass bottles and plenty more ideas to help you go zero waste.
The Source, London
99 St John's Rd, Battersea, London, SW11 1QY & 24 Turnham Green Terrace, Chiswick, London, W4 1QP
With an extensive product range of over 500 goods, The Source Bulk Foods is your one-stop-shop for everything plastic free. With two stores, in Battersea and Chiswick, this zero waste store has all sorts, from oils, sustainable household cleaning and personal hygeine products and staple everyday items like pasta and grains. Plus there's a handy series about the benefits of some of their products, like chia and buckwheat.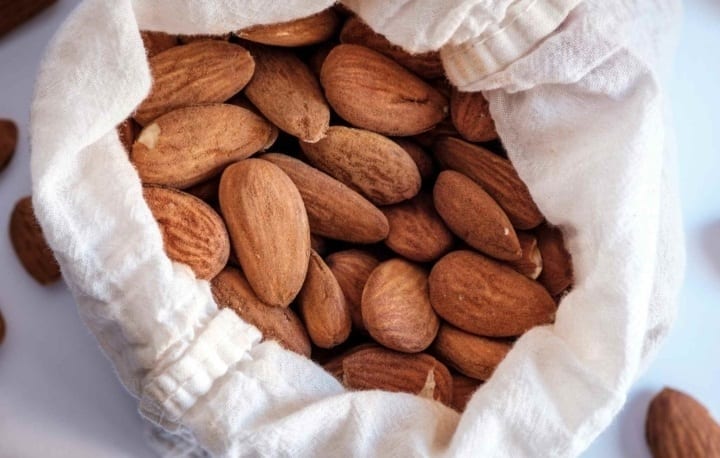 Mission Green
182 Hither Green Ln, Hither Green, London, SE13 6QB
Open every day except Wednesday, Mission Green offers its customers in South-East London a bulk, zero waste shopping haven of refillable dry goods, as well as plastic free fresh goods, such as fruit and vegetables.
Cups and Jars
108 Woodgrange Road, London, E7 0EW
Cups and Jars is a proudly plastic free cafe and bulk food shop in Forest Gate, East London open Tuesday-Sunday serving up stunning-looking dishes and also selling zero waste groceries.  From loose leaf tea to an assortment of grains, fresh organic fruit and veg as well as personal hygeine products like toothpaste and mouthwash tablets, this is a great place to bulk shop visit if you're in the area.
BYO
21-23 Tooting High Street, Tooting, London, SW17 0SN
Throughout Tuesday-Sunday in Tooting Market you will be able to find the zero waste store BYO near Tooting Broadway Station. Here you can pick up day-to-day sustainable lifestyle products like KeepCups and household detergents, as well as of course dry and fresh foods, including cool additions like three flavours of vegan honey!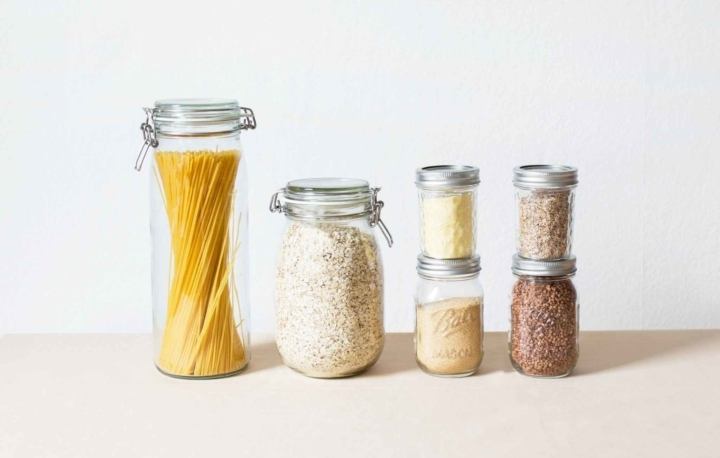 SWOP Market
7 Burnt Ash Rd, Lee Green, London, SE12 8RG
With an entirely plastic free stock, Shop Without Packaging (SWOP) in Lee Green, South-East London is delivering all of the sustainable goods. All the produce here is vegetarian or vegan and in addition to stocking loose coffee, tea, fruit and veg, there are also household and personal hygiene refills, alongside fresh bread and pastries!
Liberte Cherie
291 Portobello Road, London, W10 5TD
Liberte Cherie is a zero waste grocery store focusing on fine foods. With jars lining the shelves and a large old-fashioned set of scales on the counter, this gorgeous store sells plastic free goods, 75% of which are sourced from within the UK.
Mother Works
1, Canalside, Here East Estate, London, E20 3BS
As well as being a super cool hangout spot the Mother Works cafe in Hackney Wick also has a packaging free refill station for high-quality products, such as the granola that is made in-store. The cafe is a cool hangout spot and strives to be zero waste, rewarding you with a discount if you bring your own container or cup.
Bulk Market
6 Bohemia Pl, London E8 1DU
East London's Bulk Market is tucked into a cool railway arch, offering an expanding range of zero waste goods that are sourced as locally as possible (most produce comes from within 50 miles of this plastic free shop). Not only does this store have items like oils, vinegar, grains and nuts to buy in bulk, they also are part of the Terracycle UK scheme so you can drop off hard-to-recycle plastics when you stop by. Recent additions to their plastic free stock include nut milk, dairy-free cheese & pet food.
Naked Larder
Herne Hill, London, SE24 9QP
Naked Larder could be described as a sustainable, zero waste click and collect service where you order packaging free products and collect your goods at a chosen time with your own reusable containers, with collections taking place monthly.
Harmless
The Yellow House In Blue House Yard, Station Road, Wood Green, London, N22 6UX
Harmless is a vegan and plastic free store, that is currently on the move to Hornsey. You can keep track of the new store's development on their Instagram page here. In addition to the expected plant-based dry goods, they also have more unusual products like vegan parm
esan and essentials like plant based household cleaning products.
The Refill Larder
122 High Street, Teddington, TW11 8JB
The Refill Larder is just beyond the centre of London, in Teddington. It can be found within Gardenia the florist store selling all sorts of plastic free delights. In addition to a huge selection of dry goods, you will also be able to pick up fun things like eco glitter, reusable food wraps and plastic free bathroom items (some of which are available online).
Wholefoods Market
63-97 Kensington High St, Kensington, London W8 5SE
On Kensington High Street you will find the WFM store of your dreams with a large self-service, unpackaged zero waste section. Whilst most of the items aren't organic, with the exception of organic coffee (including organic decaf!) and some grains, they have an extensive choice of items like grains, nuts, seeds, superfoods and dried fruits. Their stores in Fulham and Richmond also have smaller bulk buy sections, where you can find goodies like bulk frozen berries.
Patoka
Wembley Park Market, 27-29 Olympic Way, Wembley, London, HA9 0FR
Open Tuesday-Sunday, Patoka is North West London's first zero waste shop. You will find cold-pressed extra virgin rapeseed oil from duchessfarms in Hertfordshire, alongside essential dry foods in addition to cleaning products to make your steps towards plastic free living even easier with soap and shampoo bars.
Unpackaged at Planet Organic
Various Locations
With seven stores across London Planet Organic are starting to be part of the zero waste movement with four of its stores now offering customers the Unpackaged zero waste way of shopping for grains, pasta and dry goods. Find them in Muswell Hill, Westbourne Grove, Islington and Torrington Place. The one in Muswell Hill now has a zero waste beauty section so you can stock up on bath salts, hair and bodycare and almond oil all without the plastic!
Jarr Market
19 Half Moon Lane, Herne Hill, SE24 9JU, London
Jarr Market opened July 2019 and sells all sorts of essential groceries like nuts, grains, pasta, flour, chocolate, spices, eco-friendly detergents without any plastic packaging in sight. To top it all off they've got a peanut butter machine. What's not to love?
The Store Cupboard
Crystal Palace Food Market, Haynes Lane, London, SE19 3AN
At the Crystal Palace Food Market on Saturdays (10-3pm) and with Roots and Cycles on Sundays (11-4pm) and Wednesdays (2-7pm), The Store Cupboard is a mobile zero waste stall, encouraging customers go plastic free and bring t
heir own containers to fill up on organic whole foods, spices and yummy looking teas.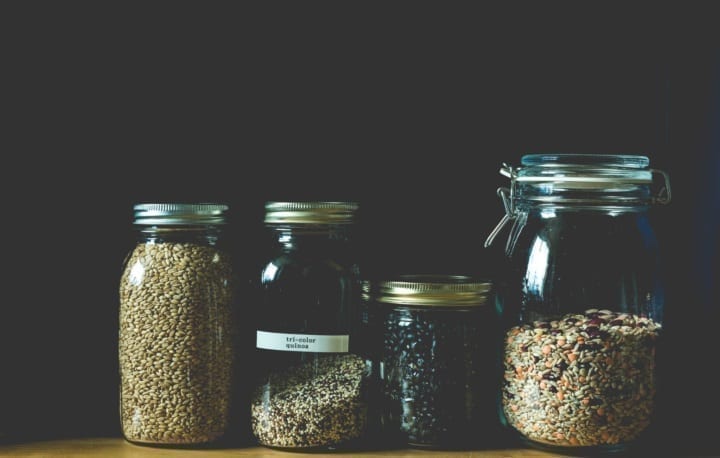 Zéro
Merton Abbey Mills, Unit 7, The Apprentice Shop, 14 Watermill Way, London SW19 2RD
Zéro is an independent shop dedicated to the zero waste lifestyle. Amongst their range of products, there are pulses, cereals and spices, as well as the possibility for some plastic free indulgence with sweet treats like salted caramel fudge and chocolate drops! On Saturday mornings they get in fresh bread and pastries from the North London-based Celtic Bakers.
—–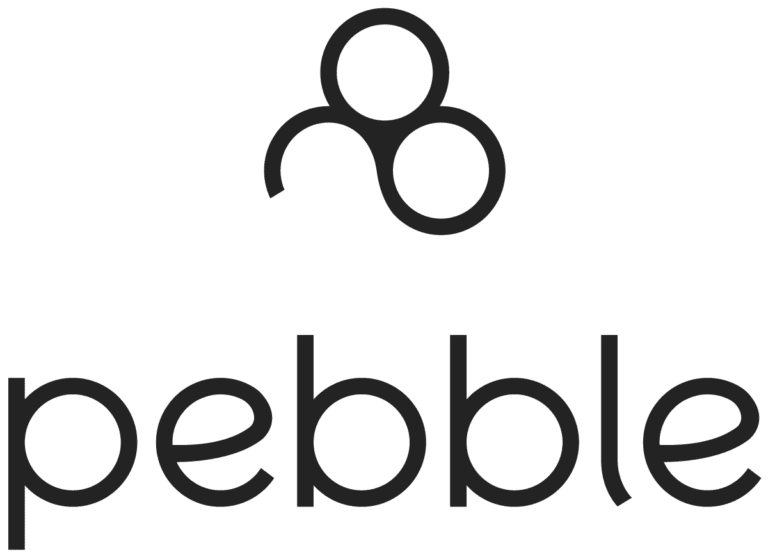 Articles sponsored by pebble magazine, follow them on Instagram, Facebook and website.