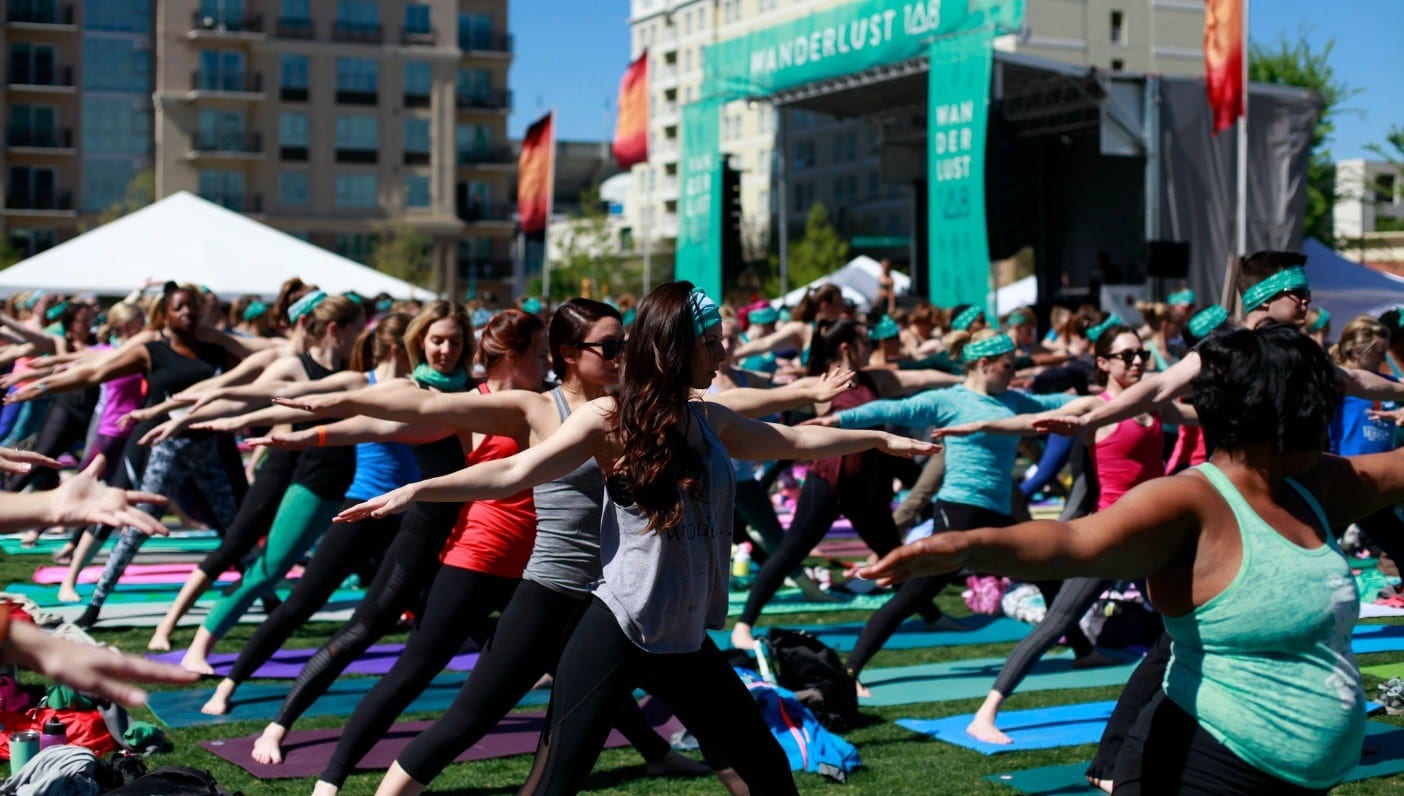 Want to attend a Wanderlust 108 in your city? Click here tickets, locations, and information. 
---
Historic and picturesque, Charlotte, North Carolina is a town that looks as if it came straight from a storybook.
But don't let the gentle vibe mislead you; this vibrant city is bursting with innovative restaurants and a vivid art scene. With so much dedication to good food, good art, and good workouts, it's a top choice for a Wanderlust 108.
It's easy to spend weeks in Charlotte and still not get everything done (there's just so much to do!), but this list is an excellent start. Whether you're looking for the city's best acai bowl, to stroll the gardens, or work up a healthy sweat, there's plenty of Southern flavor to go around.
Where to Eat
Luna's Living Room 
2000 South Blvd., (704) 333-0008
If you're into raw food or vegan fare, this is the spot to be. Luna stemmed from Juliana Luna's dream of sharing healthy food with her local community. Prices are decent for the quality of the meals, and the joint is open for breakfast, lunch, and dinner. Locals love the raw pad thai, the Lunasagna, and the homemade (and super healthy!) chocolate smoothies with ingredients like maca and spirulina.
Halycon Flavors From the Earth 
500 South Tryon St., (704) 910-0865
Ideal for the environmentally-conscious foodie, Halycon's menu utilizes ingredients from artisanal farms, dairies, and wineries all within the North Carolina area. This farm-to-table restaurant offers everything from hand-pulled mozzarella to braised bison to veggie-loaded flatbreads. It's a bit pricier than most joints, so reserve for a special occasion or a Saturday night treat.
Rico's Acai
510 S. College St., (704) 579-5683
Food trucks aren't simply reserved for Portland and Austin. Rico's Acai Truck is a crowd favorite, offering huge servings of superfood madness. The ample bowls come filled with acai puree, various fruits, and the option to top with a variety of seeds, granola, fruits, or almond butter. It's open daily and doesn't travel, so there's no truck-chasing necessary.
Where to Sweat
Okra 
1912 Commonwealth Ave., (704) 266-1443
This unique yoga studio offers more than your typical plethora of classes. Post-Savasana, visitors can indulge in Reiki and massages or relax in studio's on-site coffee and tea bar. In addition, the schedule is full of diverse offerings, including everything from deep-stretching classes to Ashtanga to Tantra Vinyasa.
Yoga One
1318 Central Ave. D2, (704) 332-9911
Yoga One is a favorite of both out-of-towners and Charlotte locals. The studio is tranquil and welcoming, with friendly instructors who strive to make yoga approachable and detoxifying. There are also $5 drop-in sessions, including a Karma Yoga class that donates Yoga One's charity of the month. Some of the classes are heated, so if you choose to sign up for one of the hot sessions, be sure to hydrate and bring a towel.
Epic Way to Spend a Saturday
U.S. National Whitewater Center
5000 Whitewater Center Pkwy, (704) 391-3900
The U.S. National Whitewater Center is a nature junkie's Disneyworld. The park offers all sorts of outdoor adventures, including whitewater rafting, rodeo rafting, zip lines, a ropes course, rock climbing, and kayaking. If you need time to refuel, grab a beer or some lunch at the center's on-site cafe. An added bonus? The place loves friendly dogs, so your beloved pooch doesn't need to get left behind.
Favorite Outdoor Hang
Romare Bearden Garden
300 S Church St., (980) 314-1002
Beautiful day or night, Romare Bearden Garden is an oasis of North Carolina greenery. With rock waterfalls, interactive musical instruments, a childhood muse plaza, two gardens, and breathtaking views of the Charlotte skyline, the 5.4-acre park offers something for everyone.
Traveling this fall? Check out our complete list of Wanderlust city guides.