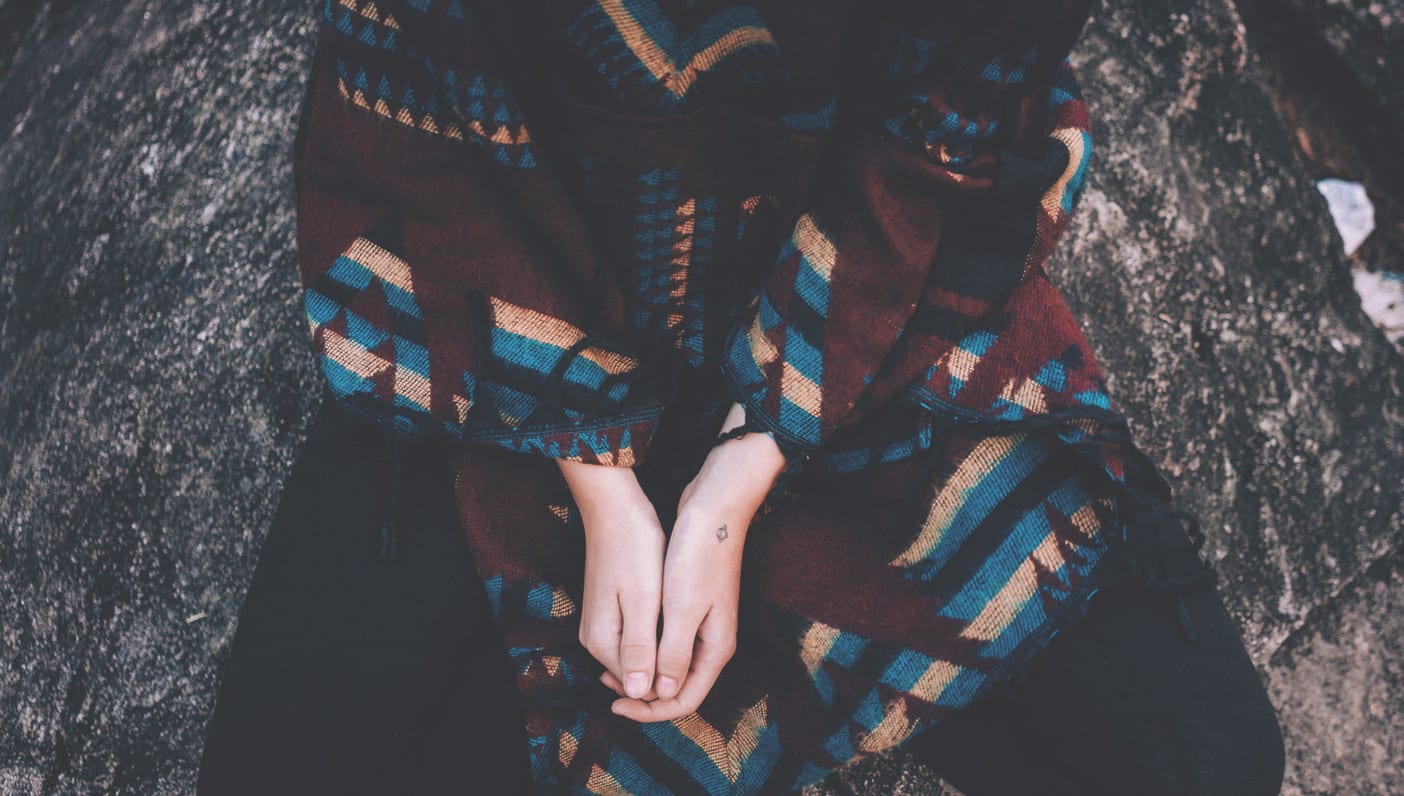 Remember the feeling as the first day of a new school year approached?
The butterflies, the anticipation of seeing your favorite teachers and classmates, the joy of getting new school supplies and clothes. September was always an exciting, lively time.
Having graduated quite some time ago—and years past my last first day of school—I'm left wondering how to harness that same eagerness, the thrill of a new beginning, a new year, a new adventure. As yogis, there are ways we can recreate that "back to school" mindset to relive that invigorating quest for newness and knowledge.
Back to Basics
When we've been practicing for years, we tend to think we're well past beginner level classes. Much like in school, where we brush up on the basics to refresh our memories, so too should we revisit those beginner-level yoga classes to refresh our muscles, and our minds.
Perhaps you've forgotten what it's like to look at yoga with new eyes because you've been doing it for so long. Revel in the energy of newcomers, and embrace the possibility of learning something new about yourself and your practice. Back to basics doesn't have to mean you're taking a step backwards.
Gear Up
Ah, one of my favorite things about heading back to school every year: the new clothes and supplies! This September, instead of treating yourself to back-to-school supplies, treat yourself to some new yoga gear. (Plus, it's National Yoga Month, so all the more reason to treat yo' yogi self!)
If your block is starting to look a little weary, consider investing in a new, eco-friendly, one. Is your well loved strap look ready to snap? Time to upgrade. Never had a yoga mat bag, but always wanted one? Get crafty and whip up an upcycled, DIY yoga mat bag for yourself. This could also be the perfect time to get yourself one stellar new outfit for class. While yoga isn't about the clothes you wear or the gear you have, a little upgrade can give you that extra dose of excitement to reinvigorate your practice.
Make New Friends
A big part of going back to school is seeing old friends and making new ones. So, apply that aspect of back-to-school to your yoga life, too. If you head to a new class you're bound to be surrounded by unfamiliar faces. That girl at the front of the class with the killer headstand? Introduce yourself, say hi, give her a compliment. And hey, if you're struggling with your own headstand, maybe ask for a tip or two.
Learn Something New
This is where that "eagerness to learn" comes in. Trying something new and novel is always invigorating. Plus, it's a great way to give your brain a little workout and wake-up call.
Challenge yourself to learn something new this season—the options are endless. You could decide to finally learn to cook with a few new fall-inspired recipes. Perhaps you want to branch out and bring your practice to new heights with aerial yoga. Maybe you'd like to learn more Sanskrit, or find out more about the history of yoga. Whatever you choose, you'll be better for it.
When you'd get home from school you'd likely have to sit down at the kitchen table, or your desk, and knock out your homework. It was a non-negotiable. Make your yoga practice, or meditation practice, non-negotiable, too.
Bring your yoga clothes with you to work to change into at the end of the day. Sometimes, doing this step before you get home and get comfortable will give you less reason to bail on your practice. You're already dressed and ready, so roll out that mat and give yourself a well-deserved stretch after a long day.
Enjoy "Recess"
We needed time to play back in our youth, and truth be told, we need it in our adulthood, too. "Play" time is highly underrated in adulthood. Realistically, though, taking time to unwind should be deemed essential to our health an wellbeing. So, put down your phone, grab a hula-hoop or a jump rope, and pretend you're a kid again. Enjoy a break from responsibility, even if it's only for 15 minutes. Recharge and have fun—your body, and your mind, will thank you.
—
Maggie Peikon is a New York native, writer, and sufferer of insatiable wanderlust. An avid endorphin seeker she has a constant need to be moving, seeking adventure in all she does. She is a lover of travel, daydreaming, fitness, thunderstorms, and her dog, Finley. Despite the fact that she has to take medication daily due to a thyroidectomy, Maggie still believes that laughter will always be the best medicine. Follow her musings on Instagram and Twitter.