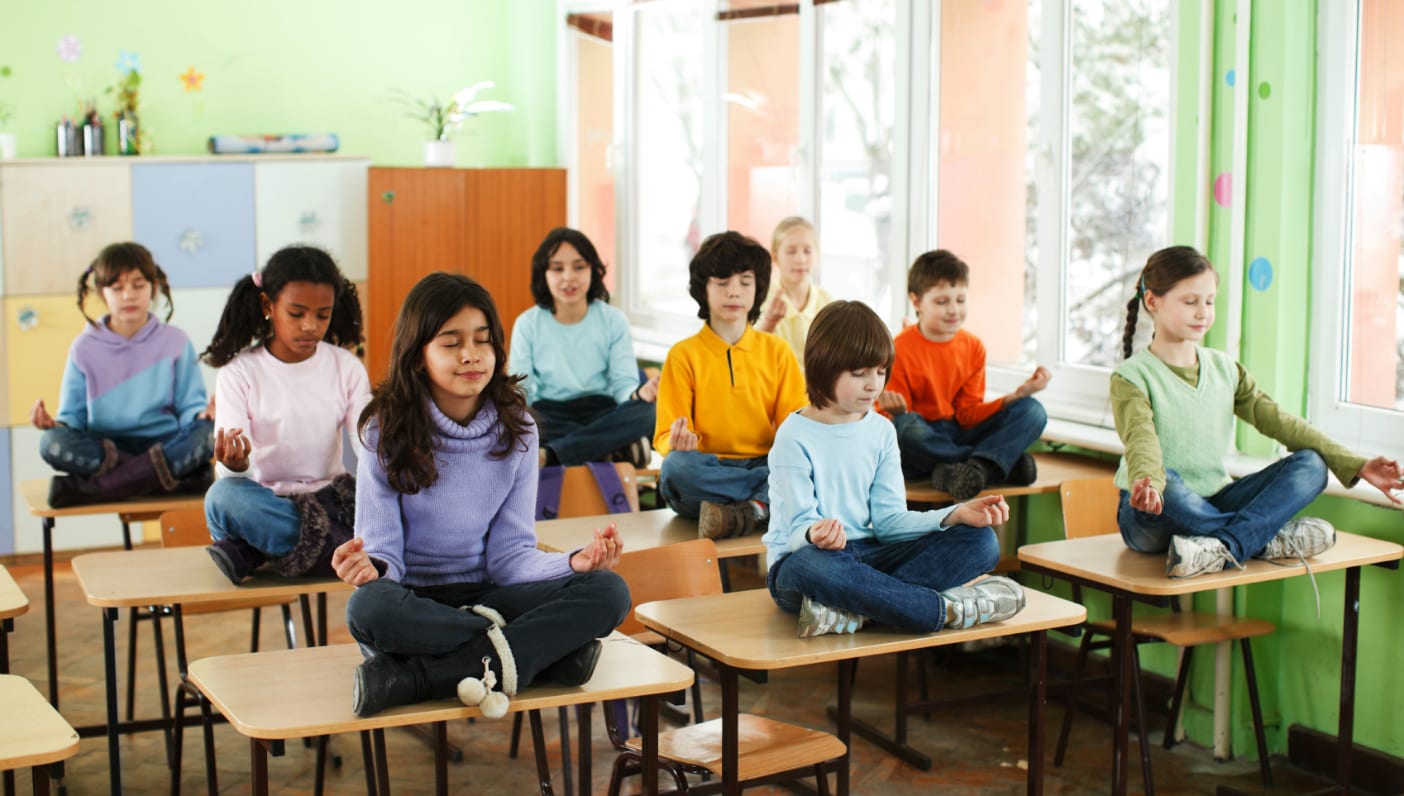 Photo via iStock
If someone told me two years ago I'd be running a yoga nonprofit, splitting time between a farm and the city, and traveling across the country to bring yoga and mindfulness to schools, I would have laughed in their faces. Yet after a career in the NYC tech world, I find myself here—and couldn't be happier.
Like many of the best things in life, I stumbled into creating Yoga Foster completely by accident. After a few years of teaching yoga as a volunteer instructor in NYC public schools, I had met several teachers who wished they could integrate yoga in the classroom on their own. For them, it had to be bite-sized, simple, and accessible—easy to fit within the hectic school day and cramped classrooms. I switched to training teachers on my own on weekends and before/after my 9-to-5, then decided to take the training online. A couple years later, I transitioned to building Yoga Foster full-time.
Starting a business, especially a nonprofit, is scary. Like many founders, I always have moments where I feel overwhelmed, under-qualified, and unsure. Since its start, it's been the community of people around me helping Yoga Foster grow that make me feel prepared for each day. Now, community engagement is at the core of our nationwide expansion. We only use donated new and gently-used yoga mats in our schools, and the majority of our funding currently comes from individual contributions (both big and small). Since our costs are so low ($10/student), the community can come together and quickly fund an entire classroom. My favorite events are when yoga teachers and studios host a yoga class in Yoga Foster's honor, quickly raising funds to extend the same practice to a school in their community.
I love when our teachers tell us that their students are taking a moment for breathing exercises when they get upset, or all do a quick yoga break when the class needs a pick-me-up.
Through our work I've found that these resources are just as valuable, perhaps more so, to our teachers than our students. In my opinion, teachers are the most underrated workers of our country, and studies show that mental and emotional burnout is the leading cause of high turnaround and low performance. I wouldn't be who I am today without the teachers of my childhood. So to help them adopt mindfulness practices and yoga routines that give them peace of mind, even before they start integrating it in the classroom, is worth all our time and energy.
Even better, the students are growing right alongside our teachers. Even with just 10 minutes of yoga integrated a day, our teachers are reporting marked improvements on focus and attention during the school day, contributing to both academic performance and collaboration between peers. I love when our teachers tell us that their students are taking a moment for breathing exercises when they get upset, or all do a quick yoga break when the class needs a pick-me-up.
Our goal is simple: To foster yoga in schools across the U.S.—and beyond! To do so, we need to get as many people aware and engaged around the benefits of yoga and mindfulness for youth. Join our community of supporters by making a monthly donation or donating a yoga mat at one of our partners' locations. Or, encourage a teacher to join our programming.
Learn more about Yoga Foster and the benefits of implementing yoga in schools (as explained by little yogis themselves) by watching the video below.
—
Nicole Cardoza is a children's yoga instructor, children's media specialist, and founder of Yoga Foster, a nonprofit that empowers school teachers with yoga resources for the classroom. Learn more about their work at yogafoster.org.