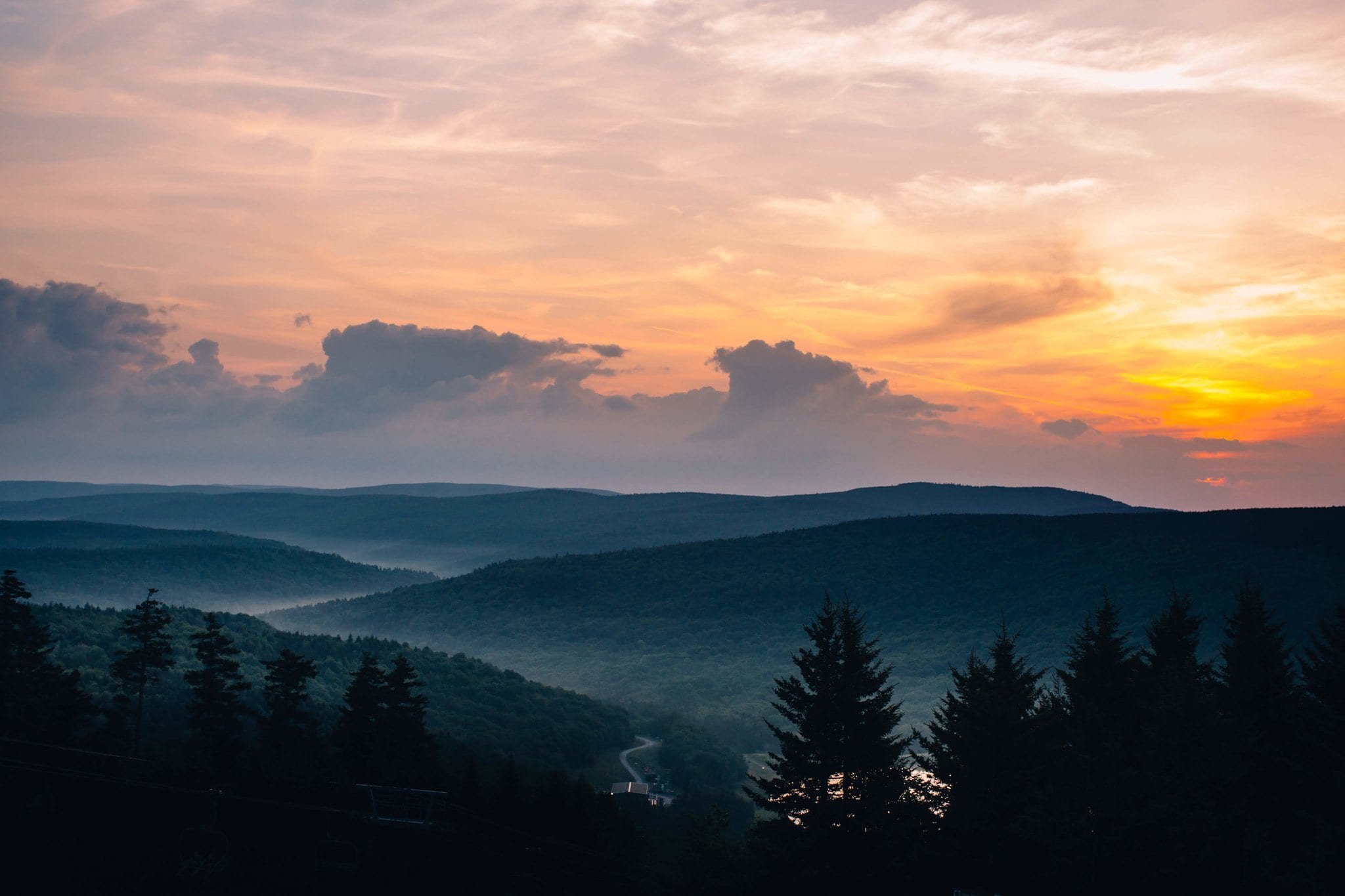 Wanderlust Snowshoe, West Virginia, 2018. Photo by Allison Zaucha
If you've ever been to a Wanderlust Festival, you know just how electrifying the sense of community can be. It pulses through the air, as yogis from all walks of life mingle between classes while children run and play in the grass. Yoga cultivates a unique sense of togetherness. Practiced by people young, old, and in between—yoga has the capacity to bridge generational gaps, and reminds us that no matter our age, we all have something to learn from each other.
For Judy Romano and her granddaughters Isabella (18) and Sophia (17), Wanderlust has offered an annual gathering place for the three to spend time together. Judy—or as her granddaughters call her, "Nonni"—has been coming to Wanderlust Snowshoe for three years, now going on four. The West Virginia-born pediatrician began practicing yoga after suffering an injury, and she has been hooked ever since (she even received her yoga medicine certification last year).
Judy attended her first festival in Snowshoe by herself, and the following year invited her granddaughter Isabella, who is currently a student at NYU (she plans to become a pediatrician and yoga teacher, just like her grandmother). The third year, Isabella's younger sister Sophia came along too. "This is one of the only times a year we really get to all be together, because Isabella is in New York, Nonni's in Ohio, and I'm in high school in Southern West Virginia" says Sophia.
"All three of us love the Wanderlust vibe for different reasons," says Judy. "Isabella and I love to take more traditional classes like vinyasa, and are always really drawn to events featuring teachers like Chelsey Korus and music by MC Yogi, while Sophia is really into less traditional classes like aerial yoga."
They love that there's something for everyone at the Festivals, and that the experience gives them the opportunity to try new things. "Last year Isabella and I tried a Kundalini class and a Thai massage workshop!" says Judy. "It was so lovely to do that together, taking turns giving and receiving care."
All three of us love the Wanderlust vibe for different reasons. – Judy
With their varying interests, the three women coordinate their schedules so that they can have their own personal exploration, and spend time together. Isabella is usually the early riser, catching a morning Ashtanga class. Judy prefers the 10 A.M. myofascial release or meditation workshop, while Sophia will do an afternoon aerial or Acro yoga class. In between, they meet up, relax, eat, and catch up. "What's so lovely about the festival is that the people just feel so safe and welcome," says Sophia. "We're blood family, but everyone in the yoga community feels like instant family," she says.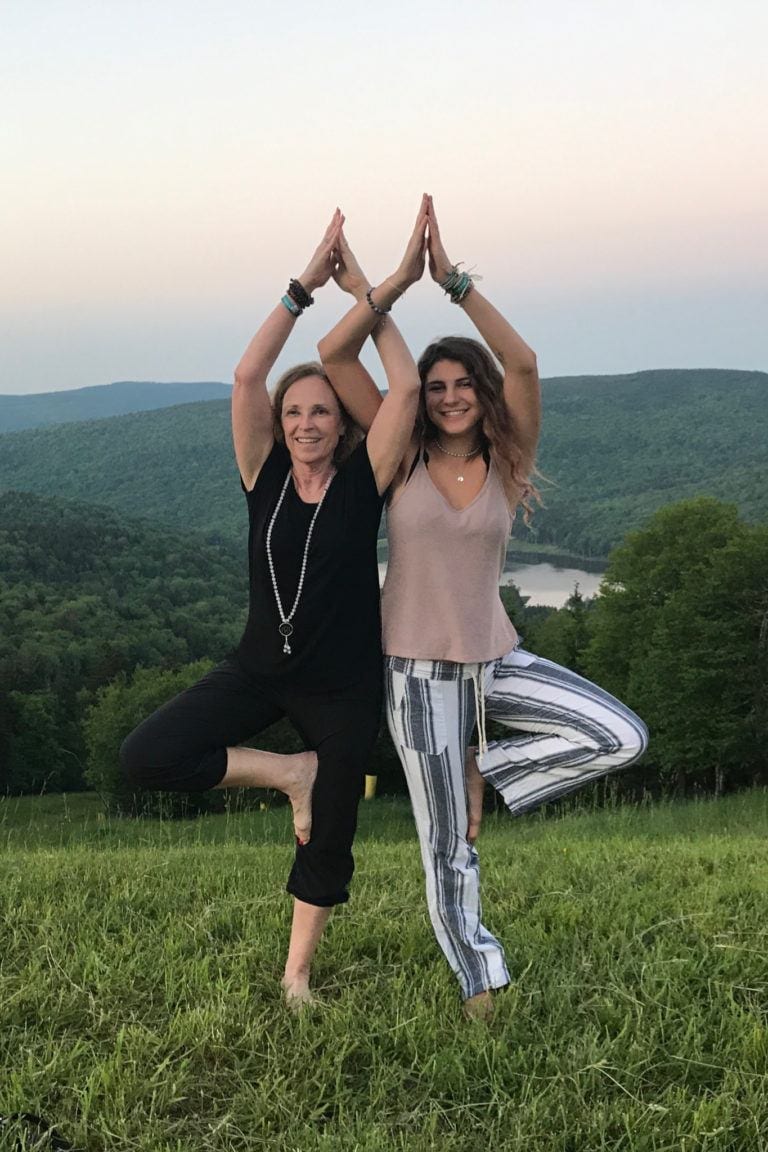 The location has a special place in their hearts as well. "We are all three native West Virginians," they tell me over the phone. "West Virginia gets a bad reputation sometimes, but there really is so much beauty here, and having Wanderlust here in the stunning Appalachian mountains makes me proud of our heritage," says Judy. Isabella reminiscences, "my dad and I used to ski up here about 6 or 7 times a year, so it's really cool to be up here in the summertime with Nonni."
We're blood family, but everyone in the yoga community feels like instant family. – Sophia
"I really feel like there's something for the whole family here too" says Sophia, "even if you aren't necessarily that interested in yoga. There's tons of activities like paddleboarding, zip lining and mountain biking—I can't see how anyone could get bored." She laughs, saying "I especially love seeing moms and their little daughters in matching yoga pants."
For Isabella, the chance to turn off and be with yourself and your loved ones is key. "What sets Wanderlust apart is that usually after you do a yoga class, you immediately return to your phone and your busy life. But up in the mountains, there's no cell service, and it's about an hour off the mountain to get to any sort of civilization. It really feels like a slice of heaven," says Isabella.
—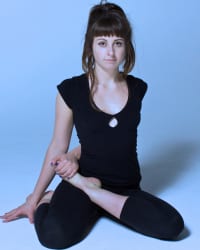 Jillian Billard is a poet, yoga teacher, cellist and avid wanderer. A native New Yorker, she is often caught daydreaming of sprawling green fields and mountains. She trained and received her ashtanga yoga teacher's certification in Goa, India and works at Laughing Lotus Yoga Center in Brooklyn. You can often find her with her head buried in a book, doused in lavender. Follow her on her (very newly developed) Instagram page for class schedules and updates at @jillboyoga.