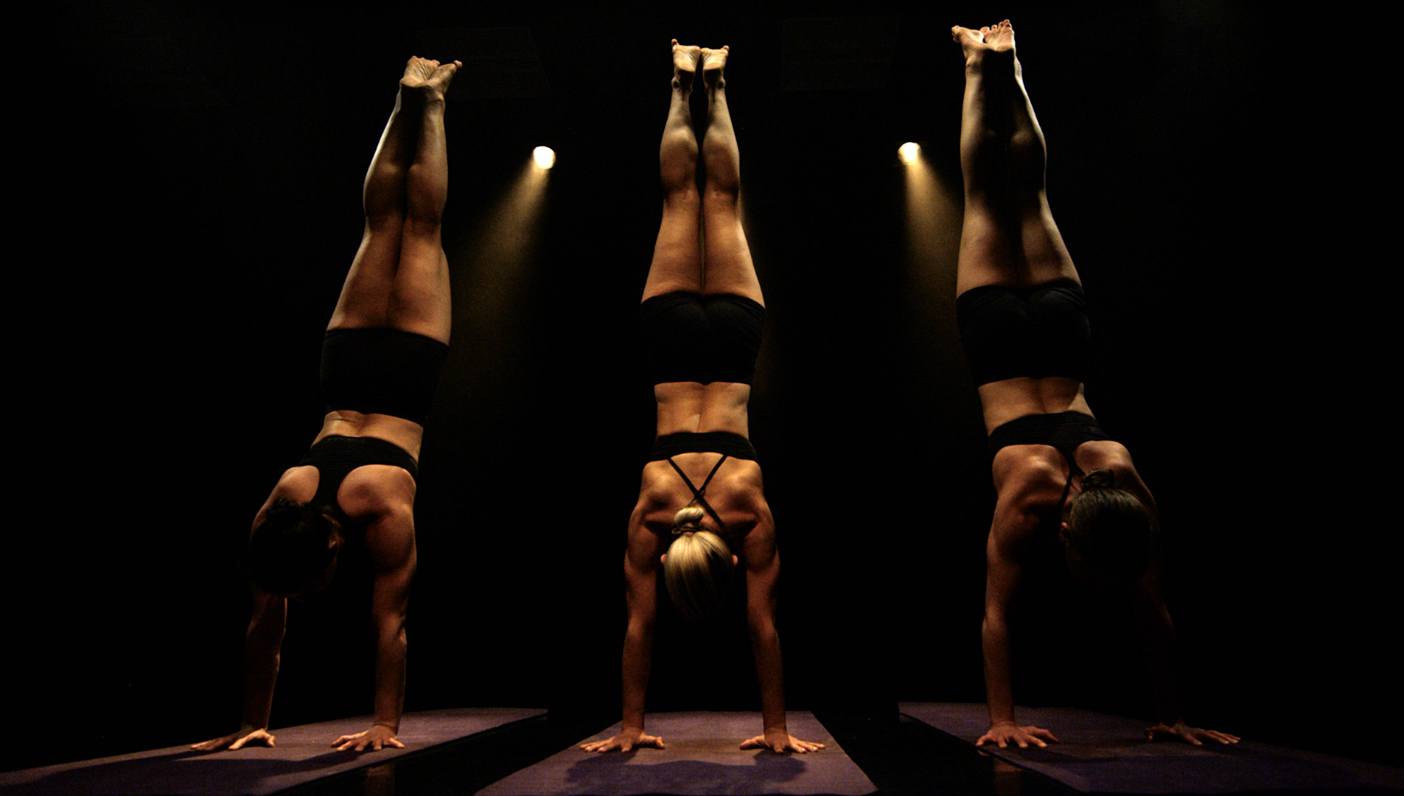 Experience a festival, and then take your Wanderlust with you with Wanderlust TV. With stunning art of movement videos, conversations with mindful leaders, and healthy ideas for the kitchen and beyond, Wanderlust TV is your go-to guide to live your wellness. 
---
People who are drawn to practices like yoga, meditation, mindfulness, and traveling are usually a little different from the mainstream. They've tested the limits of normal exercise, they've asked questions of societal institutions, they've explored the outer edges of their environments. They're looking to expand their bodies, their minds, and their hearts. At the least, they want to see the world, but their true goal is to try to understand the universe.
To set out on the path of truly exploring the universe in this way isn't an easy one—but it doesn't have to be a lonely one.
As we meander down our own respective paths, it's important that we find other searchers and wanderers to share our journeys with: People who can tell us where the most beautiful starlight shines, friends who we can share our brightest lights and deepest love with.
Be inspired with more Postcards on Wanderlust TV! 
In an effort to better connect across multiple channels, Wanderlust has recently launched a television platform and will soon be starting podcasts, bringing wanderers everywhere new ways to connect on the path to their own true north. For years, Wanderlust has offered transformative festivals and events for searchers to come together and find community—but where can this continue once the festival is over?
According to Wanderlust co-founder Jeff Krasno, the answer was born in Wanderlust TV: "By curating experts, techniques, and recipes for living, we help guide people towards a healthy and inspired life."
Get more DIY recipes by watching Zero Waste Living with Lauren Singer on Wanderlust TV!
Wanderlust TV offers original video content for stop on the path to true north. Recently, the 21-day yoga challenge was launched, with yogis from nearly 100 countries from around the globe signing up to create a worldwide sacred space together. These yogis connect through a facebook group led by yoga teacher and Wanderlust National Director of Yoga, Schuyler Grant. Krasno says that, "There are thousands of posts from people discussing their practice, the challenges they are facing, giving each other advice. It's beautiful."
Wanderlust TV also features the Wanderlust Kitchen, where chefs share their famously delicious recipes and paths to healthy living, inspirational meditation tips and guides from acclaimed teachers, the Art of Movement series, which showcases the glory of the human form, guides to sustainability and eco-consciousness in Zero Waste Living, and even dogs -of yoga—among lots of other cool programs.
Be stunned by more Art of Movement episodes on Wanderlust TV. 
The Wanderlust Speakeasy podcast brings the live lecture series from the festivals straight to your ears, so that you can listen anytime: in the car, in the shower, making dinner—whenever you need inspiration on the go. Get ready to hear from acclaimed yoga teachers, wellness leaders, amazing authors, musicians, and other incredible speakers and mentors.
Podcasts will be released weekly, and the first season will explore what it means to live a spiritual life. Elena Brower, Gabrielle Bernstein, and the late Dr. Wayne Dyer are just a few of the leaders who will offer their wisdom through the Speakeasy podcast series. The first few episodes will be released in early February. In the mean time, check out the trailer on iTunes and subscribe today! Once you're subscribed, new episodes will download automatically as soon as they're released.
While waiting for podcasts, check out the Speakeasy series on Wanderlust TV! 
True north is where you're headed—and you never need to wander alone.
—
Kristin Diversi is a star-child. A unicorn/monkey hybrid, she spends her days hopscotching dreams and moonbeams. After graduating magna cum laude with a BA in History and an MS in Nutrition, she delighted her parents and the student loan companies by deciding to follow her heart and do absolutely nothing related to any of her degrees. Currently pursuing a 500-hour certification, she was a yogini before yoga was cool. She is deeply flawed and terribly whimsical. Dream big. Be bigger.