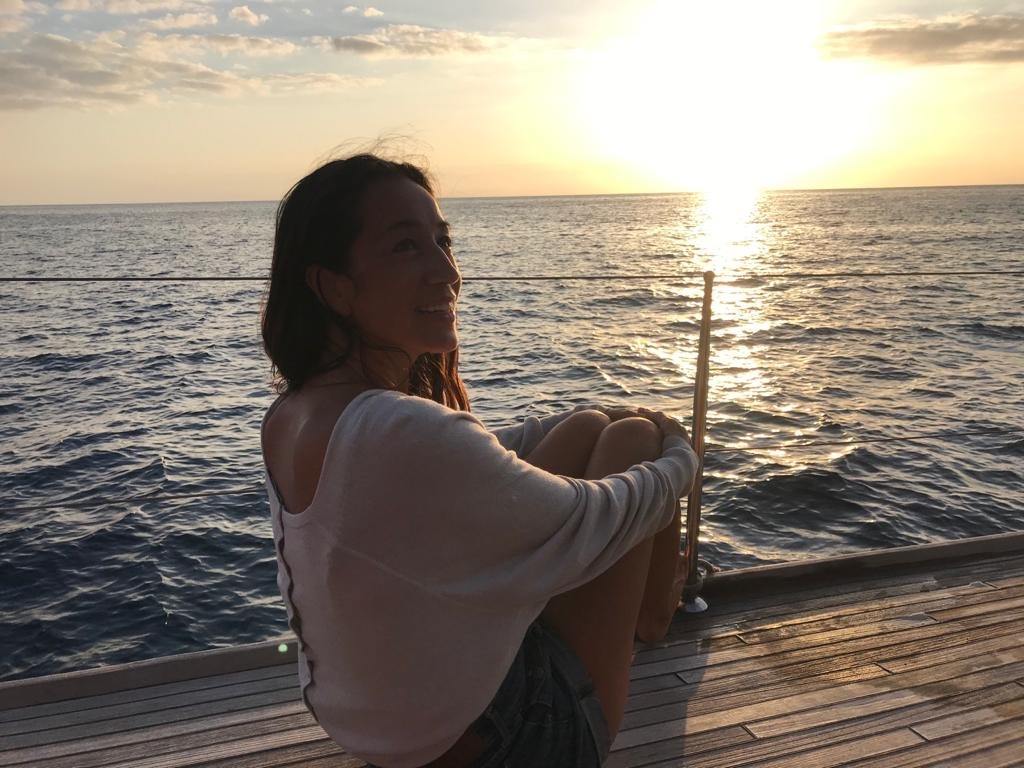 ⁠Setting off for an adventure in December 2019, not long after the largest Car Free Day in London, Qi Gong and Meditation teacher Tracie Storey hadn't planned for a journey under the pandemic flag. But the world had its own plans – so she followed. Away from home, after another boat journey, she shares her experience of travelling with awareness and surrender in mind.⁠
You set off to travel way before lockdowns took place. When and where has your journey begun and what places have you visited so far?
Last year in September we all gathered together for Wanderlust GB 'Reimagine' in the centre of London – the World Car Free Day –  it feels like we are exploring better, more ecological options for travel and conserving energy and fuels. I decided to spend some travelling by sea, connecting with the ocean I wanted to pull out the sails and glide across the ocean. So on Winter Solstice 21.12.19 we set sail on a beautiful sailing vessel called 'Grateful' and headed west from the Balearic island of Ibiza, down the southern coast of Spain with an Oceanic Christmas complete with dolphins. Incredible! Picking up the new crew from Switzerland through the Straits of Gibraltar, down to Morroco for New Year's Eve then onwards to the Canary Islands; Lanzarote, Fuerteventura and Gran Canaria.
As the events in the world continued to unwrap, how quickly did you decide to keep travelling in your mind?
I spent the whole of lockdown in Gran Canaria where the movement was restricted to just the pharmacy and/or supermarket just like the UK. Being on a boat felt like a safe place to be, the police and the military 'Guardia Civil' did several rounds a day, more militant than the UK! I was stopped several times just for going out for supplies. The seas were open again end of May but flights and airports were not running efficiently so being able to sail between countries was revolutionary because one doesn't have to incur the bureaucracy of airports, customs, security etc. Travelling by sea is a lot slower than by air but it is far more ecologically efficient and you get to see sea turtles, dolphins and even whales.
How are you making decisions about where to move next?
Flights from the Canaries back to the UK were near on impossible, so "Grateful" took to the Ocean and headed North on a 5-day passage up to Portugal. Travel is still restricted but staying calm is important in these times, which helps to make decisions easier and we can rise above the chaos and the challenge. Listening to my intuition is also how I make a decision and adapting to the change which is the only constant. Being prepared for another lockdown seems imminent, having a good supply of food and water and doing whatever you can to minimise stress and panic as it feels like another month or so of restrictions are coming, so we need to be prepared. 
Did you find it difficult to acknowledge and accept that you won't return home for some time? 
In my previous incarnation, I was a professional DJ travelling the world, so travel is very natural for me. I kept in touch regularly with friends and also did live streams of Meditation and Qi Gong so I felt connected to others but I also felt that I was in the place that I needed to be and used the time to get on with my online offerings & launch my online Qi Gong course. So it was ok for me to feel that I couldn't travel or move around other than my immediate surroundings. I understand that precautionary measures are essential for protection but it does feel like our freedom is being controlled at the moment which is a strange feeling.
Right now, it seems like the world is split in half – one side is keen to travel ASAP as routes continue to open; the other side is anxious, sceptical and accuses those who choose vacation over staycation of irresponsible behaviour. As someone who has travelled throughout the heat of pandemic, what would advise both sides to consider before deciding and judging?
I would agree that 'thinking' about what is important is paramount now, ie making your travel decisions count rather than thinking one has endless options. We are all different and have different needs, but one thing I would encourage is to spend time in nature, nourishing your soul with a sunset or a sunrise, walking barefoot on the grass, soil, sand and reconnecting with the earth. You don't need to travel on a plane to do that. Swimming in a lake or the sea and making physical movement a priority. Emotions are high, challenges are ongoing so we do have to be considerate of the fears of others but staying cooped up can have deprecating effects on mental health and that is not good. So listening to one's needs is key and spending time in nature is essential. Holiday close by if you can but if you do need to travel I would keep it to a minimum and be efficient with your choices.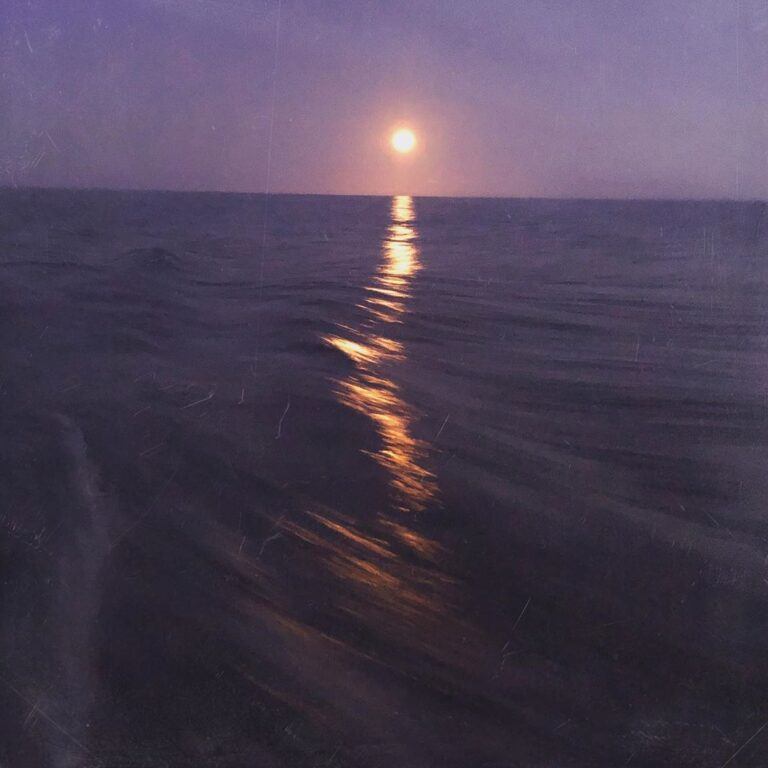 If anything, 2020 is teaching us to take one day a time and build resilience while navigating daily changes that are outside of our influence. Would you say that the recent travels brought serious learnings to the table for you?
Absolutely, I do feel very blessed to have this opportunity to live in a non-conventional way during this pandemic. It has allowed me to slow down, to have my schedule wiped clean is a rare situation but i adapted to this and see that there is an opportunity in any situation. The world needed some time to contemplate and this is what happened.
There is a great saying by Mahatma Gandhi: 
"It is health that is real wealth and not pieces of gold and silver." So this time has truly helped me to embody the element of the water and air has been a real teaching with my Qi Gong practise and helped inspire my offerings to help others too.  
Are you continuing to travel or looking to return back home anytime soon?
I had my Qi Gong and Meditation retreats planned on the boat for this summer which have been written off due to C 19 so I decided to stay in Europe for the time being, so sadly you won't be able to catch my classes in the UK for now but you can find me teaching online and I will be returning to the UK at some point. Hope to see you somewhere soon!
—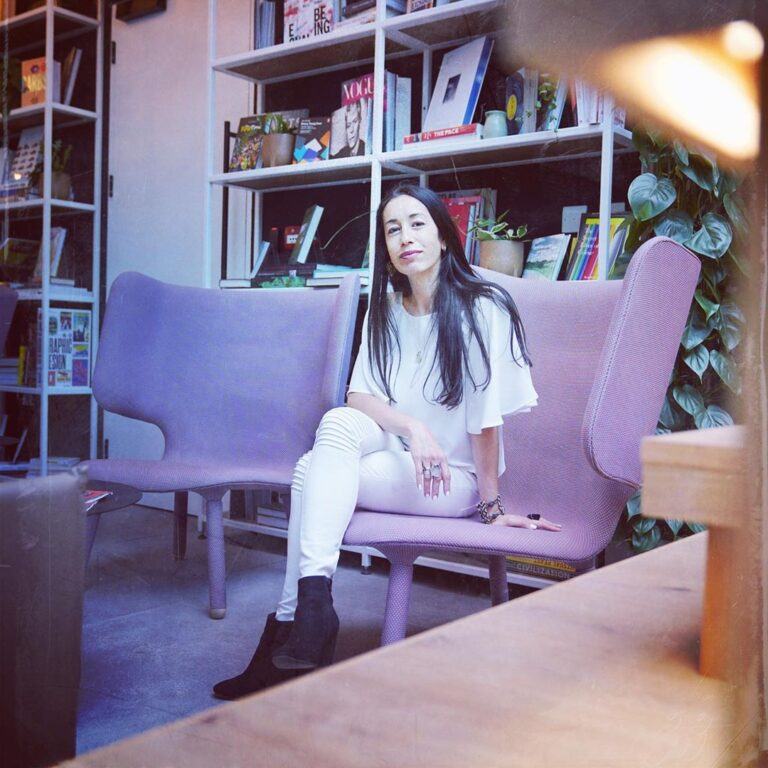 Tracie Storey has a full spectrum approach to sound; DJ/Producer, Sound Designer, Vibrational Sound Practitioner, Teacher and Speaker. She trained as a Vibrational Sound Practitioner exploring the transformational therapeutic properties of Bio Resonance, Sound Meditation and also teaches Qi Gong as part of her practice.
Today she combines all these tools as the founder of her company Elemental Resonance – a platform for restorative vibrational sound & movement therapy www.elementalresonance.com. As a practitioner, her sessions are instinctively tuned to the individual client, as a teacher and workshop lead her skills stretch beyond the treatment room to include immersive group sound harmonisations and meditation sessions.
Tracie released a sound meditation album called 'Elemental Resonance' on Celestial Being Records which is designed to work with or without affirmations on the different energy centres/chakra's of the body. Check out her albums the Elemental Resonance Vol. 1 and Elemental Resonance Vol. 1 (Instrumental)