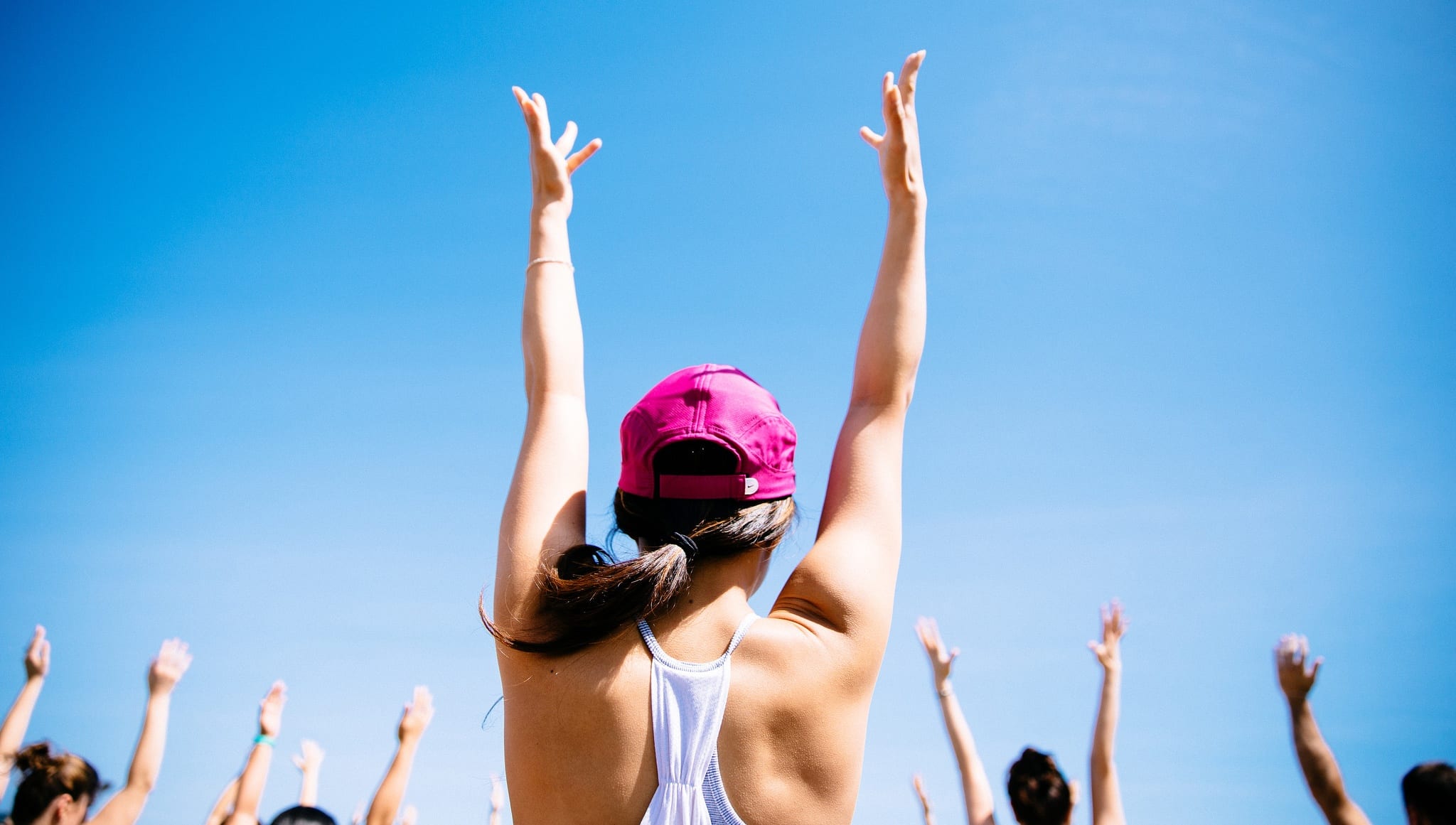 Want to attend a Wanderlust 108 in your city? Click here for tickets, locations, and information. 
---
More than you may have ever imagined—this Capital City punches above it's weight, and is likely to surprise. Home of the best galleries in Australia, authentic Australian cuisine, and more back-country nature trails than you can poke a stick at, there's a reason why this stand-out city is known as the Bush Capital.
Where to eat
The Cupping Room
1/13 University Ave, Canberra 2600, Australia
A must for coffee-aficionados, and foodies alike; you can be confident that your morning brew will be nothing short of perfection. Go on a journey… every coffee is perfectly described with matching tasting notes and their all day breakfast and lunch menu boasts seasonal dishes with maximum impact. Food? You got it! Try the XO Octopus at 8am if it pleases you, and all the same the epic E&B roll can be yours up until 2.30pm. Start your day (strongly) at The Cupping Room.
The Forage
21 National Circuit, Barton ACT 2600
Forage through a showcase of street food and other foodie products, offered by top Canberra cafes, food trucks, wineries, breweries! Under the serenade of live music, wander around and discover tasty treats from food vendors offering street food with twists of Asian, South American, European and good ol' Aussie cuisine. The Forage is the perfect way to unwind (even further) after spending time on the yoga floor.
Sweet Bones Bakery & Café
Shop 8, 18 Lonsdale Street, Braddon ACT 2600
Sweet Bones is a vegan café and bakery in upcoming neighbourhood Braddon, located on the corner of Londsdale St. Owners Emily and Russell Brindley have a passion for no frills whole foods. The café has a rustic, rock'n'roll feeling with a friendly local vibe. The food is inventive, locally sourced and most of all delicious. Offering breakky, baked goods, burgers, smoothies and juices there is sure to be a cruelty-free menu item for you to kick-start your weekend with. Hot tip: blueberry pancakes. Need we say more?
Where to sweat
Here.
Shop 3, 2 Frenchman Place, Downer, ACT 2602
What's on offer at Here.? An ethos that places as much emphasis on mindfulness and intention, as it does for strength and movement. The airy, high ceilings and heritage listed elements of their studio elude to Japanese minimalism, as the co-founders were originally inspired by their time living in Okinawa, Japan. Husband and wife duo Charlie and Andrea Murray have brought their inspiration to life at Here. With Slow Yoga, a mindful, relaxation class; Go Yoga, a vinyasa power class, Pilates and appointments on offer for psychology sessions with an in-house practitioner. Bookings essential.
SOULution Yoga
30 Lonsdale St, Braddon, ACT 2612
Located on popular Londsdale Street in Braddon, SOULution Yoga is Canberra's elite and most active yoga studio. Located on the first floor of 'Ori Building', you'll find a modern, spacious yoga retreat from the bustling café life on it's doorstop. This studio is your go-to for all your yoga and pilates favourites with over 40 classes running per week. Soulution are a Canberra institute for yogi's, offering retreats to Bali, yoga teacher training and private yoga and Pilates.
Where to shop
Ori Building
28-30 Lonsdale Street, Braddon, ACT 2600
After you've sweated it out at SOULutions, stay a while and check out the shopping and eats at the Ori Building. Ori is an aesthetic addicts dream––home to a range of niche fashion, homeware and design stores such as Handsome Pretty, iTrip iSkip, Assemblage Project, Rebel Muse, Hive, a gentleman's barbershop and delicious Frugii Dessert Laboratory. The building itself is striking, with interesting origami glass facades and heavy concrete textures. Ori Building is a new icon adding to Braddon's hip street style and a must shop for those looking for a unique souvenir from Canberra.
Capital Region Farmer's Market
Exhibition Park in Canberra, Flemington Rd, Mitchell, ACT 2911. Saturdays 7:30–11:30AM.
The Capital Region Farmer's Market is the go to market for the best locally grown, seasonal produce. Boasting over 100 stallholders each week, there's never a shortage of freshly picked, grown and hand-crafted produce at the Markets.  The friendly stallholders are ready to educate, and tell them more about the backstory of where their products came from – you'll be surprised what you'll learn and pick up with tips for cooking, fermenting and preserving always on offer. Not just for produce and meat, at these Markets you'll find everything from fresh bread, flowers, nuts, honey, preserves and relishes and gourmet breakfast options including some of the best local coffee, crepes and bratwurst!
Epic ways to spend the day
National Art Gallery of Australia
Parkes Place, Parkes, ACT 2600
The National Gallery of Australia (NGA) is a must – whether it's your first, or 10. NGA hosts some of the nation's most eclectic and iconic artworks with over 166,000 pieces boasting famed Australian and international artists plus a huge collection of indigenous artworks. Don't stop exploring once you've finished the gallery loop, NGA is one of Canberra's most Instagrammable locations thanks to the James Turrell Skyspace. Take 5 and meditate under the oculus dome inside Skyspace and appreciate James Turrell's eye for celestial architecture, with red ochre light painted over turquoise water pools. Once you've reached peak zen, stroll through the fern and sculpture garden's and exit through the gift shop.
Capital Brewing Co.
Building 3/1 Dairy Rd, Fyshwick, ACT 2609
Beers and burgers. Name a more iconic duo? And with that in mind it would be rude not to sample the best of both while you're here. The two best local names in their respective fields have come together to form a powerhouse at Capital Brewing Co's new brewery at Fyshwick's Dairy Road Precinct. Since the brewery launch in early September, Canberran's are rejoicing in masses over the brand new tap room and installation of a Brodburger's burger caravan. With a huge range of seasonal and tap room only releases, brewery tours and a kid and pupper-friendly beer garden with lawn games – you can close out your Canberra weekend in a relaxed setting and enjoy the good natured vibes.
Favourite Outdoor Hangs
Mount Ainslie
Parking at the Australian War Memorial, Treloar Crescent, Ainslie, ACT
Mount Ainslie is a local gem setting an iconic backdrop to the national monuments below, creating the lush mountain vibes that shape Canberra to be renowned as the Bush Capital. Walk your walk, or run your run, the Mount Aisle hiking trail is an easy to moderate climb with just enough inclines to break a sweat, or take a leisurely stroll. And don't forget to hit the summit. If you're keen to catch some local wildlife you'll most likely be in luck, there's lots of kangaroos and birdlife, plus the occasional echidna and blue tongue lizard along the trail. Sunrises are golden and worth the early start – or if you're not much of a morning person the hike for sunset is just as majestic with Canberra's famous pink and purple sunsets of the Brindabella mountains providing a romantic picnic backdrop.
Gibraltar Falls
Corin Road, Tidbinbilla Nature Reserve, ACT
Pack a picnic, and head to the falls! After a scenic 45 minute drive from the CBD, you'd swear you weren't in the vicinity of a capital city. The falls cascade 50 metres down through lush bushlands. Gibraltar Creek feeds the falls, cutting through a large rock face on a plateau before the waterfalls. The plateau offers plenty of picnic retreats and flat sunbaking spots along the creek with swimming holes to cool off in. There's a lookout platform to view the falls in all their glory, offering you spectacular views of the national park below.
A Night Out on the Town
Bar Rochford
65 London Circuit, Canberra, ACT 2601
Named 'Australia's Best Bar' in the 2018 Gourmet Traveller Restaurant Guide Awards, Bar Rochford is the new kid on the block in the Canberra nightlife scene. Gourmet Traveller describes the bar as "a watering hole that segues fluidly between restaurant-quality food and wine… beautiful Deco arches to let in in summer light and great beats and good times year round". The bar has an impressive menu of share plates and small bites, plus an extremely thoughtful curation of cocktails, spirits and craft beers on the bar. Easily transition from day to night with an awesome rotation of local and interstate dj's. Fine times are ahead.
Travelling this spring? Check out our complete list of Wanderlust city guides.
—

Bel Combridge is a photographer, design whizz, marketing guru and adventure enthusiast based in Canberra, but always wondering where next. A self-confessed aesthetic addict, Bel lives for all things creative, design, and delicious.

Keep up with her latest adventures on on Instagram,and Facebook. Or visit Bel's website.