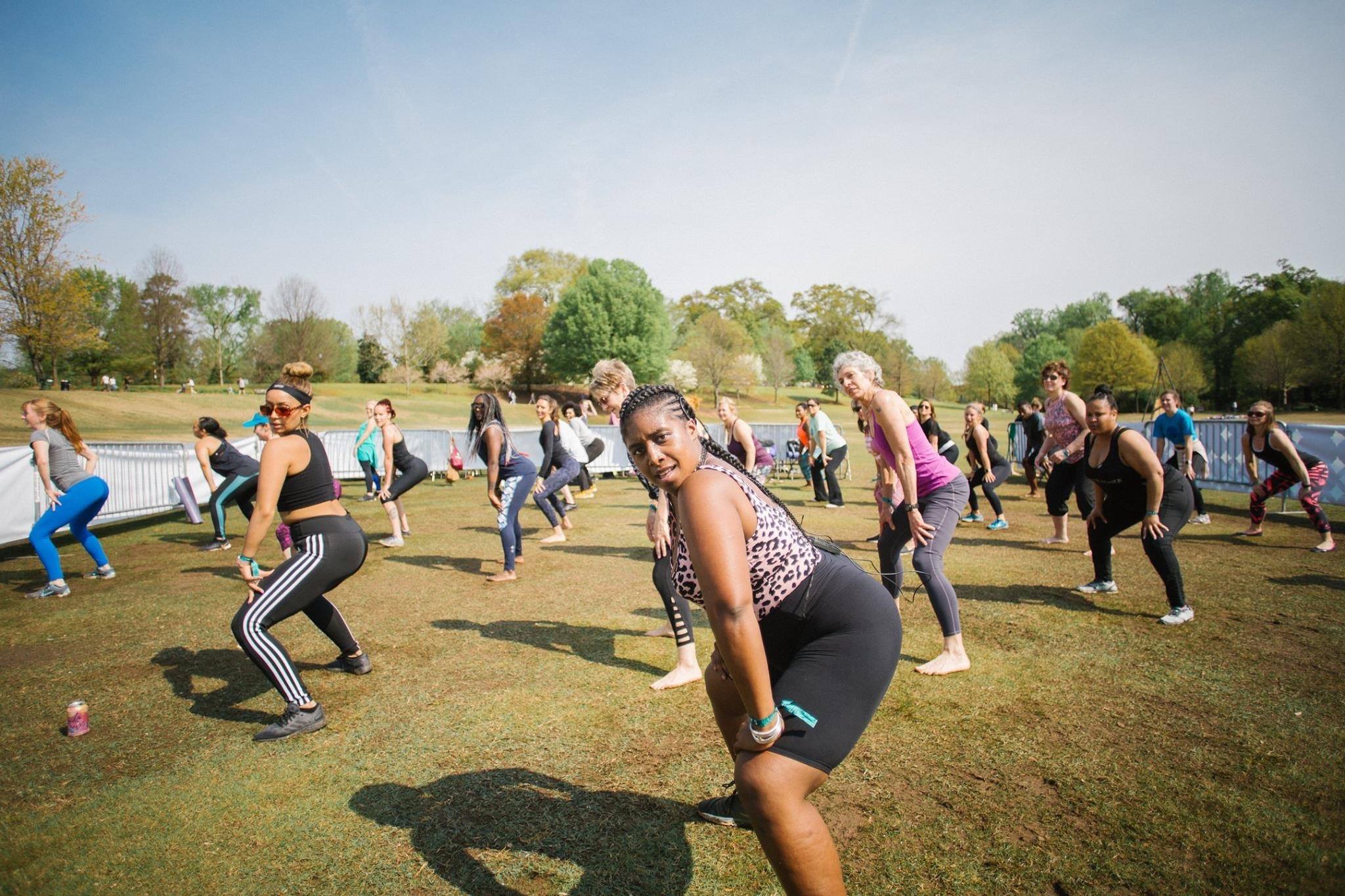 Moe Joe teaching at Wanderlust. Photo courtesy of Moe Joe
Twerking—yes, that booty shaking dance move that has become a staple in black dance culture and beyond—is a form of self-empowerment. This is the message that Wanderlust presenter, Marissa "Moe Joe" Joseph embodies in her classes.
Moe Joe is a Louisiana native that practices and teaches a unique form of dance that she refers to as Afro-Creole, with a folk street twist. For her, twerking, and all aspects of her dance classes, is a liberating, freedom-inducing practice. "Whenever I walk into a class, I'm telling you one thing: The women of the South have something to say from a movement perspective," she says. "I command respect, and my presence asks you to respect the experiences of my body. Respect the trauma that my body has endured for generations, and respect my recognition of those things, and my freedom in them."
Reclaiming the Body After Generations of Trauma
Moe Joe's classes allow women to strip themselves of constraints imposed on them by society, history, and their families, and revel in who they are in the moment. "Twerking, bouncing, two-stepping and buck jumping—all of those things are a part of how we celebrate the continuation of the Creole culture," says Moe Joe. "You see something about yourself in my classes. You see a freedom within the instructor that you can connect to."
She also that believes that her name itself, Moe Joe—as in, "Get your moe-joe on," a phrase many people are familiar with—taps into a liberating energy that stretches across cultures.
"My classes give something back to you that's not just about the workout, but it's also an energy," she says. " There is an energetic shift that you will get from Moe Joe—from your spirit, to your hips, and even evidently in your twerk."
Honoring and Connecting the Creole Diaspora
Moe Joe is a Louisiana-based performer, teacher, and dance fitness leader who advocates for the Southern and Creole experience of music and dance through her dance fitness exercise, "Bounce Fitness with Moe Joe." She has been dancing since her youth, and now owns the first boutique dance gallery in Louisiana, The Moe Joe Gallery—a multicultural arts wellness space inspired by Creole and Southern dance connections. She aims to use dancing as a method of culture education, while empowering people to heal through movement, explore self-identity and reclaim self-power.
Fitness with Moe Joe was created five years ago as a way to connect Creole people, she says, and teach the diaspora about one another.
"My work connects people from the diaspora of Louisiana, to our other connecting diaspora in the Caribbean, Africa, Europe, Asia and beyond," says Moe Joe. "Creole people are a collective of different folk—from native and colonized, mixed, non-binary spaces. I really just wanted to create a workout that connected who we are as people from a nonverbal movement space. During my participation in festivals like Wanderlust, those types of communities are felt within a workout."
Bringing the Work to Wanderlust
Moe Joe says that she's humbled—yet not necessarily surprised—that her style of teaching and dance resonates so strongly with folks who may have been drawn to the event solely for meditation and yoga. She believes that the intersectionality and the refusal to over-sexualize bodies, as well as her determination to celebrate the many types of people with many types of life experiences, is what attracts people to her classes. All her classes at Wanderlust have been full this year.
"I don't really think of a space as a space of race or color," she says. "If I'm going into any space, I'm going to shine. As long as you come with an open heart and you come from a space of honesty, then you're going to have a good time in my class. I don't cater to the person that is the best. Everyone is pretty much at their level. You're trying to be your best. That day your best could just be coming to class—or deciding that you're going to try something different today," says Moe Joe.
Moe Joe's work is ingrained in a deeper understanding of holistic wellness, which overlooks the more common, somewhat superficial notion of wellness that often looks foremost at physicality.
"Wellness is getting up every day and making the commitment to be better. So, as long as we're doing that, we're making that commitment to self to try something new, try something different, be a better person, listen to our bodies and our minds, and to the people next to us more. Then we're working towards the best goals of being well by being good people, and starting with ourselves."
—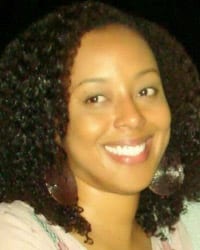 Kinisha Correia is a freelance writer and blogger. She is a contributing writer to a number of publications, and is a regular columnist for the Miami Herald, highlighting local initiatives focused on building social welfare in any capacity. Her blog, Prana Writes, showcases change-making people and projects around the globe doing uplifting work in the areas of yoga, wellness, eco-living, the arts, conscious travel, and ethical fashion. Kinisha credits yoga for altering the course of her life, and dedicates much of work to sharing yoga's positivity.