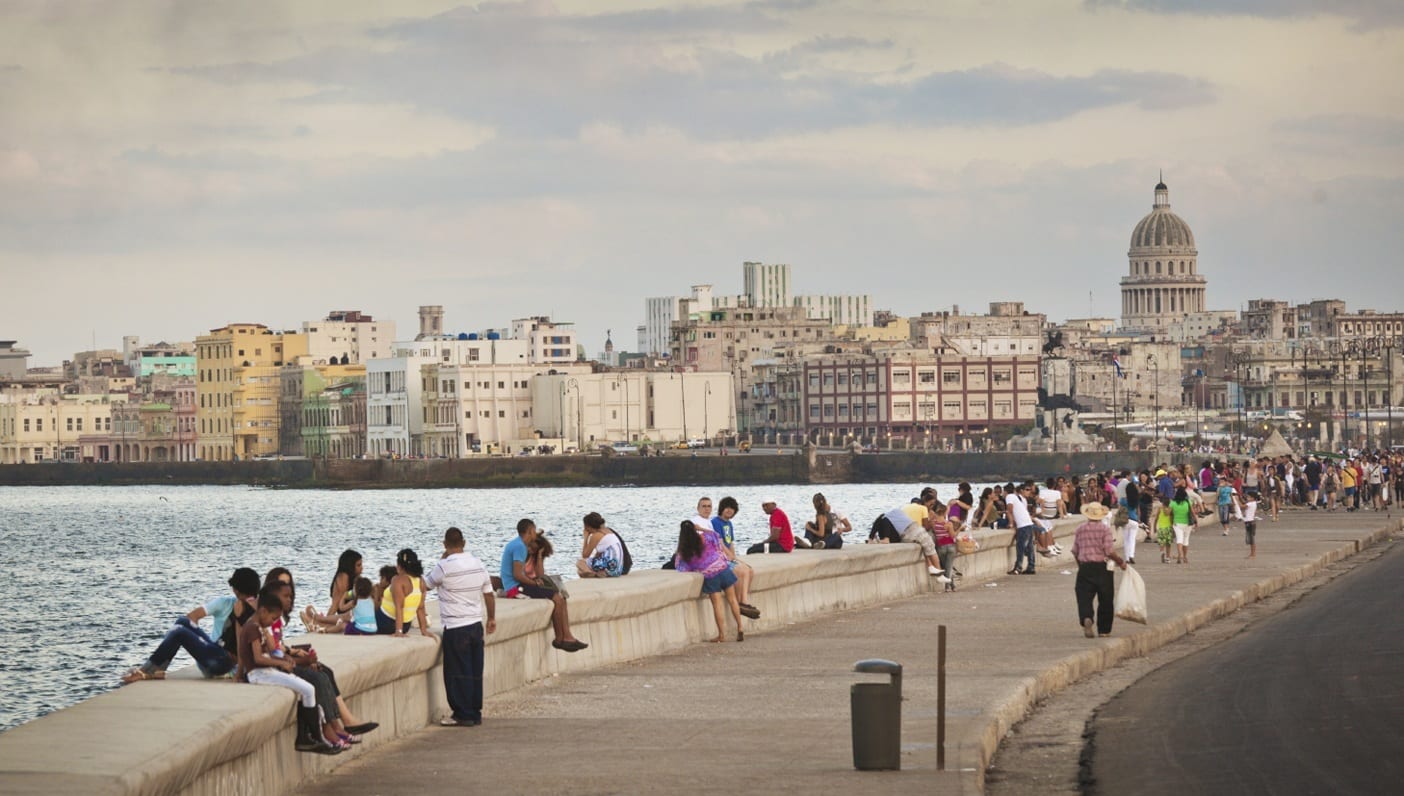 It's not hard to fantasize a Cuban adventure. With white sands, a vibrant night life, and water so clear that you can consistently see your toes, this Caribbean island makes for an ideal getaway. For the past half-century, the relationship between Americans and Cuba has been peppered with conflict and warring opinions, making it impossible for U.S. citizens to visit their neighboring country.
But that's no longer the case. For the past 15 month, the U.S. government has been loosening restrictions on Cuban travel, encouraging a surge of Americans to start exploring the island.
The process hasn't been easy; relations between America and Cuba are still quite fragile, and President Obama has been trying spring both countries toward peace. Last week the president and his family actually visited the country, making him the first sitting American president since Calvin Coolidge to do so. The meeting was with Raúl Castro, his Cuban counterpart, to discuss the movement of Cuba into a more open and welcoming society. Mr. Castro's behavior revealed a slight hesitancy, but the reactions have from many Cuban locals has been optimistic.
Osmel Ramirez Alvarez writes in Havana Times:
Obama is helping our people a lot by encouraging dialogue, normal relations and the end of the blockade, for avoiding tensions facilitates change and, this way, we can gradually eliminate that which is stifling us.
President Obama's Administration states that he is taking steps to renew America's perspective on Cuba and promote change that both benefits the Cuban people and protects American national security interest. This requires re-establishing diplomatic relations, empowering the Cuban people by improving travel and remittance policies, enhance the flow of free-form information, and facilitate an expansion of travel to Cuba.
Travel can be a big powerful tool in encouraging the connection between different cultures. According to the White House website, the U.S. is restoring up to 110 direct, commercial roundtrip flights each day (though they may not be restored until later this year.) This increase in travel opportunities will allow Americans to support the Cuban economy, as well as encourage positive relations between two countries.
Americans are allowed to travel to Cuba for a handful of pre-approved purposes, including family visits, official government business, journalistic activity, professional research and meetings, educational activities, religious activities, public performances and competitions, humanitarian projects, and a few more. General tourism is absent from the list, but that isn't stopping Cuba from preparing for an eventual influx of visitors.
Last week Starwood Hotels and Resorts became the first U.S. company to sign Cuban hotel deals in almost 60 years. Many entrepreneurs and investors are interested in partnering with American hotel chains, which comes with little surprise. Cuba's eclectic culture and breathtaking landscapes makes it a hotspot for everyone from families to couples to recent graduates. Even Airbnb options are starting to join the mix.
Cruises are a likely possibility as well. According to NYpost.com, the Carnival cruise line recently won approval to begin sailing this May between U.S. and Cuba. To adhere to the travel guidelines, Cuba will be served by Carnival's fathom brand, which focuses on "social-impact" cruises. This style of cruising will focus on volunteer work and social impact, encouraging cultural exchange rather than mojitos on the beach.
The rising travel opportunity has opened the door for discussion. While many Cubans are excited over the prospect of positive change, the threat of tourism altering the current culture is a big concern. Like any travel hotspot, there's a fine line between opening opportunity for cultural exchange and disrupting the local fauna with a series chain restaurants.
To learn more about Cuba's current travel guidelines, click here.
—
Amanda Kohr is a 25-year-old writer and photographer with a penchant for yoga, food, and travel.  She prefers to bathe in the moonlight rather than the sun, and enjoys living in a state of the three C's: cozy, creative, and curious. When she's not writing, you can find her driving her VW Bug, looking for the next roadside attraction or family diner. She also roams the internet at amandakohr.com and through Instagram.