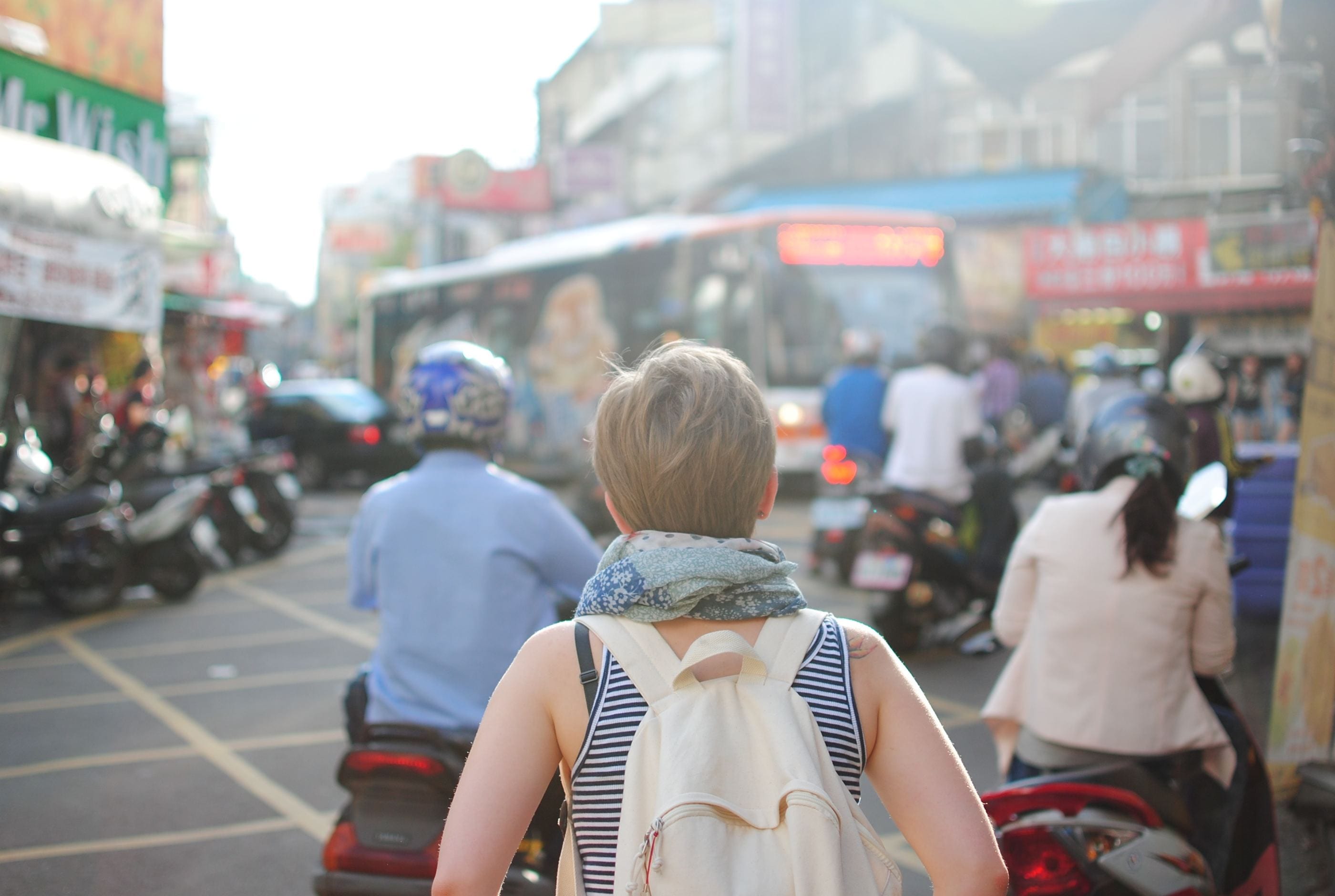 Photo by Steven Lewis
You may be familiar with the ever-buzzing term "Self Care," but what does it actually entail? In essence, self care is the mindful application of strategies and tools in your everyday life that ensure you are protecting the energy you need and deserve in order to perform at your highest level as a human being, not just a human doing. Thus, self care fosters the preservation, development and growth of all our holistic bodies—taking physical, emotional, and spiritual wellness into full consideration.
Apart from regular exercise, a balanced diet, and common mindfulness practices like guided meditation, a new vehicle to improve self care has emerged—embarking on a solo travel adventure. According to Resonance Consultancy's latest Future of US Millennial Travel report, 1 of 4 US millennials polled in the study said that they plan to take a trip on their own in the next 12 to 24 months.
How exactly can a solo trip contribute to the elevation of your self care? Journeying alone can increase self-awareness, help you calm life's general chaos, and allow you to experience new people and places through an unbiased lens. It ultimately offers you the chance to engage in a hyper-personalized itinerary where you can do what you genuinely desire in that very moment, without accommodating others.
Below are just a few reasons to consider ditching your favorite travel companion and saying yes to jet-setting on your own.
Increase Self-Awareness
When you travel solo, you have an opportunity to cut through the noise that is typically cluttering your mind, and reconnect with your true self. Who are you, really? How far have you come as a person to date? What direction are you moving in? Are you leading the life you desire and deserve?
These are questions we rarely have time to consider as we are bogged down by navigating the everyday struggle. Without distraction from those you interact with on a regular basis, traveling alone can open the door to increased self-awareness, if you choose to enter. Journaling is an effective way to capture those deeper thoughts below the surface in self-reflection which can ultimately improve your self care, as you'll return home feeling more in tune with your wants and needs. Invest in a notebook, or utilize the "Notes" app in your smartphone!
Calm the Chaos
When was the last time you pressed pause to truly shut down? Traveling solo enables one to simply exist in that moment and enjoy quality time to be quiet with your own thoughts, without the constant worry of judgment, external stressors, or an obligation to constantly communicate with others.
For your solo trip, identify the type of setting that will foster your own definition of holistic calm to enhance your self care. Maybe you feel most at peace when you're immersed in nature, or perhaps a place that embodies rich historical context for you to learn and discover? Go there. Seek out your unique peaceful place, shut down your electronics for a period of time that you're comfortable with, and bask in positivity without shame or guilt. You deserve to simply stop, recharge, and soak up only those things that will bring you joy.
Open Your Mind and Heart
While inner reflection might be a top priority, your self care travel journey does not necessarily need to exclude the curious exploration of your destination. If you feel up to it, step outside of your comfort zone and engage in interesting conversation with new people you might never have crossed paths with, especially locals who have built the authentic culture you're gratefully experiencing.
With this new sense of openness and approachability [while keeping your safety a top priority], you might establish meaningful connections on your trip that will serve as inspiration, or gain insight into hidden local attractions that you otherwise might have missed out on. It's amazing what we can uncover if we accept introductions with an open mind and heart, and resist the urge to judge a book by its cover. Building new, authentic relationships can boost your self-confidence and improve your self care by recognizing the value that you do in fact bring to the table.
—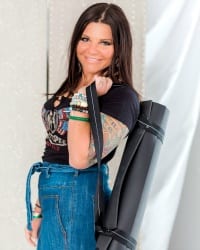 Dr. Jodi Ashbrook is a wellness entrepreneur, the founder of ZenLeader, The Be Brand, ZenLeader, The Yoga Movement, and Elevate Higher Ed. She's also a speaker, writer, and traveling yoga teacher who has embarked on a road trip and research project across the United States called Wandering West. Jodi's nonprofit arm, The Yoga Movement, offers foundational wellness education to students of all ages. Jodi shamelessly wears her heart on her sleeve, and has a passion for helping others follow suit with her new Spirit Cartel retail brand, launching in 2019. Follow her #WanderingWest road trip journey across the united States, as she researches and gathers inspirational lessons in mini video interviews with everyday Americans on light, love, and life for an upcoming documentary on creating your own definition of happiness.