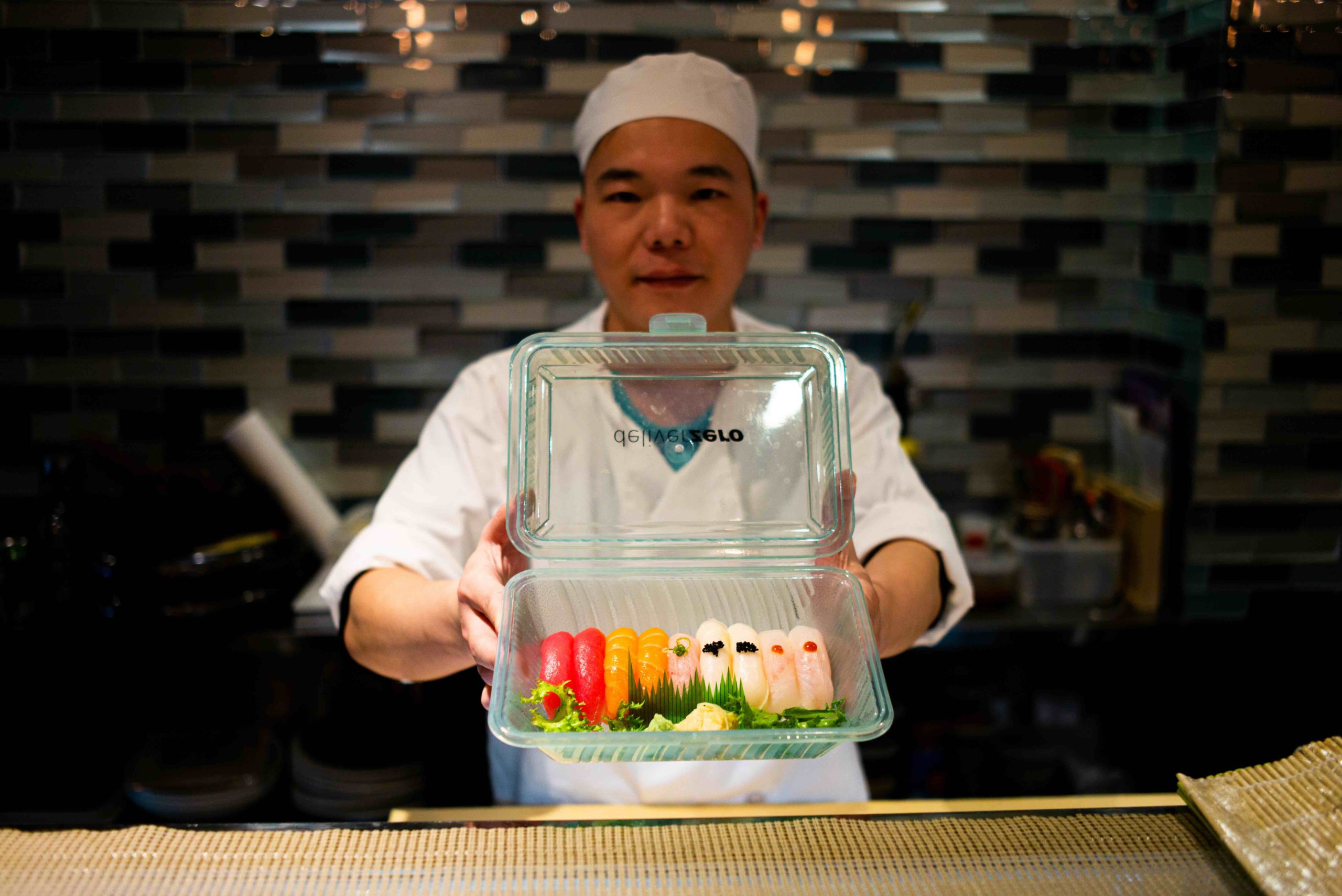 DeliverZero is an environmentally responsible way to order delivery or takeout. For #PlasticFreeJuly, we interviewed co-founder, Lauren Sweeney, to find out more about the impact one decision can make – even a decision as simple as where to dial up for Thai tonight.
---
Wanderlust: It's Plastic-Free July, and it's a pretty unusual July, being halfway through the year that changed SO much: 2020. There are some pretty drastic things happening on a societal level, but with that upheaval comes the possibility of change. In what way do you see recent events (pandemic, lockdown/quarantine, businesses shutting down, etc) creating the possibility for us to change our relationship to plastics in the future?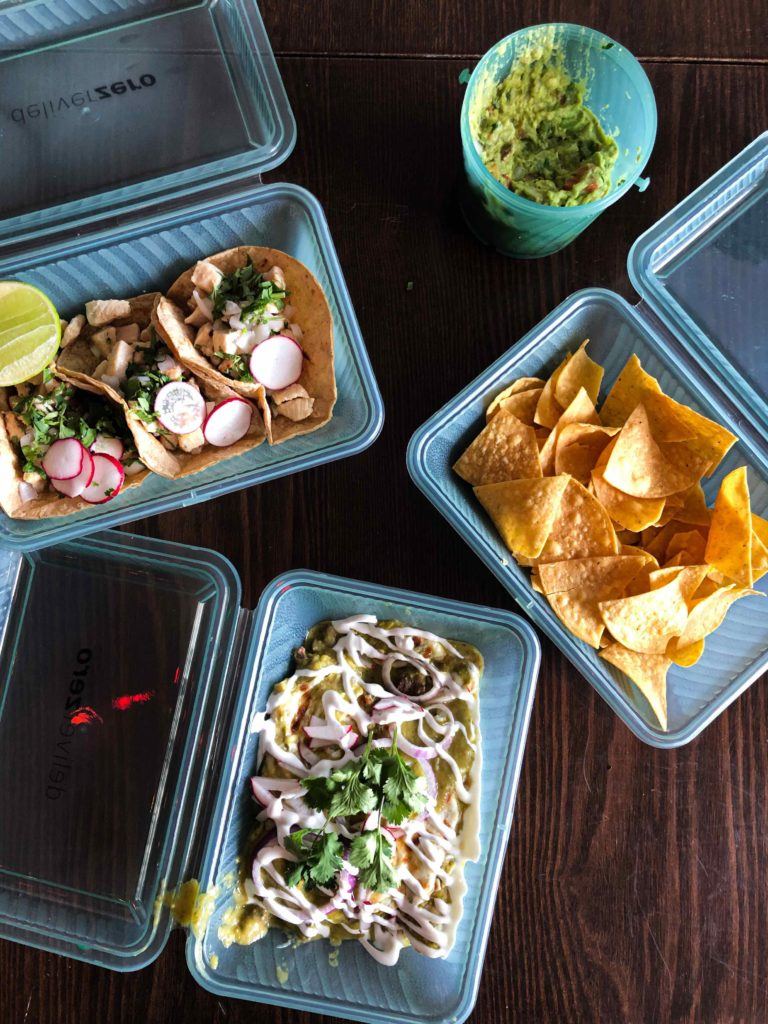 Lauren Sweeney: 2020 has really demonstrated how our individual actions matter to the collective. We're all connected, but most of the time our actions matter in ways that we can't perceive. Then all of a sudden this year, the virus forced us to see just how connected we are, and we became aware of the way that very specific individual actions we can take, like staying home and wearing a mask when we do have to go out, to ensure that we're not causing harm. As a New Yorker who's remained in the city, it's been incredible to watch just how well it works when we all take personal responsibility.
And now, we can look at a crisis like climate change and the factors contributing to it, like plastic waste, and ask ourselves how we can take specific individual actions to mitigate its impacts. If we can get used to wearing masks, can we also get used to refusing single use-plastics? I'm hopeful.
WL: DeliverZero is an environmentally responsible way to order delivery or takeout. When you order from a restaurant through DeliverZero, the restaurant provides the food in reusable takeout containers. Basically, you're like a Grubhub or Caviar that aspires to zero waste. What seems smart about your approach is that you're meeting customers where they are (needing takeout!) and stepping in to make the process more environmentally-friendly. You're not trying to change the behavior of needing takeout, but rather the impact. Are there other consumer behaviors that you will try to change, and what are the challenges therein?
LS: On one hand, we're very focused on solving a very specific problem: takeout waste. But the problem we're solving doesn't exist in a vacuum. When we share that New Yorkers throw away an estimated 1 billion takeout containers every year, it draws a lot of attention. But that fact alone is not enough to inspire changes in behavior, because unless there's a link drawn between that volume of waste, the emissions it generates, and what those emissions mean to the immediate and long-term future of our planet, what does it matter?
So in order to draw the link between our solution and the larger problem it's intended to solve, I started writing ReadZero, a Saturday email to our community where I share links to interesting articles I came across that week. Those articles are often related to other behaviors our customers might be open to changing, like integrating more reusables or eating a primarily plant-based diet.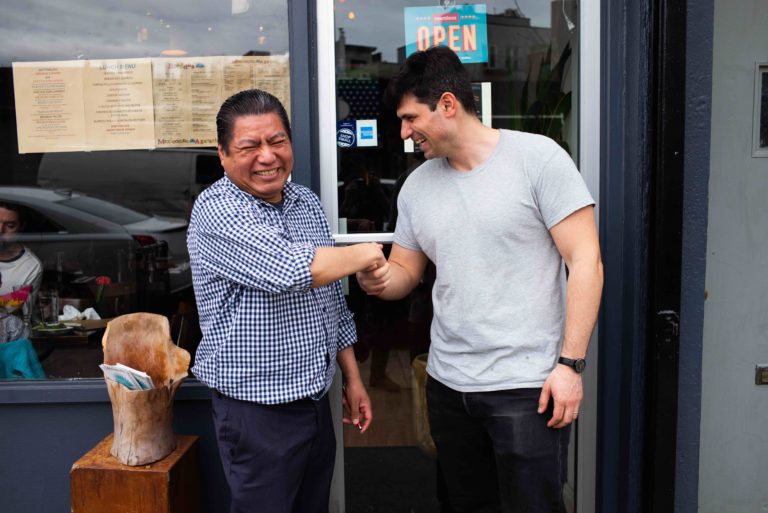 On another note, something that's really important to me personally is emphasizing the value of supporting local restaurants. With the rise of delivery apps, ordering food has become so faceless and nameless. But our restaurant partners are more than just menus on a screen. They're local restaurant owners and team members who have worked incredibly hard—especially in this past year—to run businesses that bring value to our communities. In the case of restaurant owners we work with, they've chosen to join us in this mission to reduce takeout waste and I'll personally forever appreciate them for that. They like working with us too, because of the environmental factor and because we save them money. We take a lower commission than other platforms and provide them with containers, so their margins are better with the orders that come through us.
WL: The Wanderlust community is full of incredible folks who are working to make change in their own community. What pieces of advice would you share for us, in terms of the actions you think make the *most* impact on reducing plastic consumption?
Introducing some form of accountability helps us keep up with new habits at the individual level and normalize new habits at the collective level. So it could be incredibly powerful to start a Facebook group, an Instagram challenge, a group text, or a social media campaign in order to really commit to cutting out or significantly reducing single-use plastic consumption.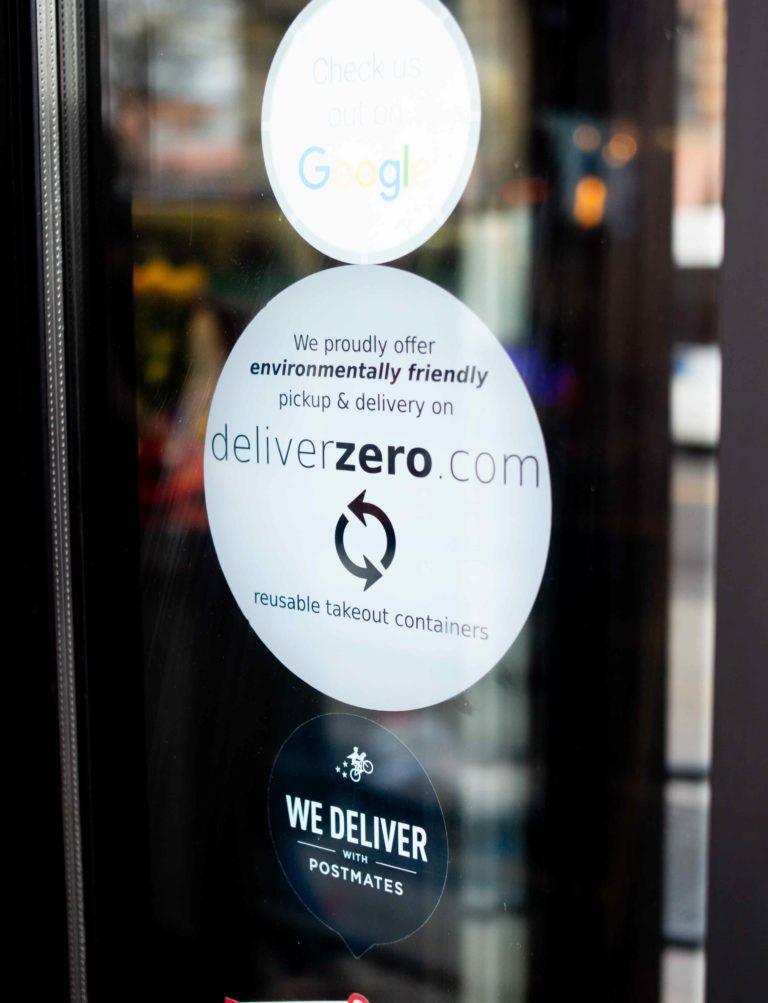 WL: Do you have plans to expand beyond New York City? For our readers beyond Gotham, do you know of any other such services they could try in their home cities – or do you recommend they step in to make change and start their own??
We do! I can't say where yet, but we're launching in a European city that's been a real leader in the transition to a circular economy. We've been exploring launches in a few other cities in the US and Europe as well. Eventually, we hope to make DeliverZero available far and wide.
For now, I recommend that readers in other cities call ahead to restaurants and ask whether the restaurant will fill their clean reusable container if they bring it to the restaurant. And consider circulating a Google sheet listing the local restaurants willing to fill reusables, so you and your friends can make it easier for each other to reduce waste.
—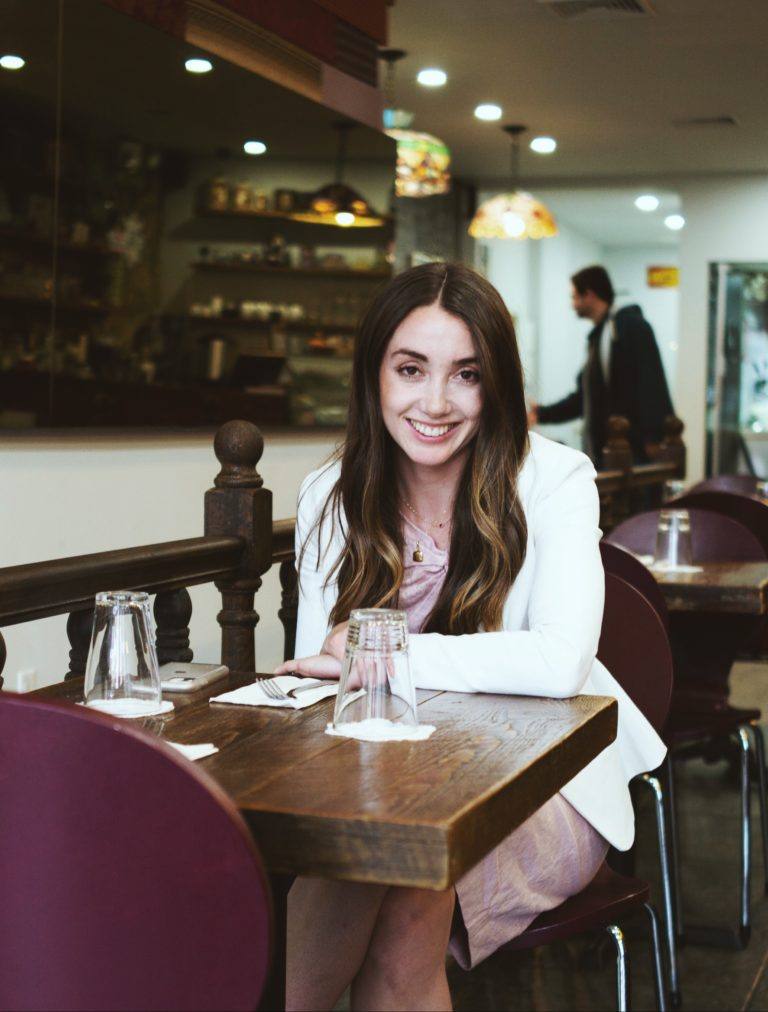 Lauren co-founded DeliverZero with Adam Farbiarz and Byron Sorrells. Her community-focused approach to marketing means she's always learning from the customers that have joined DeliverZero in their mission to reduce takeout waste. Lauren is an enthusiastic practitioner of kundalini yoga. She lives with her daughter in New York City.