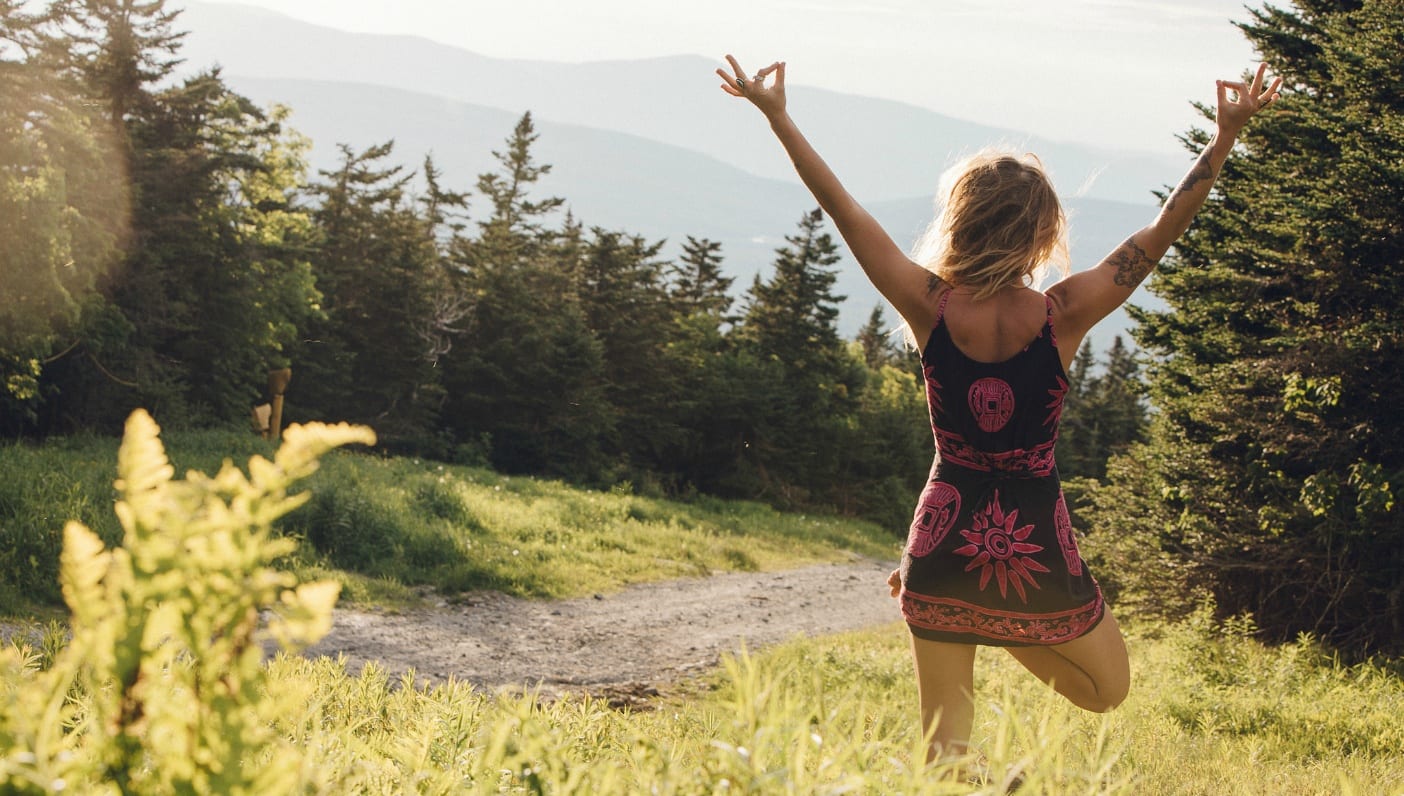 Photo by Chris Eckert
Earlier this year, Wanderlust became a certified B Corporation,  joining the ranks of these passionate, like-minded companies. We're committed to working together today to build a healthier tomorrow—and are proud to be counted among companies who are also changing their part of the world.
Come learn more about what conscious capitalism can mean for social and global wellness at Wellspring this October! Tickets available now. 
---
Eminence Organic Skin Care + Trees For The Future
Yaya Ba, a farmer, lives in Kongheul, Senegal, with his wives and 10 children. For most of his life, the 60-year-old had been struggling to support his family and pay for medical expenses and school supplies for his children. Even their meals were meager and lacking in nutrition with no vegetables. With such a large family to take care of, Yaya faced daily challenges.
When green company Eminence Organic Skin Care partnered with global planting organization Trees For The Future to plant trees and create new food sources in Senegal, they helped turn around the lives of people like Yaya. The impact on these farmers was just one of the reasons why Eminence Organic Skin Care committed to tree planting and recently reached the momentous milestone of 10 million trees. Eminence is proud to be only one of three companies — and the only skin care brand — to achieve this goal.
Under its Forests For The Future program, Eminence started planting trees in 2012. For every product sold, the natural, organic and Biodynamic® company plants a tree in developing countries — not only in Senegal, but also Uganda and Tanzania.
How BioCarbon Partners Preserves Forests and Empowers Communities in Zambia
Founded in 2012 by Dr. Hassan Sachedina, a fiercely passionate environmental conservationist, BioCarbon Partners (BCP) is a forest-conservation company addressing deforestation in Zambia's wildlife-rich areas. Hassan's vision was born out of a love for Africa as well as a discovery that for conservation to be successful, it would require community engagement.
A Certified B Corp since 2017 and a 2018 Best For The World: Environment honoree, BCP preserves forests through selling carbon offsets within its Zambia-based REDD+ projects. In its preservation efforts, BCP employs local communities in its projects through various partnerships, giving back more than sequestered carbon and standing trees.
"We strive for a passion-based model. It's really important to us that the people who work for BCP are personally passionate about conservation and our cause because the work is hard. You need people who believe in it," says Sarah Millar, BCP communications and marketing specialist. "We find the people who live within these communities and who have seen the [environmental] changes over their lifetimes are the people who are most passionate about making positive changes and preventing further deprivation of the ecosystem."
Keba Konte: Expansion Brewing for Red Bay Coffee
Now rooted in Oakland, California, Keba Armand Konte was born and raised in San Francisco. He is an artist, food entrepreneur, and man of the community. His artwork has been published widely and exhibited in museums and galleries internationally. He is the co-founder of Guerilla Cafe, the founder of Chasing Lions Cafe, and the founder/roaster for Red Bay Coffee — an investee of LIFT Economy's Force For Good Fund. In his spare time he enjoys aquaponic gardening, judo, and making vegan waffles for his family.
Hear an interview with Keba Armand Konte here!
These words originally appeared on B The Change, the blog maintained by B Corporation. Reprinted with permission.
Learn more about Wanderlust's B Corporation certification and our more about our commitment to sustainability and healthy business practices here!