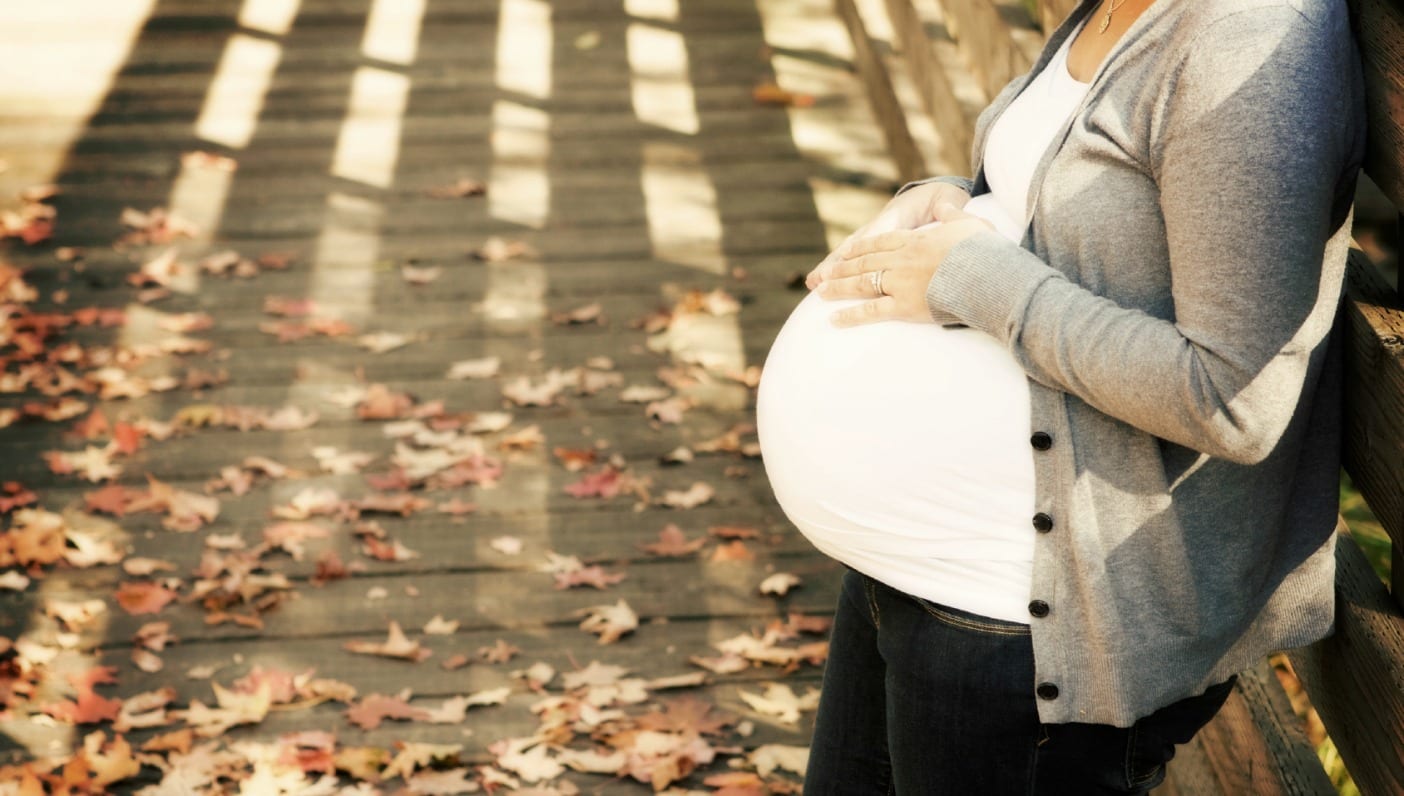 Photo via iStock
Maternal mental illness, a topic that should be one of discussion, but often isn't, is finally getting the attention it so rightfully deserves, and needs. Now, more steps are being taken to recognize the signs and symptoms of depression throughout a woman's pregnancy, as well as after giving birth.
It seems that women are often left feeling alone, helpless, anxious, and even ashamed to talk about their true feelings and emotional struggle during this time. Many believe they are expected to feel delighted, happy, and exuberant throughout—and particularly after—their pregnancy. The truth of the matter is that postpartum depression is said to affect one in every seven women, and should not be ignored, or shamed.
While there is no one specifically determined reason as to why women develop (or are at risk of developing) postpartum depression, according to NPR: "Genetics likely play a role. So do hormonal fluctuations during pregnancy, as well as the sleep deprivation that typically occurs in caring for a newborn." The Mayo Clinic points to physical changes and emotional issues as probable influences.
If after pregnancy women are reluctant to speak to their doctors, there is a postnatal 10-question form that is easily accessible, and can be used as a basic means of self-evaluation . The Edinburgh Postnatal Depression Scale can also prove to be a useful and effective method that can help women identify a growing change in their mental and emotional health—which they can then bring to the attention of their doctor. It is important to note that these methods are not meant to act as a diagnosis. Though focused on postnatal depression, it's possible they could provide insight for pregnant women as well.
According to New York Times reporter Pam Belluck:
Women should be screened for depression during pregnancy and after giving birth, an influential government-appointed health panel said Tuesday, the first time it has recommended screening for maternal mental illness.
As depression during and after pregnancy becomes a more diagnosed and discussed issue, these screenings can help to not only recognize and diagnose, but also treat the condition. Which is good, as, according to The New York Times: "many cases of what has been called postpartum depression actually start during pregnancy; and left untreated, these mood disorders can be detrimental to the well-being of children."
The U.S. Preventative Services Task Force (USPSTF) has been making recommendations for depression screenings for years now (specifically, since 2009), for all adults, but has now increased a specific focus of these screenings for pregnant women and new moms. According to NPR writer Joanne Silberner: "Legislation introduced in Congress last July would authorize the federal government to fund screening and treatment for pregnant women or women who have given birth within the past year."
This is such an important development, as depression during and after pregnancy can be a painful, and very private struggle. Bringing this issue to the forefront of research, and having the USPSTF behind the recommendation for screenings could prove to be the catalyst for change in the world of maternal mental illness.
—
Maggie Peikon is a New York native, writer, and sufferer of insatiable wanderlust. An avid endorphin seeker she has a constant need to be moving, seeking adventure in all she does. She is a lover of travel, daydreaming, fitness, thunderstorms, and her dog, Finley. Despite the fact that she has to take medication daily due to a thyroidectomy, Maggie still believes that laughter will always be the best medicine. Follow her musings on Instagram and Twitter.