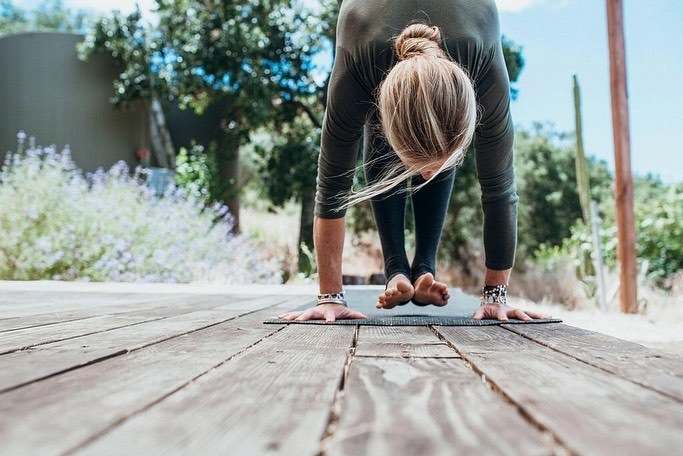 As the world grapples with the shift toward social isolation, managing pandemic-related stress, and an uncertain future, we at Wanderlust know that our greatest strengths are the wisdom of our leaders and the power of community.
We have reached out to the lighthouses in our teaching community to share some succinct, actionable insights with our community, as well as to call on us to be bold and envision how this shift can create a better world. Because extraordinary times call for extraordinary leadership. 
---
COPING IN THE PRESENT
I think many people share my personal experience of deep bittersweetness in this moment.  Of course there are the fears:  My almost 80-year-old parents (my god dad!  all that pot smoking – your fragile lungs!) to the harrowing social inequities this pandemic is exposing across our country and the world. (oh Elizabeth!  oh Bernie – how badly we need you now!).  But there is also a sweetness in my homebound bubble that I haven't experienced in a while.  We are insanely busy, homeschooling, work juggling, navigating the rhythms of quarantine.  But there's also a parallel slowing down and closeness with my children that I haven't experienced since they were much younger.  And my heart fills when I see my hubby, Jeff Krasno, step up with his usual grace and thoughtfulness.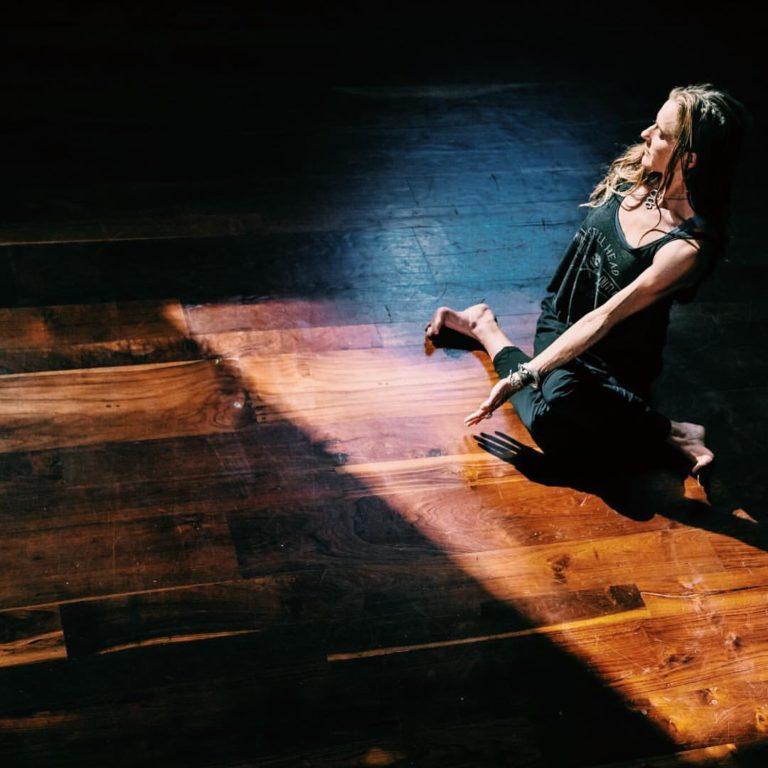 It's also poignant to bear witness to the strength and resilience of the people outside my quarantined circle. I feel deep pride in watching my yoga community rally with such creativity (Kula Yoga Project and of course the global web of humans that make up the Wanderlust tribe).  It's been satisfying (and occasionally amusing) to watch other Luddites like myself embrace the 21st century online.  (3 months ago I would have called you insane if you said the absolutely splendid but fabulously old skool Iyengar teacher Genny Kapular would one day be teaching a class on zoom!  But there she is, upstate on a spotty wifi network, still changing peoples lives – hundreds of miles from NYC.)   I feel hopeful when I witness the ingenuity of all strangers around the world stepping in where many in formal leadership have not:  From nurses to hospital cleaning staff to grocery store and post workers, to neighbors sewing masks for neighbors.  And it is heartening to be reminded of what real political leadership looks like: Bring on the Love Gov!  "Forget everything. Forget Democrats. Forget Republicans.  We are Americans.  And that always came first.  And that's where we are.  Let's get this done.  Let's save lives.  We can have the arguments another day."
In short – the way that I cope is by constantly reminding myself that humans are infinitely creative and resourceful.  And by believing fervently that there are many lessons to be learned through the harrowing moment we are living.  My days have taken on a sameness, which is both soothing and disquieting, but here is how I hack tedium and despair.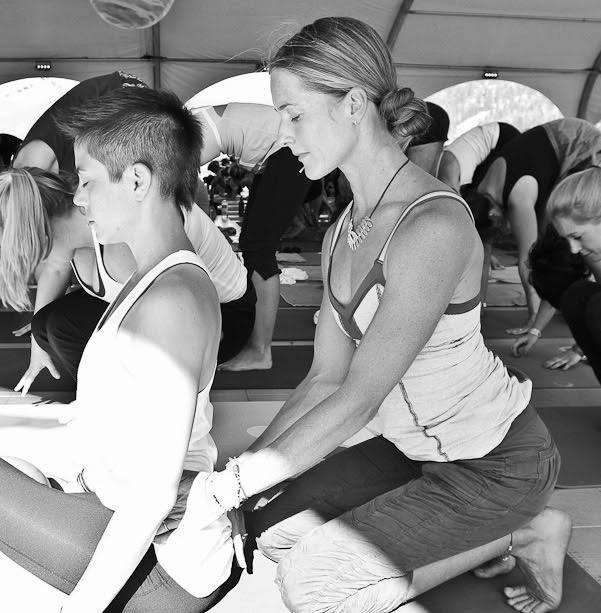 1)      Think critically.  Follow just enough news, but not too much.  Find a few sources you trust and shut out the rest.  I like the NYT. The Johns Hopkins Center for Health Security newsletter.  NPR.
2)      Get outside.  This is easier in So Cal – and I'm so very grateful to have green around me.  But bundling up and sitting on a Brooklyn window sill for 15 minutes totally counts.
3)      Explore.  Use this opportunity to both tune into the teachers and experts that you love – and maybe haven't connected with in a while!   And also explore brand new teachings and practices.  There has never been such fertile instruction online.
4)      Foster an animal.  Shelters are closed and they are inundated with animals that need loving up.  You have never been in a better position to care for an animal.
5)      Learn something new.  Suck at cooking?  Unsuck.  Always wanted to play an instrument?  Instruction abounds online.  (Ancillary benefit: driving your kids bananas.)
6)      Breathe.  That may sound hackneyed.  But do it.  Right now… take 3 deep, conscious breaths.  Feel how good it feels.  Maybe you've been sick — with COVID-19 or another upper respiratory infection. Feel how intensely satisfying it is to feel your lungs expand once more. Maybe you will get sick — it could happen.  Breathe now.  Maybe you will not get this virus, but let it be a reminder of how wondrous it is to exchange air in and out of the lungs — and that you are inextricably linked with all other living things around you.
ANSWERING THE CALL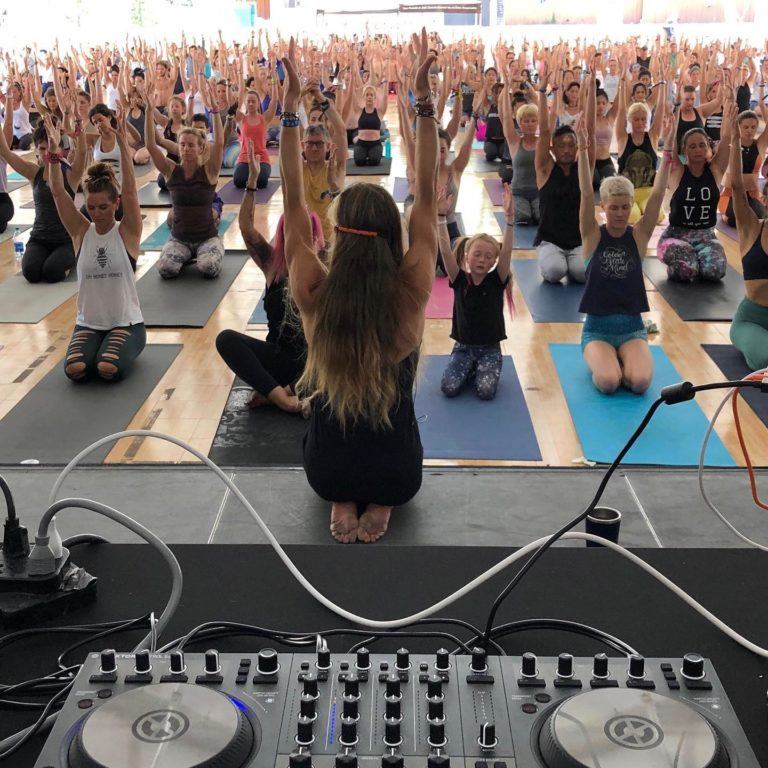 Of course, there was a time before COVID. (BC?) And there is going to be an after-COVID. We are currently living a protracted inflection point. A bizarre moment that doesn't have a clear border like 9/11 – more like the undulating byway of a war.
The way we navigate our lives in the present moment is very potent. And there has never been a time that ask us to utilize the tools that us yogis have been cultivating for generations upon generations. No – not your cute yoga butt! But that present moment awareness and compassion business.
How we live, how we love, how we navigate our anger and our fear, how we do the hard work of putting others before our selves – this is what we will carry with us for the rest of our lives.
---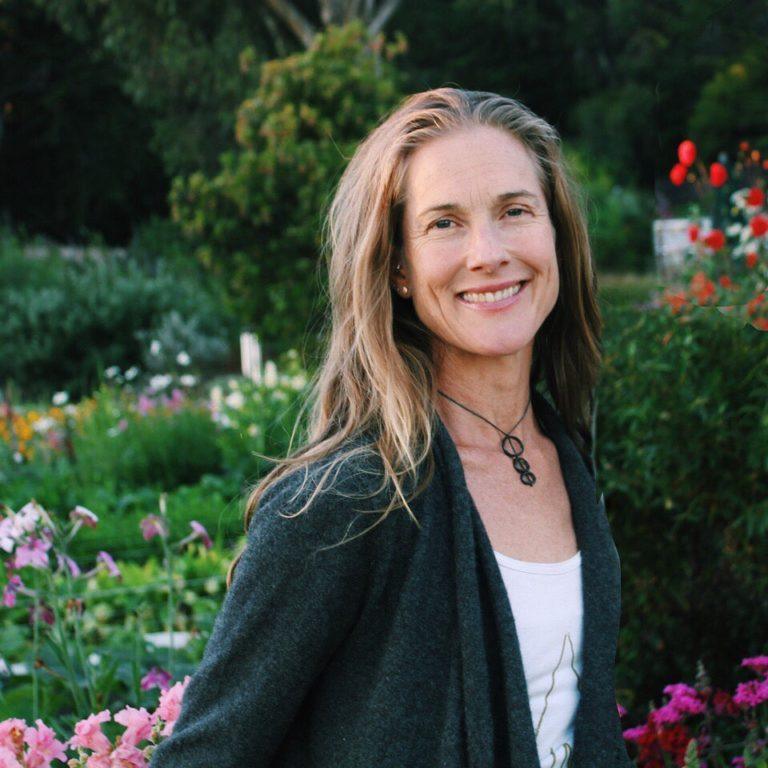 Schuyler Grant is a world-renowned yoga teacher, the founder and co-director of Kula Yoga Project and the co-creator of Wanderlust. She grew up on a small communal property in Northern California. As soon as she was able, she fled the farm for the mean streets of NYC and Columbia University, where she pursued acting and film making, and was pursued by Jeff Krasno, now her beloved partner of 30 years. Schuyler opened the first Kula just 2 blocks north of Ground Zero in 2002, in an effort to help bring some heart and community back to Lower Manhattan. (She never envisioned becoming a full-time teacher and studio owner — but sometimes life has its own logic.)
Kula Yoga Project currently has studio spaces in Tribeca, SOHO and Williamsburg, Brooklyn. Schuyler has been leading teacher trainings for 16 years, and her advanced Kula Flow training has influenced hundreds of teachers and studio owners worldwide. She was a creator of the 200 and 300 hour trainings for both Kula and Wanderlust. She leads international retreats and is a mainstay at Kripalu and Esalen. For the past three years, she created the curriculum for and was featured in Wanderlust's hugely popular annual 21-Day Yoga Challenges, on-line yoga courses that have drawn over 200,000 registrants. In 2015, she built the yoga program for Wanderlust Hollywood, attracting some of the world's best teachers to the center in LA, and bringing her back to the West Coast after 25 years in NYC.
She's very happy to have come full circle: A healthy food cooking, composting, chicken-raising mother to three daughters, all of whom she birthed at home.
Connect with Schuyler on her website, Facebook and on Instagram.