In Japanese culture, sushi is considered an art form. Appearance is just as important as flavor, and it's nothing out of the ordinary for sushi chefs to take their time crafting the perfect aesthetic. Doing so demands great attention-to-detail, knowledge of flavor combinations, and creativity. We took this idea and ran with it, building a vegan roll that is as beautiful as it is delicious.
The addition of poached peaches in sushi may seem a bit daunting, but don't be fooled. The combination of rich black rice, sake-poached peaches, and nori creates a dynamic flavor profile that hits all of those salty-sweet buttons. Topped with fresh avocado and unsweetened coconut chips, the end result is a mouthwatering, nutritious, and beautiful roll that's guaranteed to impress. Serve with TYKU Premium Junmai Sake for the ideal sushi experience.


Sake-Poached Peach Roll With Black Rice, Avocado, and Toasted Coconut
Serves 2
INGREDIENTS
For Rice
2 cups Forbidden black rice
3 1/2 cup water
1 tsp salt
For Peaches
1 cup TYKU Premium Junmai Sake
1 tbsp brown sugar
1/2 vanilla pod
3 small peaches
For Roll
2 nori sheets
1 cup Forbidden black rice (ingredients above)
1-2 poached peaches (ingredients above)
1 avocado, thinly sliced
1/2 cup unsweetened coconut chips
Sesame oil
INSTRUCTIONS
Cook the rice. Rinse black rice in a sieve under cold running water until water runs clear.
Bring rice, water, and salt to a boil in a heavy saucepan, uncovered, over medium-high heat. Cover and reduce to low, then cook until rice is tender and most of the water has been absorbed, about 35 minutes.
Prepare the poached peaches while the rice cooks. Bring the sake, sugar, and vanilla pod to boil in a saucepan. Remove from the heat, cover, and let sit for 5 to 10 minutes.
While the vanilla is steeping in the hot sake, bring a pot of water to a boil. Drop the peaches in and let them cook for 1 minute. Take them out and plunge into a cold water path. Remove the skins.
Arrange the skinned peaches on a wide shallow saucepan. Pour the sake and vanilla mixture into the saucepan with the peaches and bring to boil. Turn the heat down and simmer. Cover and cook for 30 minutes or until peaches are tender, turning from time to time to bathe in syrup. Once cool, remove peaches from pan and slice into small pieces. Set aside to cool.
Prepare the roll: Cut the nori sheets in half. Place one half of the nori sheet on a board, shiny side down.
Spoon 2 to 3 tablespoons of cooked black rice onto the nori, filling about half the sheet. Add sliced avocado and poached peaches to top the rice.  Drizzle with sesame oil.  Roll and serve with TYKU Premium Junmai Sake
Note: Use any leftover sake-poached peaches and serve with yogurt or ice cream.
Want more opportunity to celebrate and socialize? Click here to enter for a chance to win two tickets to Wanderlust Squaw Valley.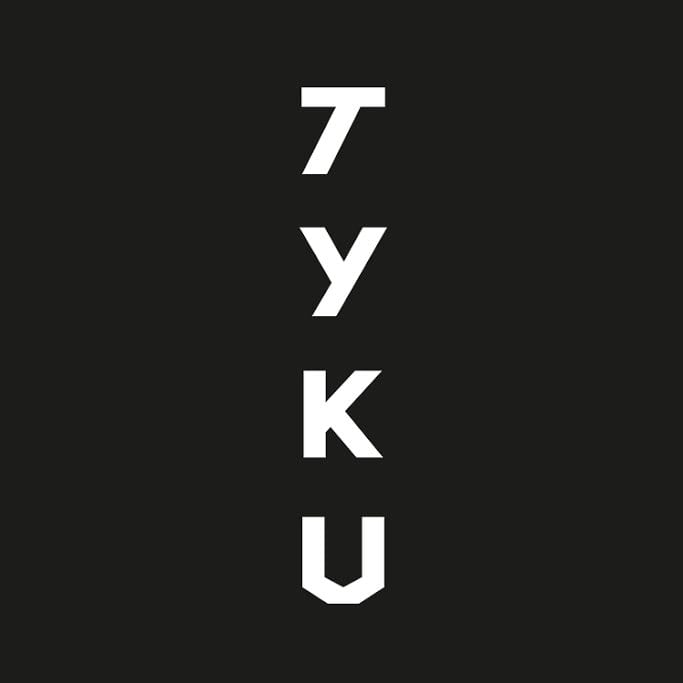 In partnership with TYKU
You do yoga. But hey, you also enjoy a night out. You drink green juice and then you grab a drink with your friends. You put on athletic gear and then you power walk to brunch. If someone knows how to balance wellness and fun, it's YOU. Instead of reaching for a bottle of wine, you deserve a drink that can do both. TYKU Sake is brewed with only four all-natural ingredients, TYKU is less acidic than wine and easier on the stomach, lower in calories but higher in fun, and completely Gluten-Free. UnWine with TYKU Sake, the clean alternative to wine.