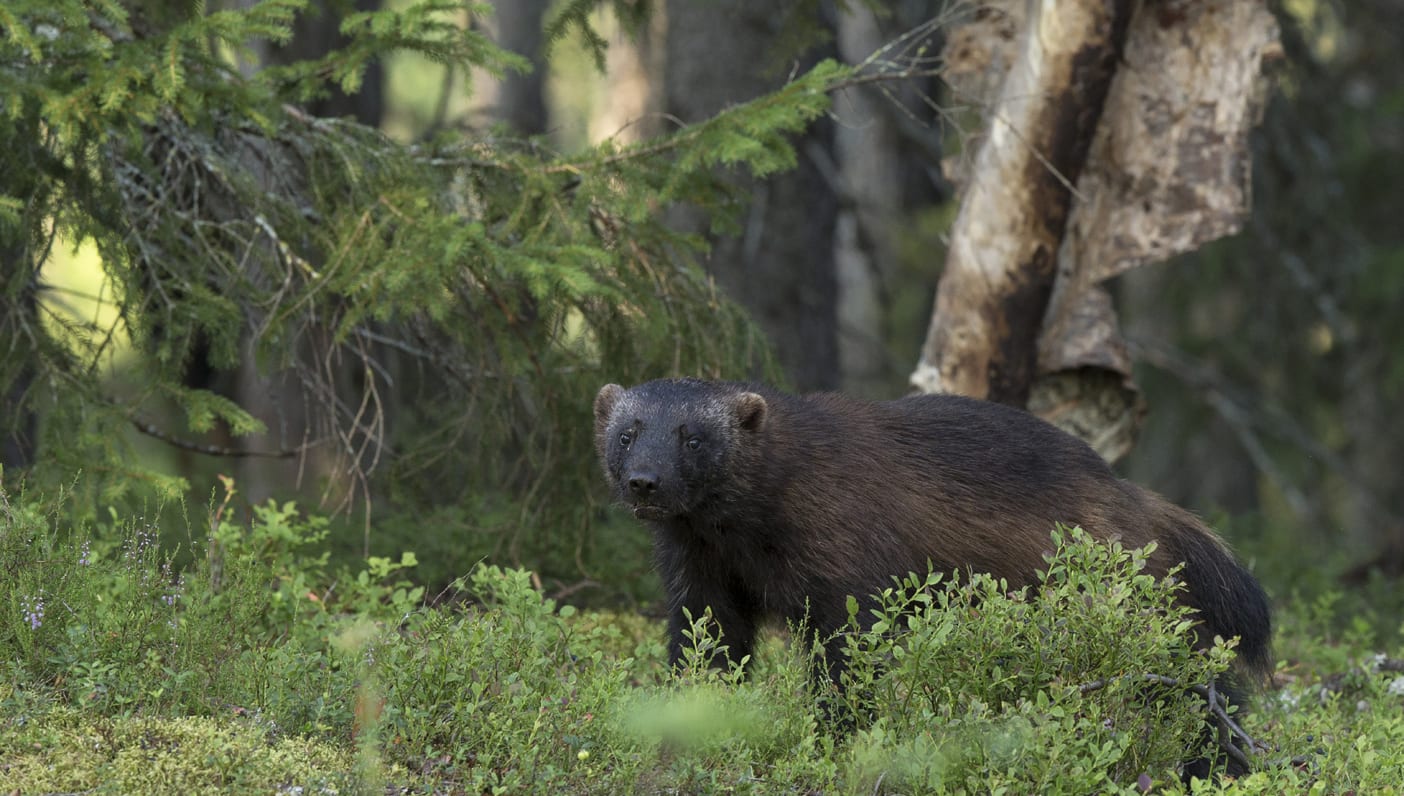 Photo via iStock
Arcane and ill-tempered, wolverines elusively roam the mountains of northeastern Utah. These creatures are so mysterious that it wasn't until recently that researchers were aware of their presence in the Utah region. The evidence emerged in February of 2014 after a camera caught 27 images of a wolverine roaming the Uinta mountains. It was the first time a wolverine had been spotted in Utah in over 30 years.
The U.S. Forest Service was intrigued. In an effort to learn more, the agency teamed up with the Montana-based group Adventurers and Scientists for Conservation, or ASC, in order to gather scientists to capture more footage. Thirty volunteers were recruited, all of whom would engage in running and hiking loops of the wilderness over the course of six weekends. They were quite literally running with the wolverines. 
The team set up camera traps at over 34 stations, monitoring the footage from May to September. Most of the volunteers were recruited from trail running companies, and included several professional ultrarunners. ASC funded the project, along with additional support from the National Forest Foundation.
From ASC's website:
After two weekends of backcountry training, this volunteer survey crew managed 30 baited, motion-activated cameras in more than a dozen drainages on the range's remote north slope. Crews checked their two assigned camera stations once a month through late September. Accessing sites required long car-to-car day hikes or overnight backpacking trips.
ASC is an organization dedicated to combining outdoor adventure with citizen science projects in order to better aid society and the environment. National Geographic recently spoke with Mike Kautz, who works as an ASC program director and oversaw the Utah wolverine endeavor.
Kautz discusses the motivation of the project with National Geographic:
Camera trapping is a great model for this kind of science, because wolverines are really solitary and live in remote places. So the cameras needed to be set deep into wilderness areas. We thought ultrarunners would be able to cover the distances needed better than, say, day hikers.
These types of project are normal for ASC. Their website states the organization's goals, revealing their desire to provide hard-to-attain environmental data in order to better aid conservation and foster the connection between conservation efforts and outdoor communities.
In addition to the wolverine project, ASC has taken on microplastic pollution, compiling comprehensive microplastic datasets and using the information to start turning off the inputs of the pollution at the source. They found the plastics in marine samples from places all over the world, including Alaska, Antarctica, Argentina, Maine, and Thailand.
It's inspiring to see such creative ways of promoting positive environmental change. By combining conservation efforts with outdoor communities, we benefit both our physical health and the natural environment. It's a win–win situation.
When asked if he would recommend the project for similar endeavors, Kautz was extremely supportive. Many people wanted to get involved with the project, illustrating the overall passion behind the effort. He tells National Geographic:
At first, we wondered if people would be willing to put in such long days over weekends, over a number of months. But we had a great response. It shows that there is a lot of interest on the part of outdoors people to give back. People enjoyed being outside, connecting to their public land, and observing the changes on the land over the course of the project, as the seasons changed.
Finding creative projects to evoke passion might just be what this world needs in order to promote positive environmental change.
—
Amanda Kohr is a 25-year-old writer and photographer with a penchant for yoga, food, and travel.  She prefers to bathe in the moonlight rather than the sun, and enjoys living in a state of the three C's: cozy, creative, and curious. When she's not writing, you can find her driving her VW Bug, looking for the next roadside attraction or family diner. She also roams the internet at amandakohr.com and through Instagram.