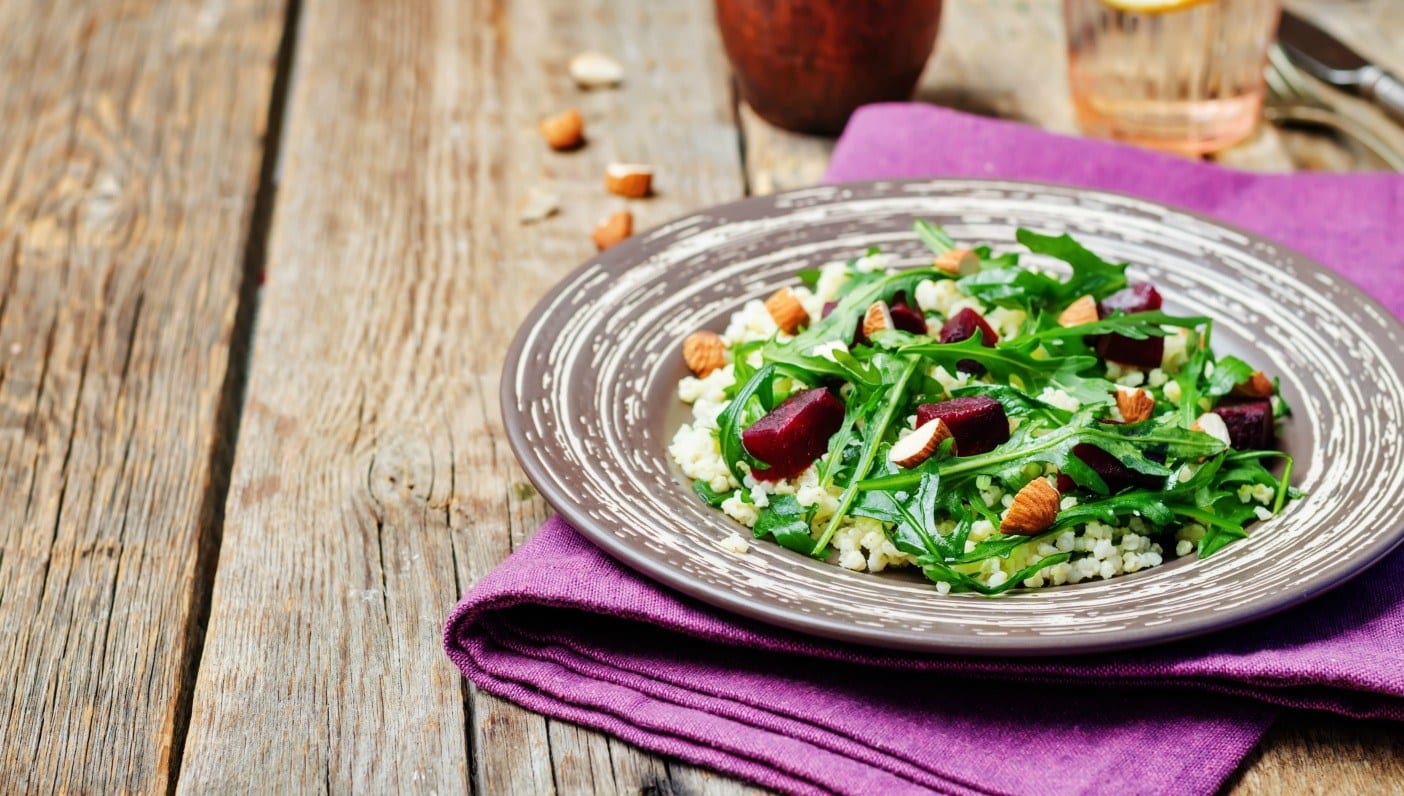 It's always a good time to embrace some grounding energy.
One of the best ways that we can do this is through food. Transitions can be tough—the thought of switching gears at any level can be a little scary. Why not just ease into it? This recipe will help you do just that. Roasted beets have an earthy, autumnal quality to them, and combined with crisp arugula, fresh avocado, creamy burrata mozzarella, and crunchy pistachios, they really get to be the star of the show. (And in case you don't know how the heck to roast a beet, I've included some step-by-step instructions.)
Beets are high in fiber and are a good source of Vitamin C and Magnesium. The avocados in this recipe provide a nice dose of healthy fats to help your body absorb the rest of the nutrients in the dish, along with tons of Potassium and Vitamin K. Pistachios are loaded with protein and Vitamin B-6, plus you'll get your daily fill of leafy green goodness from the arugula.
Roasted Beet and Burrata Salad
Ingredients:
Serves 3-4
4 – 6 beets (depending on size)
2 avocados, peeled and sliced
Juice from 1/2 of a lemon
1/2 cup of pistachios, shelled
1 ball of burrata
1 tbsp red wine vinegar
3 tbsp. extra virgin olive oil
Sea salt and pepper to taste
Optional – balsamic glaze to garnish
INSTRUCTIONS
Preheat the oven to 400 degrees
Chop the beet greens off, discard or save for another use. Rinse the beets and then wrap in aluminum foil. Place on a baking sheet and bake for about 45 minutes, until they can be pierced easily with a fork.
While beets are roasting, whisk the olive oil and red wine vinegar together with some salt and pepper. Set aside. Once the beets are cool enough to handle, peel and chop.
Arrange the beets, pistachios, avocado and cheese over the arugula on a platter. Squeeze the lemon juice over salad, then drizzle the vinaigrette on top.
—

Michaela is a certified holistic health and lifestyle coach through the Institute of Integrative Nutrition, and a registered yoga teacher. She lives in Los Angeles, CA, where she works as a part of Wanderlust Media. In addition to her dedicated yoga practice, Michaela loves music, travel, cooking and eating healthy food (of course), and spending time with her family and friends.