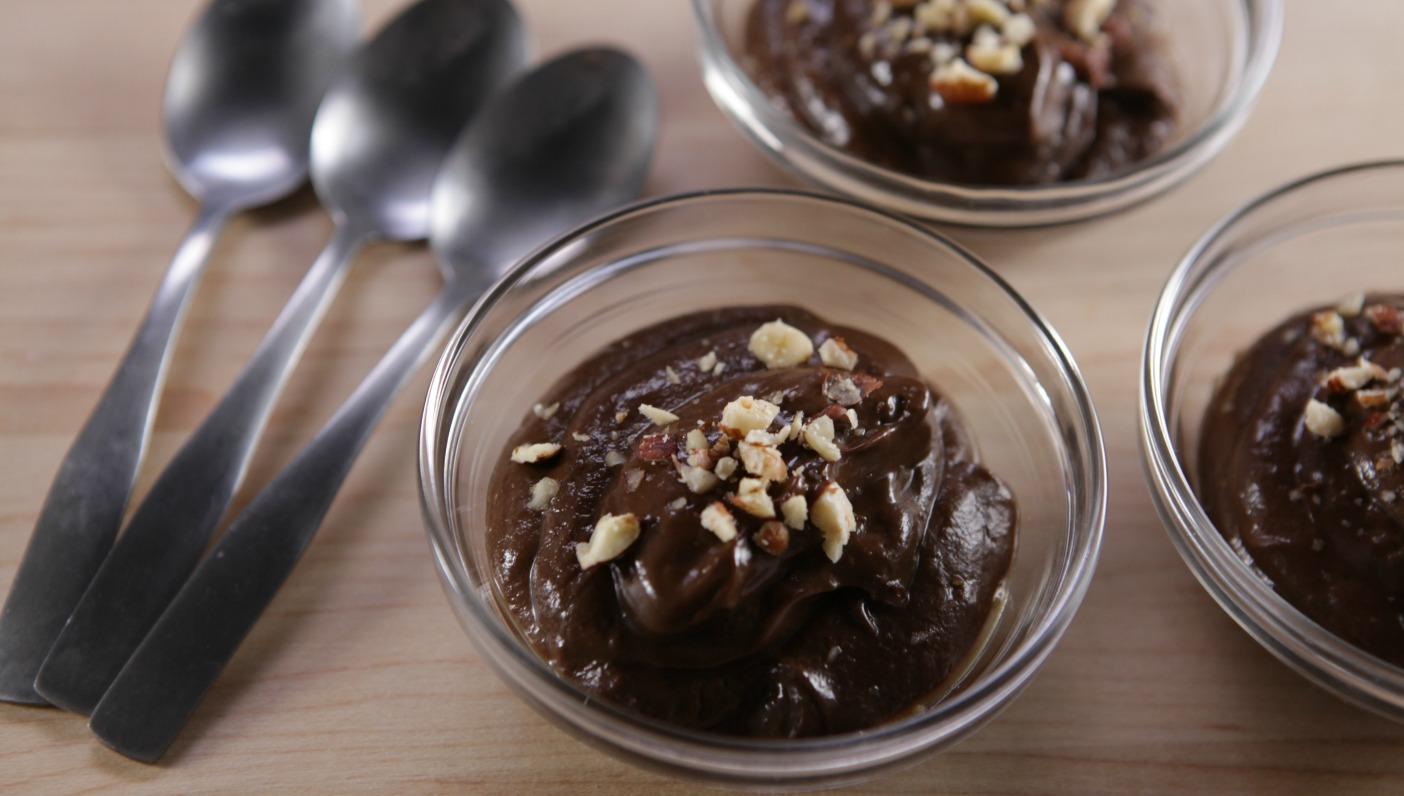 This recipe is brought to you by Matthew Kenney, one of the chefs featured at the Wanderlust Hollywood Find Your True Fork dinner series. Click here for tickets and more information. 
---
Do you have fond memories of chocolate pudding? Maybe you'd find a pack in your lunchbox back in elementary school, or maybe you had a grandmother who made pudding from scratch. Either way, this sweet and creamy treat is a favorite among the American population. And now with this raw version, you can make dessert a nutritious addition to your diet.
The brains behind this recipe is Matthew Kenney, celebrity chef and plant-food specialist. Combining agave, cacao powder, almond milk, and heart-healthy avocado, Matthew has designed a rich dessert that gives a you a glow from the inside out. Bonus points? It comes together in minutes, so you can enjoy whenever you need that universal chocolate fix.
Raw Milk Chocolate Pudding
Serves 2
INGREDIENTS
1 ripe avocado, peeled and pitted
1/2 cup unsweetened almond milk or other seed milk
1/4 to 1/2 cup agave
1/4 cup unsweetened cacao powder
1 tsp vanilla extract
Pinch of ground cinnamon
Pinch of sea salt
INSTRUCTIONS
Using a blender, blend the avocado, almond milk or seed milk, ¼ cup of the agave, cacao powder, vanilla, cinnamon, and salt until smooth. Taste and adjust the sweetness, adding another 1/4 cup of agave if you like.
Serve the pudding in chilled glasses or small bowls.
Want more opportunities to Play With Your Food? Visit Wanderlust TV for more great cooking tutorials. 
—
Matthew Kenney graduated from the French Culinary Institute and, after working in upscale New York City kitchens, opened a number of his own highly regarded restaurants throughout the East Coast. He has earned several awards, including being named one of America's Best New Chefs by Food and Wine Magazine and was twice nominated as a Rising Star Chef in America by the James Beard Foundation. Matthew operates culinary academies in Venice, CA; Belfast, ME; and Miami, FL in addition to an online academy.