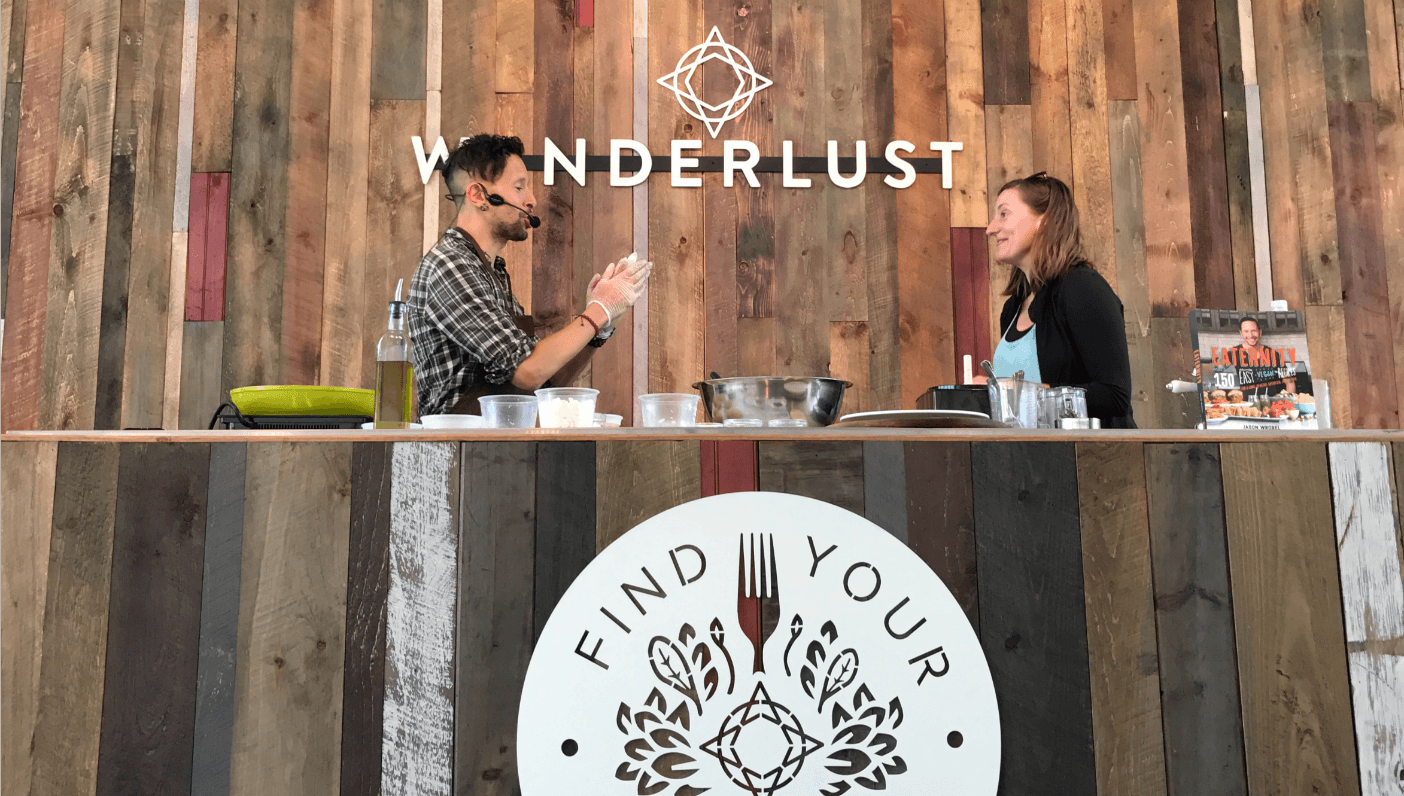 Falafel became one of my staple foods when I was a new vegetarian. With so many incredible Middle Eastern restaurants in my hometown, Detroit, it was easy to get. Instead of the deep-fried traditional version, I created this Quinoa Falafel recipe to enjoy the same crunch and satisfying taste while cranking up the protein content and digestibility. Quinoa is high in riboflavin (vitamin B2), which improves energy metabolism within brain and muscle cells. Just like chickpeas, quinoa is bursting with manganese, which helps to prevent damage of mitochondria during energy production as well as to protect red blood cells and other cells from injury by free radicals. You might need to double this recipe and make a second batch—they are that freakin' good!
Avocado Tahini Sauce:
1/2 cup filtered water
1 lime, juiced
1 avocado, pitted
1/4 cup raw tahini
1/4 cup cilantro
Quinoa Falafel:
One 15-ounce can garbanzo beans, drained and rinsed
1 onion, diced
2 garlic cloves, minced
1 tablespoon extra-virgin olive oil
1/3 cup cooked white quinoa
Pinch sea salt
1 tablespoon ground cumin
1 teaspoon ground golden flaxseed
2 tablespoons organic virgin coconut oil, reserved for frying
Toppings:
Pinch ground black pepper
1 tablespoon hemp seeds
Serves 2
To make the Avocado Tahini Sauce: blend all sauce ingredients in a high-speed blender for 30 seconds until smooth. Set aside.
To make the Quinoa Falafel: combine all falafel ingredients in a food processor and pulse just a few times until you have a crumbly, dough-like consistency. Use a large spoon to parse out the dough and use the palms of your hands to roll it out, pressing each chunk of dough into a little hockey puck-shaped disks. Set aside.
Heat coconut oil in a large skillet on medium-low heat. Add the falafels to the skillet and cook on each side, using metal tongs to flip them, for about 3 to 5 minutes or until golden brown and crispy. Remove from heat and place the falafels on a paper towel to drain off any excess oil.
Serve with a dollop of sauce and top with ground black pepper and hemp seeds.