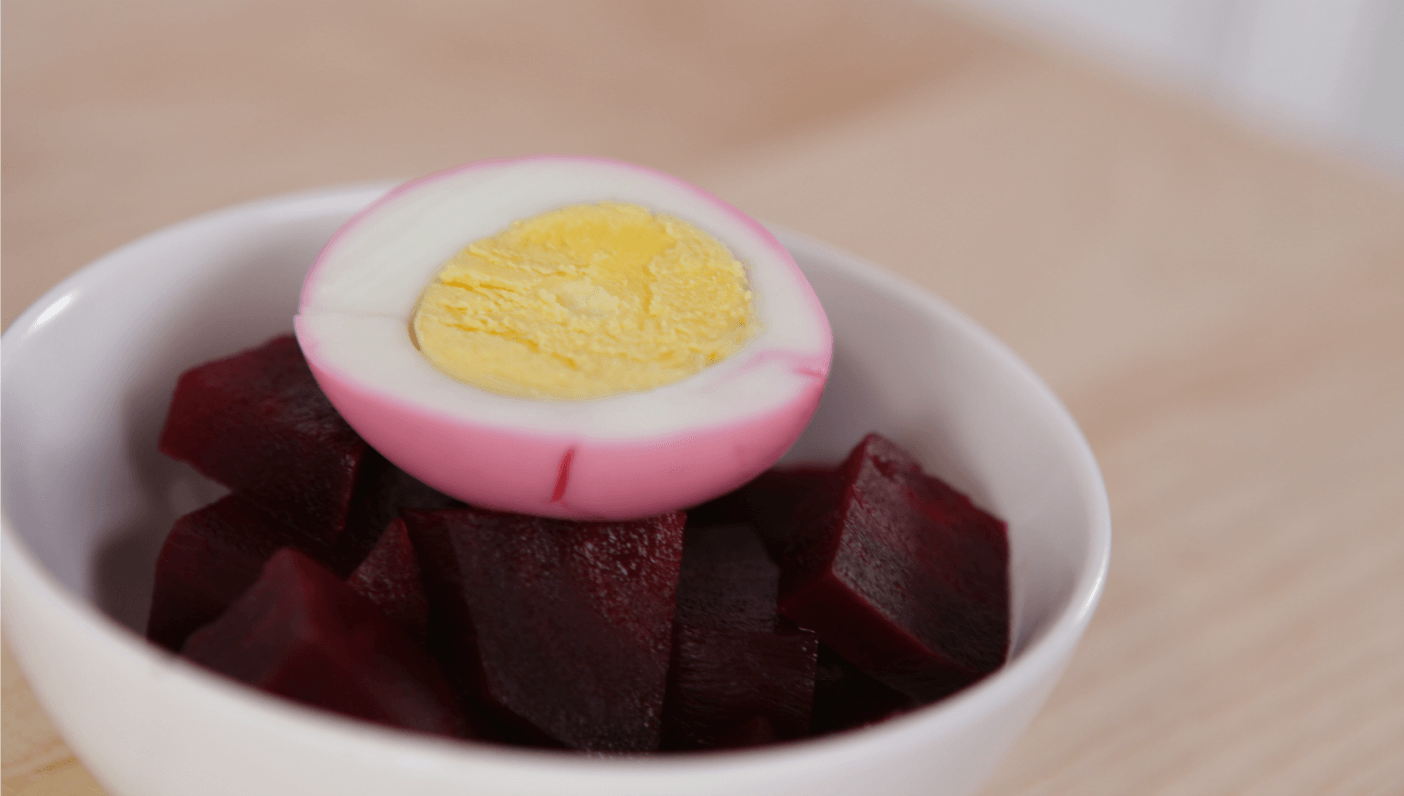 This recipe is brought to you by Anya Fernald, one of the chefs featured at the Wanderlust Find Your True Fork dinner series. Click here for more information regarding dinner with Anya or one of the five other influential Find Your True Fork chefs. 
If you're in the LA area, be sure to check out our Find Your True Fork dinner series at Wanderlust Hollywood! For tickets and more information, please click here. 
---
What does sustainable really mean? Just ask Anya Fernald, co-founder and CEO of Belcampo Inc., a group of innovative, agricultural ventures striving to provide eco-friendly, good-for-you food on an unprecedented scale. Anya, her team, and Belcampo are united in their commitment to treat the land, animals, and their consumers with compassion, creating a food system that allows meat-eaters to feel good about their purchases.
Anya provided us with a small taste of what we can expect at her Find Your True Fork dinner with these pink pickled eggs. Featuring sustainably-sourced eggs, red beets, and the magic elixir that is apple cider vinegar, Anya has created protein-packed snack that you can serve as a dinner party hors d'oeuvres or alongside a salad in your lunchbox. And a bonus? We love the pretty pink color.

Pink Pickled Eggs (and Pickled Beets)

Serves 6
INGREDIENTS
5 medium red beets
2 cups apple cider vinegar
2 cups water
1/2 cup sugar
2 tablespoons kosher salt
6 hard-boiled eggs 
DIRECTIONS
Place the beets in a medium saucepan and add enough water to cover. Bring to a boil over high heat and cook until the beets are tender but not mushy, 30 to 45 minutes.
Drain, rinse with cool water, peel, and cut into 1-inch pieces. Place the beets in a large glass jar or bowl.
Rinse out the now-empty saucepan and return it to the stove. Add the vinegar, water, sugar, and salt and bring to a boil, stirring to dissolve the sugar and salt. Pour the hot brine over the beets.
Peel the hard-boiled eggs and add them to the jar with the beets. Let cool to room temperature, then cover the jar with a lid and transfer to the refrigerator. The beets will be ready to eat in a day but will keep, refrigerated, for up to 6 weeks; the eggs should be eaten within a day or two.
Want more opportunities to Play With Your Food? Visit Wanderlust TV for more great cooking tutorials. 
—
Anya Fernald is the current Co-Founder and CEO of Belcampo, Inc., America's premier eco-conscious source for carnivores. Prior to this, Anya worked as a chef, a baker, and a cheesemaker, but left the kitchen behind to focus on advocacy and education for much of her career, including work at Live Culture Co., Food Craft Institute and Slow Food Nation. Anya has been a regular judge on the Food Network's Iron Chef since 2009.