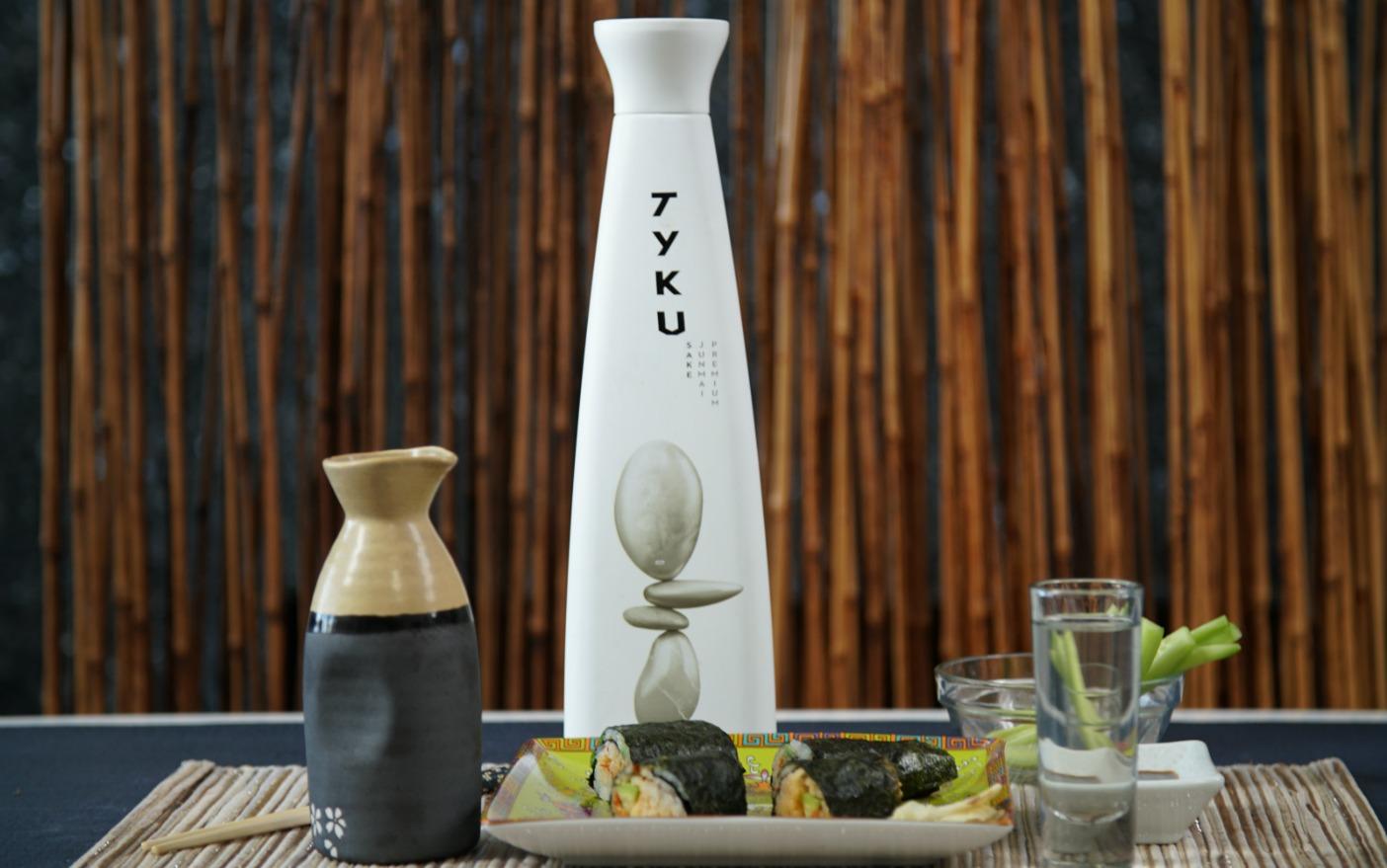 When it comes to playing with your food, there's nothing that shouts "hands-on" quite like sushi. It's interactive, full of flavor, and easily customizable to your tastes. Vegan? We've got you covered, as this recipe features fresh fruits and vegetables, all nestled in a homemade, sake-infused rice. And while making your own sushi may seem intimidating, this recipe is designed to set even the most novice of home cooks up for success.
If you need any more motivation to start playing with some sushi rice, this recipe works perfectly with TYKU Premium Junmai Sake. Pair the two for an elegant and easy small bite that's fitting for a date night in or a gathering of your favorite yogis. Kanpai!
---
Pineapple, Cucumber, and Scallion Roll With Spicy Hummus
INGREDIENTS
Serves 2-4
Sushi Rice
2 cups sushi rice
1/8 cup TYKU Premium Junmai Sake
1/2 cup rice vinegar
1/4 cup sugar
Roll
2 sheets nori
1/2 cup sliced pineapple
1/2 cup chopped cucumber
1/2 cup diced scallions
Red pepper hummus
INSTRUCTIONS
Cook 2 cups of sushi rice in rice cooker according to package instructions. Remove from heat and let stand.
While the rice cooks, combine sake, rice vinegar, and sugar over moderate heat, stirring to dissolve the sugar. Sprinkle 1/2 cup of the seasoned vinegar of the rice.
Fluff the rice to incorporate the sake mixture. Cover the rice with a damp towel to keep it warm.
Wrap a bamboo sushi rolling mat in plastic wrap to keep the sushi from sticking to it. Lay the nori down on the mat, making sure that the rough side is facing up. Scoop up a handful of rice and press in onto the nori.
Press the rice down and spread to cover entire sheet. Spread the hummus atop the rice, then add two strips of sliced cucumber and a few pieces of pineapple. Sprinkle the scallions to top. Starting at the end of the mat with the nori, roll the sushi. Carefully unroll the sushi mat.
With an extremely sharp knife, carefully cut sushi into pieces. Arrange rolls on a plate.
Serve with chilled TYKU Premium Junmai Sake.
Want more opportunity to celebrate and socialize? Click here to enter for a chance to win two tickets to Wanderlust Squaw Valley.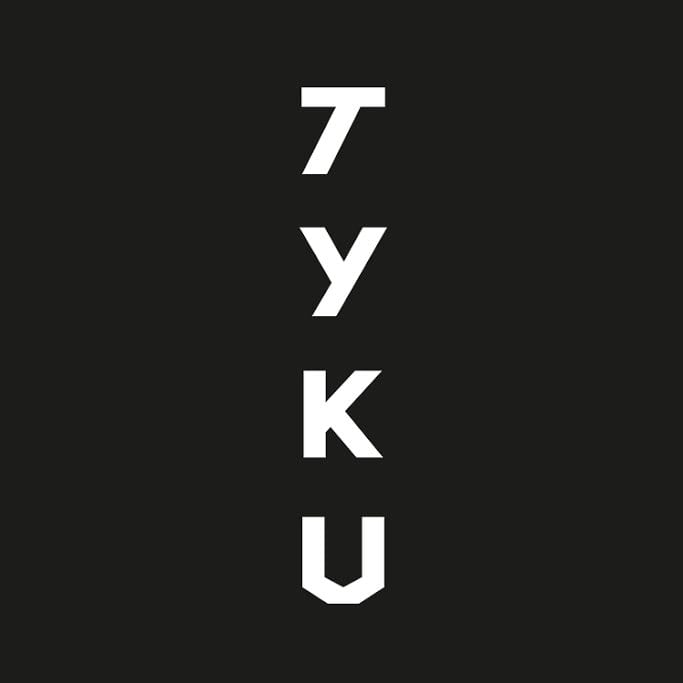 In partnership with TYKU
You do yoga. But hey, you also enjoy a night out. You drink green juice and then you grab a drink with your friends. You put on athletic gear and then you power walk to brunch. If someone knows how to balance wellness and fun, it's YOU. Instead of reaching for a bottle of wine, you deserve a drink that can do both. TYKU Sake is brewed with only four all-natural ingredients, TYKU is less acidic than wine and easier on the stomach, lower in calories but higher in fun, and completely Gluten-Free. UnWine with TYKU Sake, the clean alternative to wine.