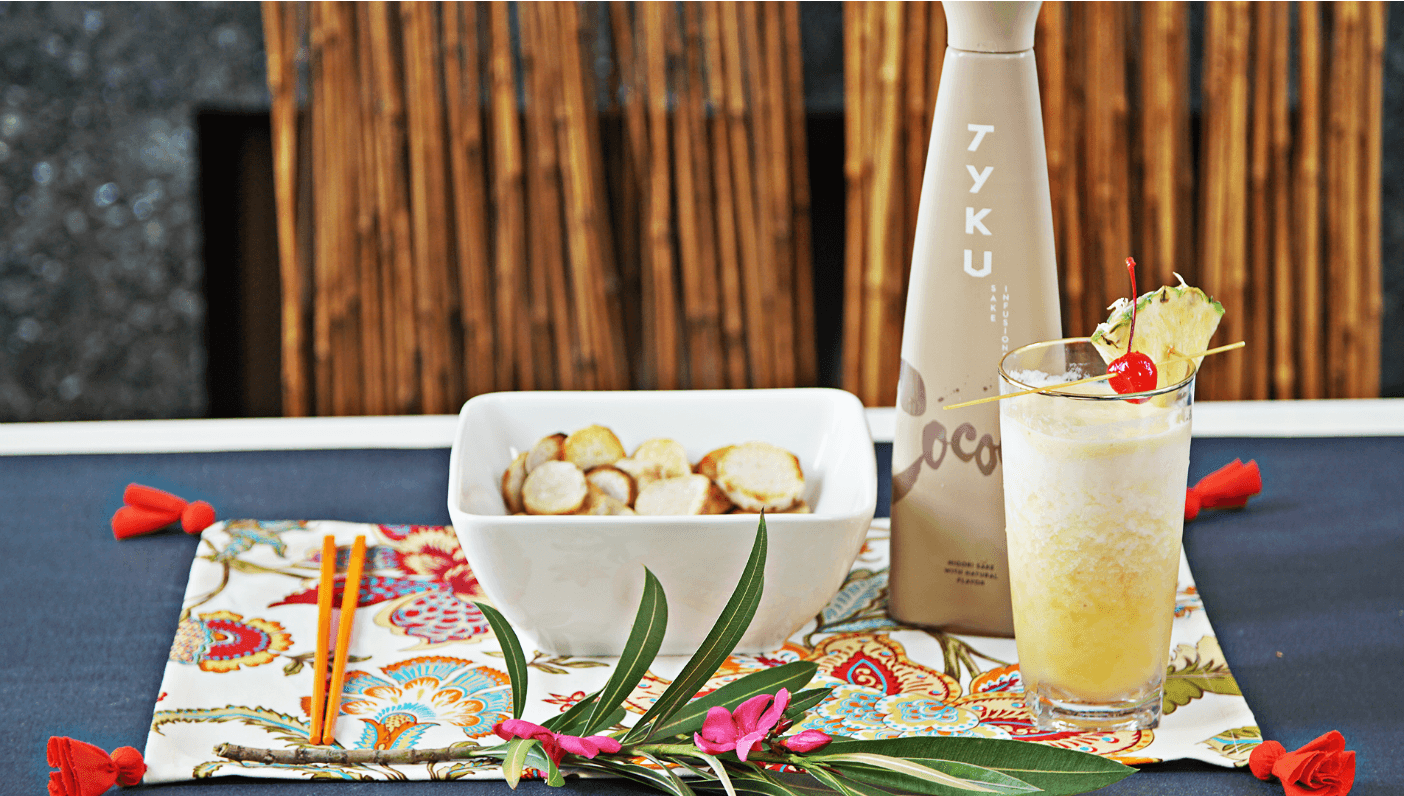 Summer might be nearing to an end, but there's still time to celebrate those last few hot and hazy days. What better way to say goodbye to the season than with one of the most iconic frozen summer drinks? Combining tropical flavors of coconut and pineapple, a pina colada is a pure combination of fresh and indulgent. For many of us, these sweet drinks are for special occasions only, seeing as they don't always work with a health junkie's diet. But with this "enlightened" take on a classic recipe, you don't have to sacrifice health for flavor.
Here we combine pineapple juice, coconut water, and banana with TYKU Coconut Infusion Sake to create a frosty and flavorful, low-cal version of the classic Puerto Rican cocktail. For even more festivity, we recommend pairing it with baked taro chips. Taro is a bit like a weird cousin to the potato—it's similar in flavor, but with 30 percent less fat, more fiber, and lots of vitamin E. And with a long history in Hawaiian cuisine, you can be rest assured that it'll make a delightful side to your favorite summertime beverages.

Enlightened Pina Colada 
INGREDIENTS
2 oz TYKU Coconut Infusion Sake
2 oz pineapple juice
2 oz coconut water
1/2 frozen banana
Handful of ice cubes
Fresh pineapple to garnish 
INSTRUCTIONS
Combine all ingredients, minus fresh pineapple, in a blender and blend until smooth. Pour into a serving glass.
Baked Taro Chips
INGREDIENTS
2 large taro roots
1 tbsp olive oil
1 tsp salt
INSTRUCTIONS
Peel and slice two large taro roots into 1/4-inch disks. Preheat oven to 450 degrees.

Place taro disks into a deep baking dish. Brush disks evenly with olive oil and salt. Bake in the preheated oven until tops of chips are crisp, about 15 minutes. Flip chips and continue baking until second side is crisp, about 15 more minutes.
Want more opportunity to celebrate and socialize? Click here to enter for a chance to win two tickets to Wanderlust Squaw Valley.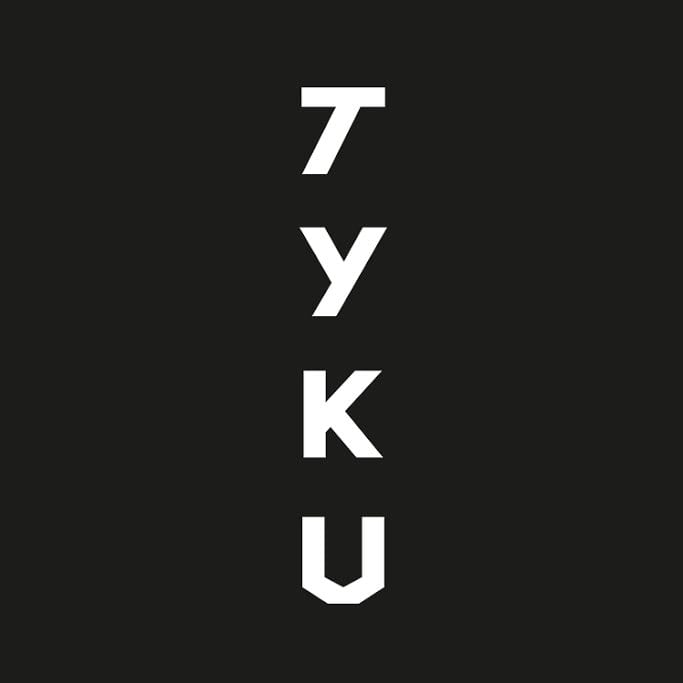 In partnership with TYKU
You do yoga. But hey, you also enjoy a night out. You drink green juice and then you grab a drink with your friends. You put on athletic gear and then you power walk to brunch. If someone knows how to balance wellness and fun, it's YOU. Instead of reaching for a bottle of wine, you deserve a drink that can do both. TYKU Sake is brewed with only four all-natural ingredients, TYKU is less acidic than wine and easier on the stomach, lower in calories but higher in fun, and completely Gluten-Free. UnWine with TYKU Sake, the clean alternative to wine.