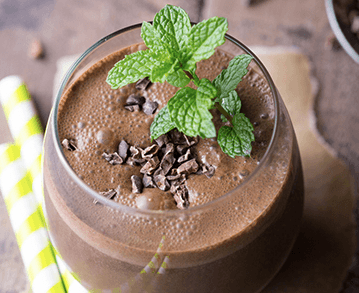 Mint is Magic! It is a calming and soothing herb that has been used for thousands of years to aid with upset stomach or indigestion. Mint is thought to increase bile secretion and encourage bile flow, which helps to speed and ease digestion helping to support healthy cholesterol levels. This smoothie is great for those mornings when you've got to get up and get things moving.
Mint-Chip Magic Ingredients
¼ Avocado 1 Cup Spinach Chopped 2 tbsp Almond Butter 3 Pitted Dates 3 tbsp Cacao Nibs 2 Sprigs Mint 1 Cup of Almond Milk 1 Cup of Ice 1 Scoop of Four Sigmatic SuperFood Protein
Blend together in a blender or food processor and enjoy! You've earned it. 
—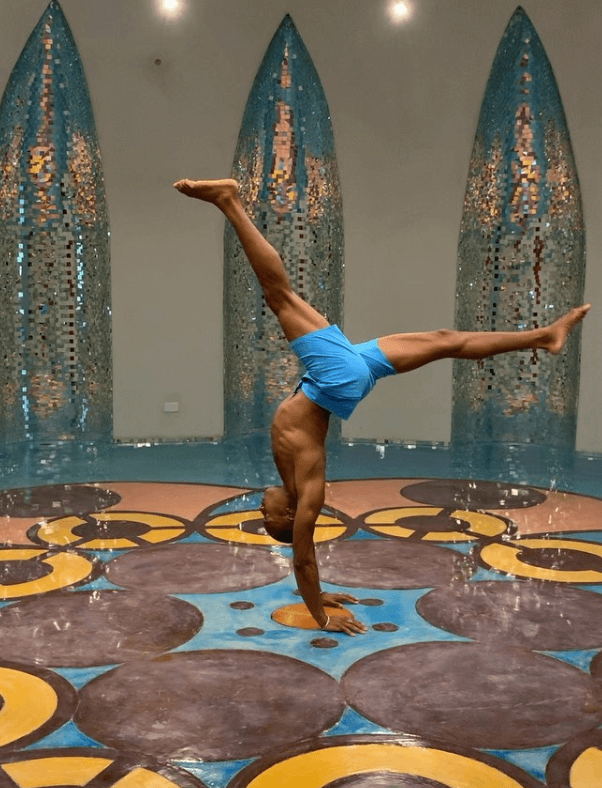 Andrew Sealy is a connection catalyst, a yoga artist, and a movement creator. His days are spent traveling to find adventure, practicing to cultivate growth, and constantly absorbing wisdom to creating new experiences that he shares with love, to friends around the world. Through the unique practice of Yoga and mindful living, Andrew embodies progressive knowledge while positively influencing and empowering his students. Andrew's teachings aim to answer the question: How can we adapt to create and evolve to sustain? Follow Andrew around the globe on Instagram and Facebook.