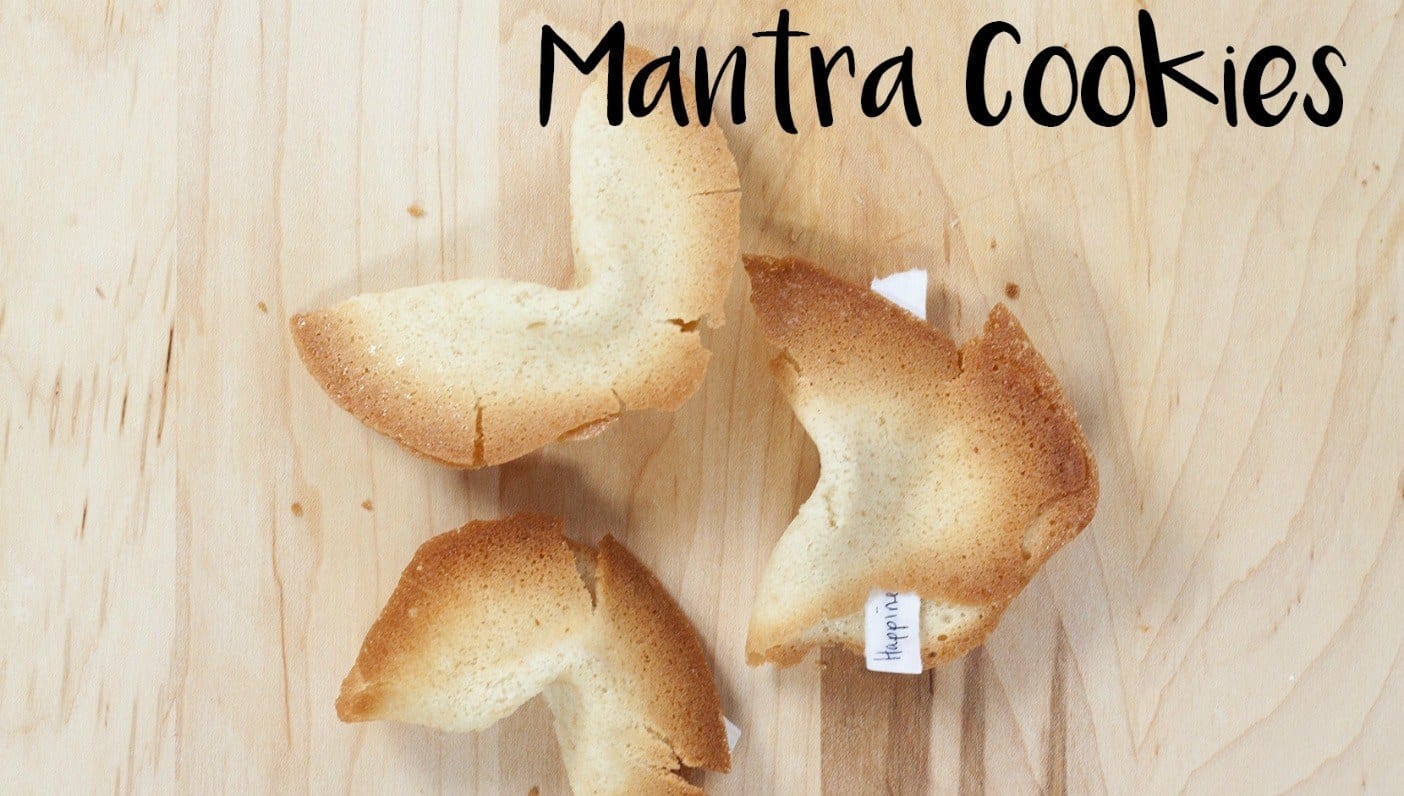 This recipe is part of a Wanderlust TV series, Play With Your Food.
---
When forming these cookies you must work quickly—as soon as the cookies come out of the oven, they'll begin to firm up.
Makes 1 dozen
2 large egg whites
½ cup granulated sugar
½ cup all-purpose flour
3 tablespoons unsalted butter, melted and cooled
¼ teaspoon fine sea salt
Heat the oven to 400°F. Butter 2 baking sheets or line them with parchment paper.
In a bowl, whisk the egg whites and sugar until foamy. Whisk in the flour, butter, and salt.
Spoon 2 or 3 teaspoons of batter onto the prepared baking sheet, spacing them far apart from one another, as these will spread in the oven. Bake for about 5 minutes, until the cookies edges are golden brown but the centers are still pale blonde.
As soon as you remove the baking sheet from the oven, lay a piece of paper with a fortune written on it in the center of each cookie. Working quickly, fold the cookies in half, then bend each one over the rim of a coffee mug and leave them there to cool completely. They will firm up as they cool.
Repeat with the remaining batter, baking 2 or 3 cookies at a time, until you've used up all the batter.
—
Maria Zizka is a Berkeley-born food writer, cookbook collaborator, and recipe developer. Most recently she co-authored the forthcoming Sqirl cookbook, Everything I Want to Eat, which will be published by Abrams in fall 2016. She is currently working with Elisabeth Prueitt and Chad Robertson of Tartine Bakery.
Save