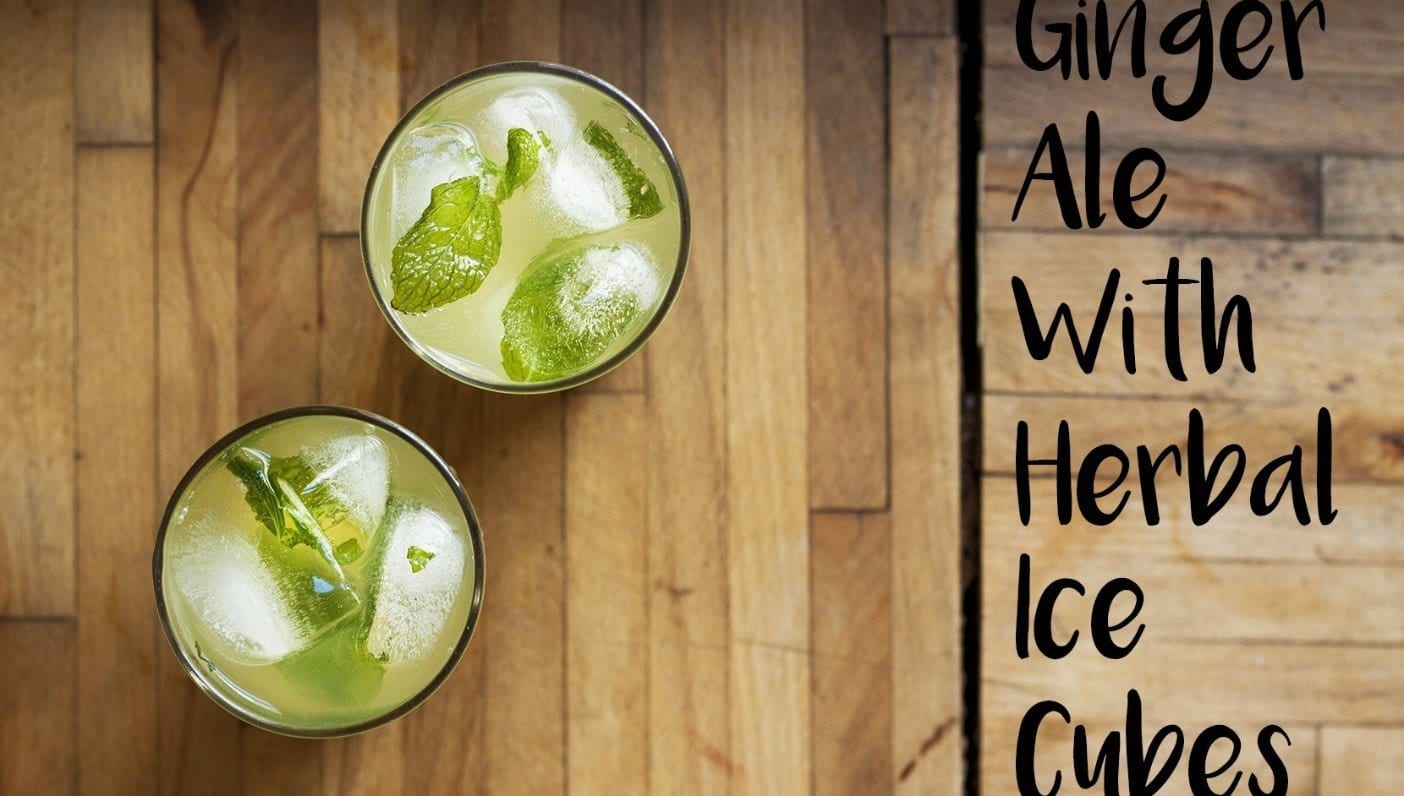 This recipe is part of a Wanderlust TV series, Play With Your Food.
---
Real ginger ale involves some serious brewing, but it's simple and fun to grate fresh ginger and squeeze out the powerful juice. Sweeten it a bit, mix in some sparkling water, and garnish with gorgeous herbal ice cubes.
Serves 4
16 fresh leaves or tiny sprigs of lemon verbena, mint, or thyme
1 (3-inch) knob of fresh ginger
½ cup granulated sugar or honey
Sparkling water
For the ice cubes, fill an ice cube tray with water. Lay a single leaf or a tiny sprig across each cube well. Freeze.
Using a spoon, peel the ginger. Grate it on a rasp-style grater. Wrap the grated ginger in a small piece of cheesecloth and squeeze out all the juice into a cup.
Make a quick syrup by combining the sugar and ½ cup of water in a small pot set over medium heat. Stir until the sugar dissolves completely, then remove from the heat and let cool.
Pour about 2 teaspoons of ginger juice into each of 4 tall glasses. Add about 2 tablespoons of syrup and stir to combine. Place a few herbal ice cubes in each glass. Top off with sparkling water.
—
Maria Zizka is a Berkeley-born food writer, cookbook collaborator, and recipe developer. Most recently she co-authored the forthcoming Sqirl cookbook, Everything I Want to Eat, which will be published by Abrams in fall 2016. She is currently working with Elisabeth Prueitt and Chad Robertson of Tartine Bakery.
Save