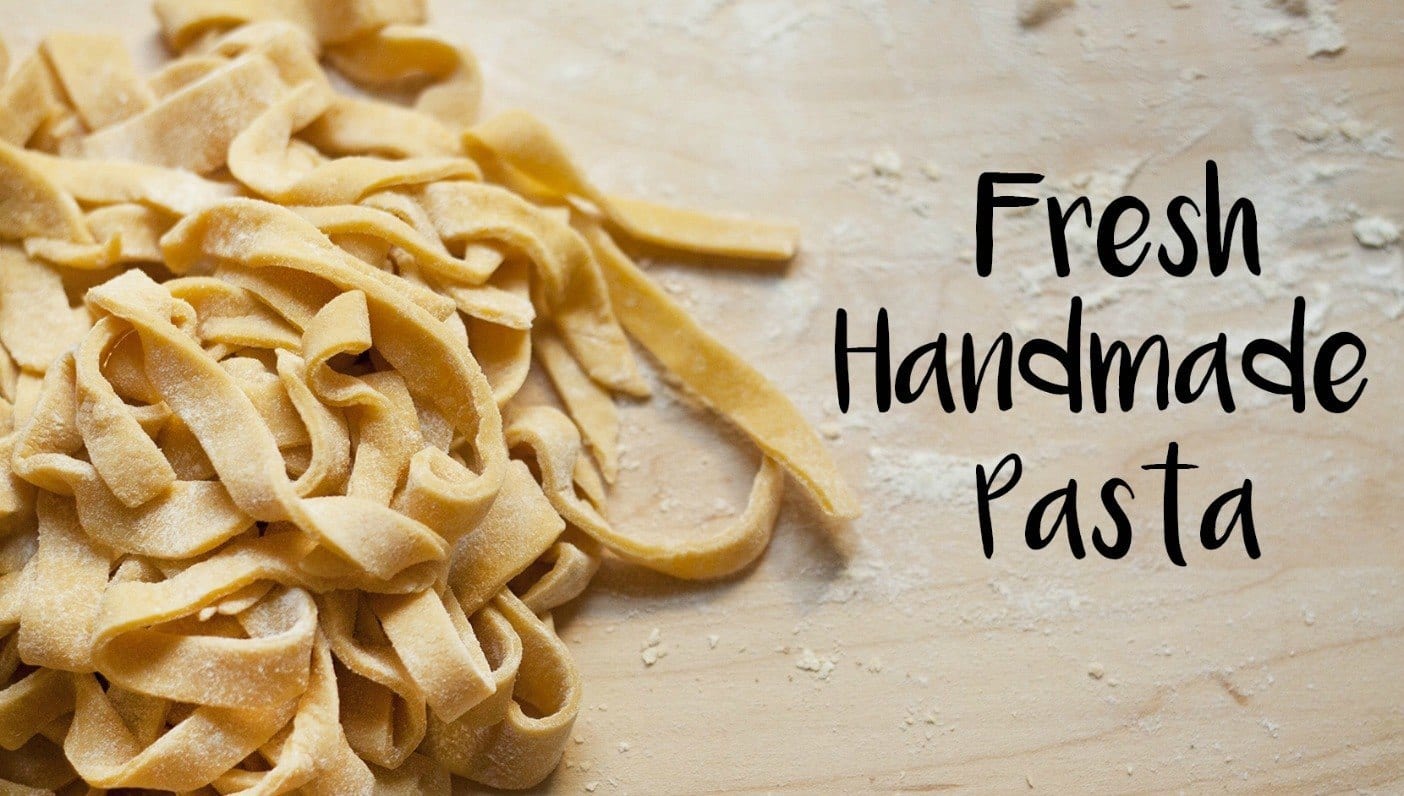 This recipe is part of a Wanderlust TV series, Play With Your Food.
---
Making fresh pasta is as fun and thrilling as building a baking-soda-and-vinegar volcano. You'll need only one tool—a fork.
Serves 2–4
2 cups all-purpose flour, plus more as needed
2 large eggs
2 large egg yolks
Extra-virgin olive oil
Mound the flour on a flat surface. Using your fingers or a spoon, poke a hole in the center so that the flour pile looks like a volcano. Crack the eggs and egg yolks into the hole. Beat the eggs with a fork, incorporating bits of flour from the side edges until the dough comes together. If it feels dry and crumbly, add a bit of water. Knead it for a few turns, and then shape the dough into a ball. Pour a few drops of olive oil into your palm and rub it on the dough. Cover with a damp cloth. The pasta dough will benefit from a 15 to 20 minute rest but you can place it in the fridge for up to 24 hours. (Let the dough warm to room temperature before rolling it out.)
To roll, use a rolling pin or a pasta machine. Divide the dough into 4 pieces to make handling it easier. Fold up each rolled piece as if it were a letter, then roll again and repeat the process two more times. Once the dough has been rolled to your desired thickness, cut into noodles of any size and shape.
—
Maria Zizka is a Berkeley-born food writer, cookbook collaborator, and recipe developer. Most recently she co-authored the forthcoming Sqirl cookbook, Everything I Want to Eat, which will be published by Abrams in fall 2016. She is currently working with Elisabeth Prueitt and Chad Robertson of Tartine Bakery.
Save