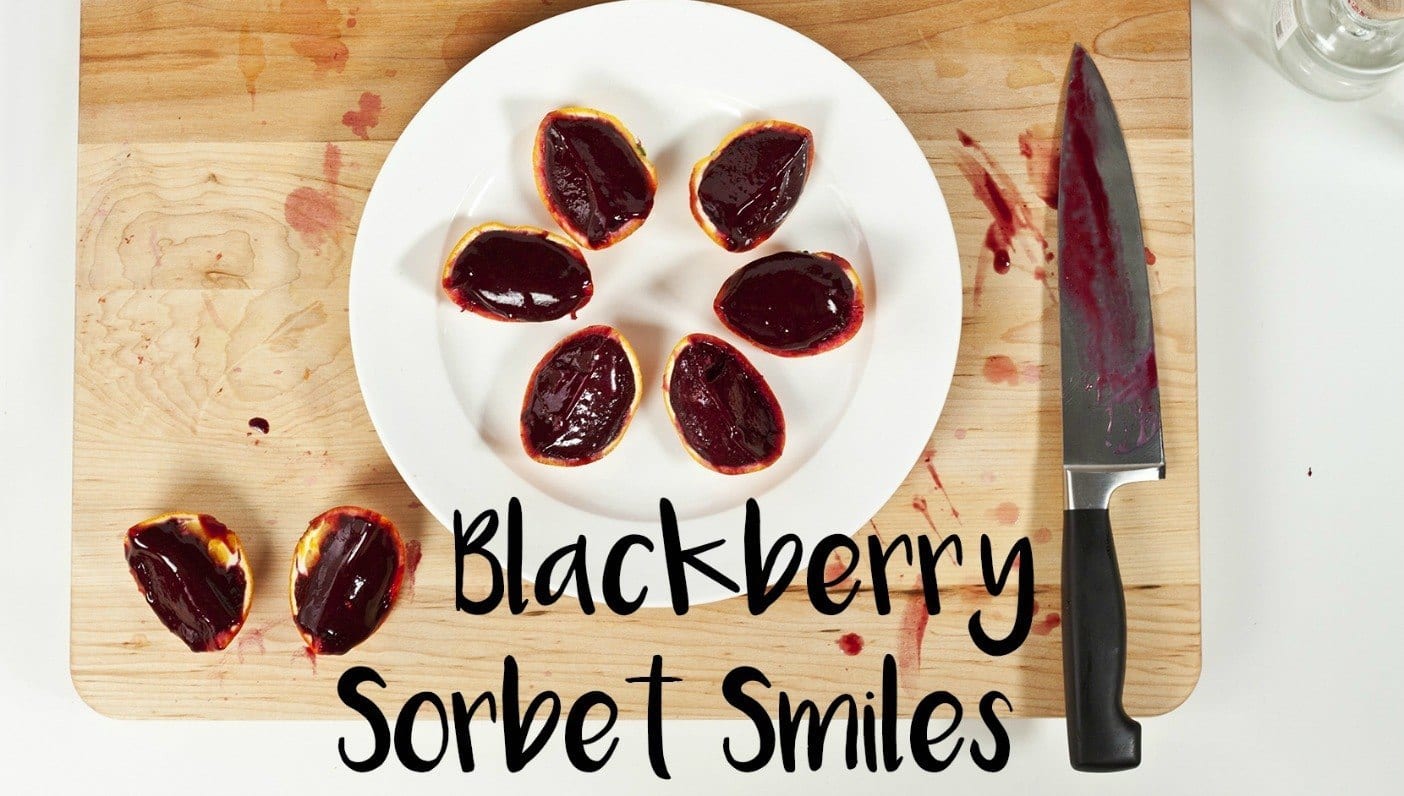 This recipe is part of a Wanderlust TV series, Play With Your Food.
---
Serves 6 – 8
1 pound blackberries
1 cup granulated sugar
Zest of 2 lemons
1–2 tablespoons gin (optional)
4 oranges with beautiful rinds
In the bowl of a food processor fitted with a metal blade, combine the blackberries, sugar, lemon zest, and gin. Blend until smooth, then strain through a fine-mesh sieve.
Pour into an ice cream machine. Churn according to the manufacturer's instructions.
Slice the oranges in half through their equators. Gently scoop out all the flesh (and save it for eating or juicing). Fill the emptied rinds with blackberry sorbet, smoothing the top surface. Freeze until solid, about 1 hour.
Using a long knife dipped in hot water, slice the orange halves into wedges. Serve straight away.
—
Maria Zizka is a Berkeley-born food writer, cookbook collaborator, and recipe developer. Most recently she co-authored the forthcoming Sqirl cookbook, Everything I Want to Eat, which will be published by Abrams in fall 2016. She is currently working with Elisabeth Prueitt and Chad Robertson of Tartine Bakery.
Save