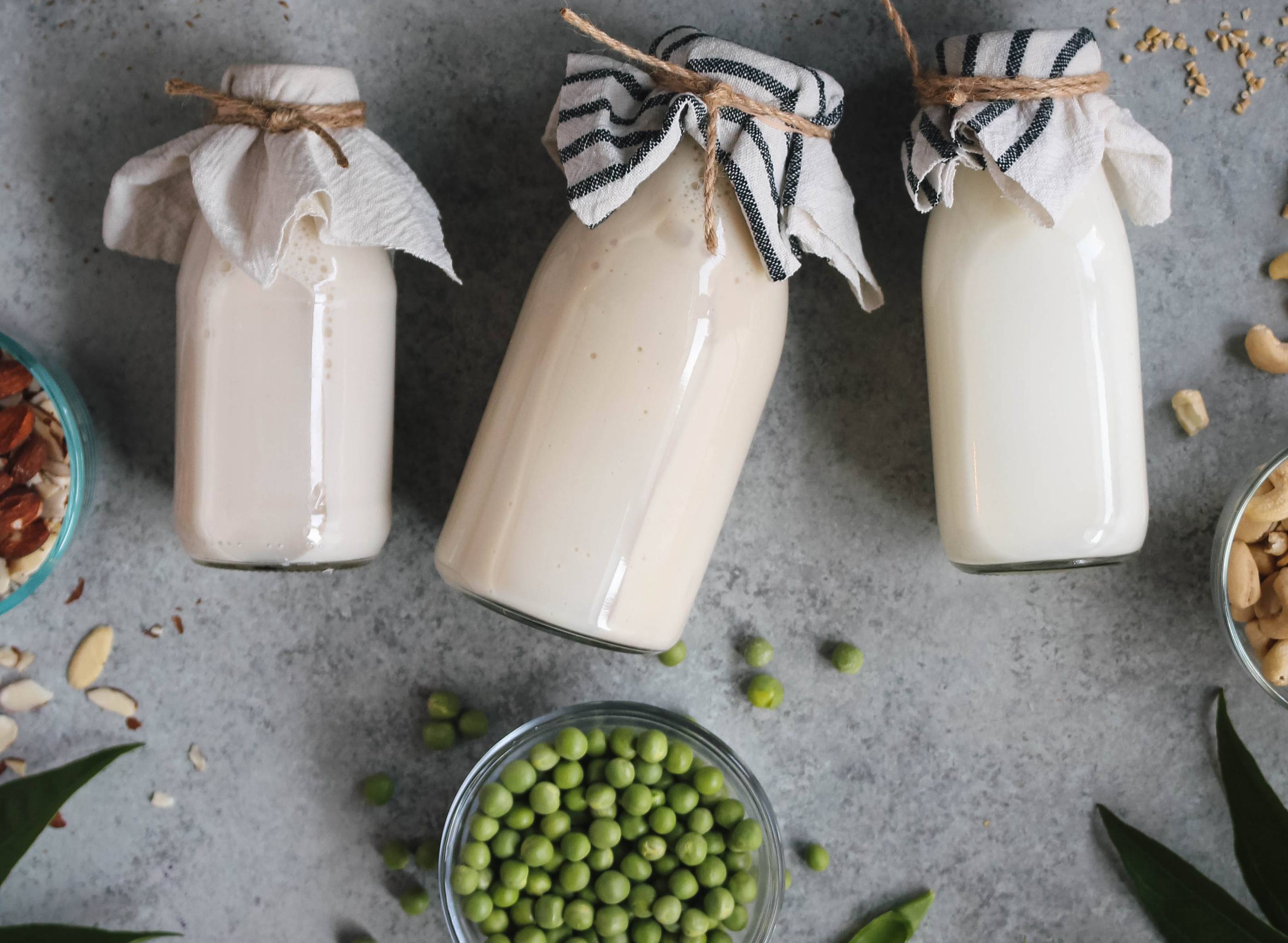 Photo courtesy of Lifeway Kefir
There's no shortage of reasons to replace or—at the very least—cut down on how much meat we consume. In August, the United Nations
released a report
that called out how a plant-based diet can help to curb climate change. Vegan yogis will tout the principle of ahimsa, the first
yama
outlined in Patanjali's
Yoga Sutras
. For those who morally or ethically support a plant-based lifestyle, getting enough protein is a concern. Nut milks are great for some, however, for those of us with nut allergies, the struggle is real. So how do we embrace a nut-free, plant-based diet? Enter: pea protein. Not only are peas a great solve for would-be vegans or vegetarians with nut allergies, they're also one of the more sustainable protein-rich crops. Don't let Mom's childhood request to eat all your peas bring up buried aversions—it's way more delicious than it may sound. To boot, you can get your pea protein in powder form to keep it super simple, even on the go. Our friends at Lifeway have
won awards
for their pea-based vegan line,
Plantiful
, and our taste-testers can corroborate the reason for their winning. So what's the skinny on these magic pods? Read on for our top 4 reasons peas—and especially Lifeway's
Plantiful
line—are our new go-to vegan protein.
It builds our bod.
Move over spinach—there's a new muscle-maker in town. Pea protein is considered a complete protein, because it's loaded with all nine of the essential amino acids. When measured up
against whey
, the gold standard of protein powders for folks looking to up their muscle ante, it weighs in with significantly less branched-chain amino acids (BCAAs), but is loaded with leucine, isoleucine, and valine, amino acids known to build muscle.
It keeps our heart healthy.
Heart disease is still the leading cause of death in the U.S. for both men and women. If that's not enough to scare you into keeping your blood flowing, we're not sure what will. Pea protein is also loaded with
arginine
, an amino acid known to promote heart health and a robust circulatory system. Not to hate on the gold standard here, but pea protein actually has three times as much arginine as whey. While we're talking blood, it's also good to note that pea protein is super rich in iron—70 percent of which is found in red blood cells. Pro-tip? Eat your pea protein with some vitamin C to increase iron absorption.
It makes our skin glow.
What's a bonus to feeling radiant from the inside out? Looking radiant while you're at it. Pea protein, like other derivatives from the legume family, is
rich in lysine
, another of the nine essential amino acids. Lysine is known to sup up the connective tissues that keep skin firm and supple, similar to collagen (another super buzzy powder right now!).
It's good for Mother Earth.
Compared to animal proteins, pea protein... there's really no comparison. The amount of water and land resources required to farm meat are astronomical. While other plant-based proteins, like nuts, are an improvement, it takes an entire gallon of water to grow one almond, just for example.
Peas
, on the other hand, not only require relatively little water, they also have soil regeneration properties by leaving the Earth rich in nitrogen and microbes that offer an added sustainable bonus. All to say, Mom was right when she encouraged us to eat our peas. With products like Lifeway's
Plantiful
pea protein, it makes it easy and delicious. And that's something anyone veg-curious can get behind. Ready to try it for yourself? Check out this colorful and yummy smoothie recipe. You've got nothing to lose but the nut milk :)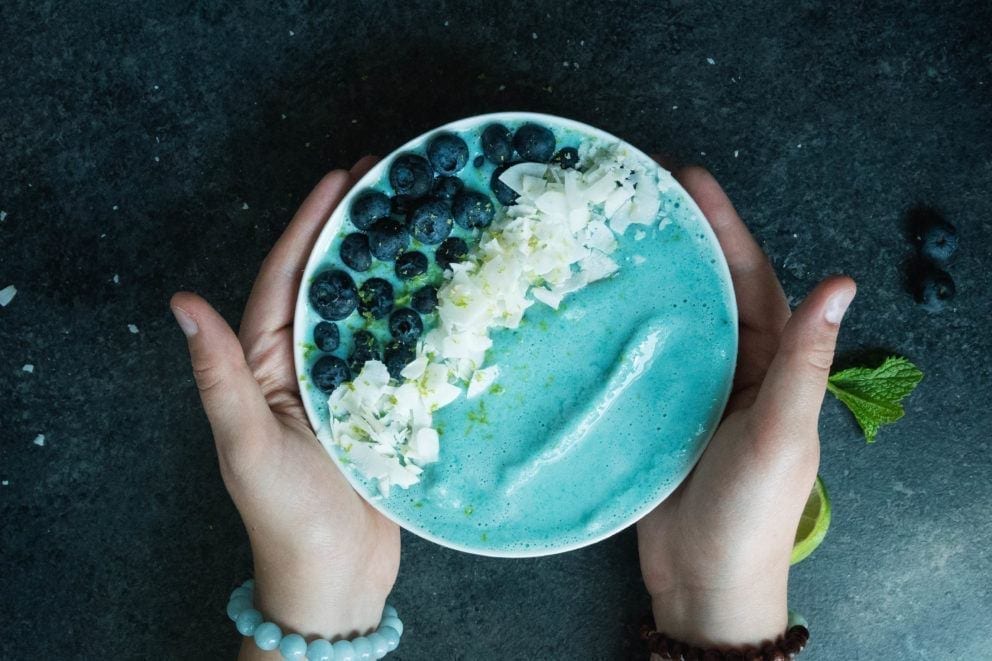 Ingredients
1/2 cup
Plantiful Tropical Fruit
1/2 tsp spirulina 1 tbsp lime juice 1 cup pineapple chunks, frozen 2 mint, large fresh leaves 2 cups honeydew chunks 1 cucumber, large Ice
Directions
Place all ingredients into a high-powered blender. Blend on high until smooth, or until desired consistency is reached.