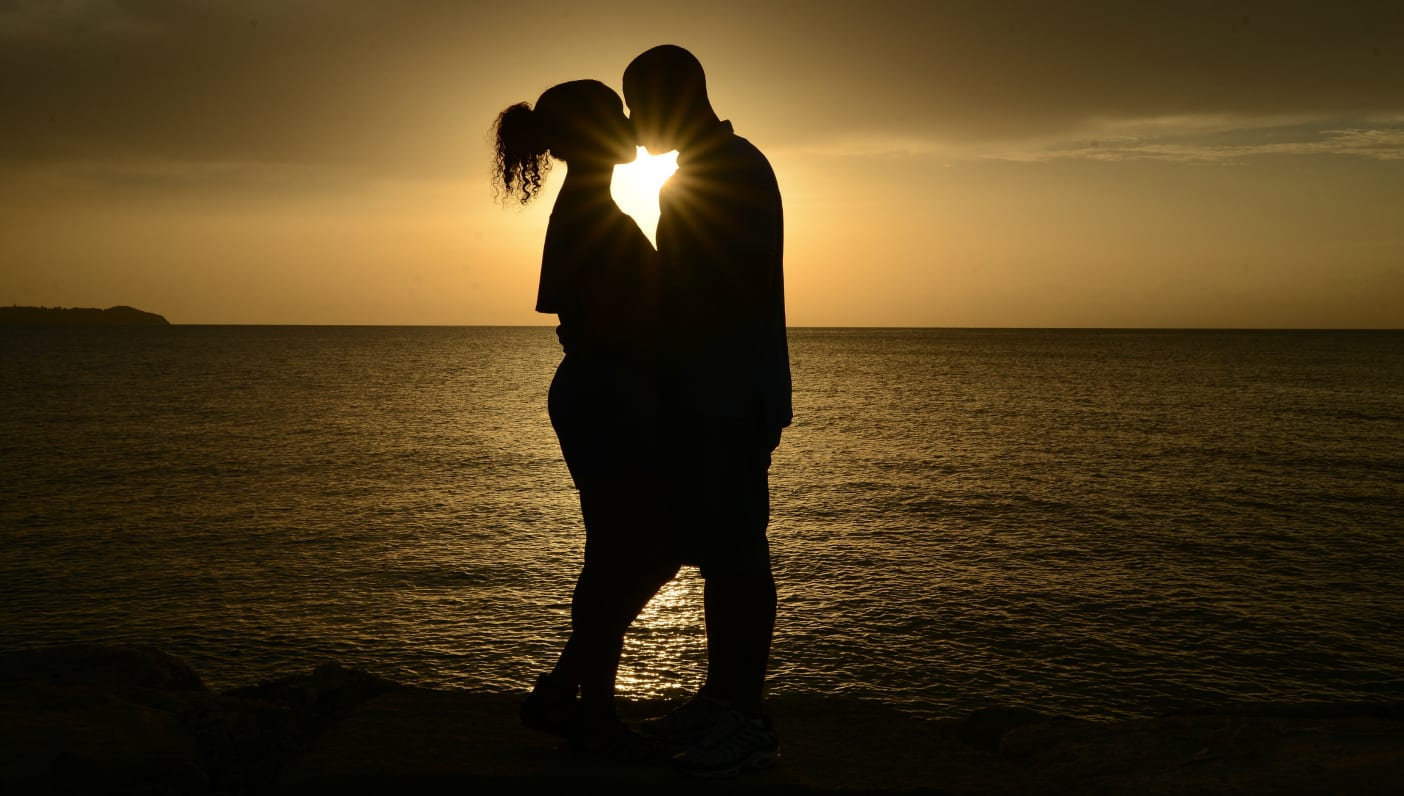 Photo by Tara Bazille
Sex is complicated. Even if your personal sex life is as vanilla as it gets, there's no denying that when it comes (pun intended) to matters of the heart and the groin, we're all a little Rocky Road. Of course, there are ways to mitigate this, mindfully, and bring some simplicity back into the bedroom. We sat down with sex therapist, author, and host of the long-running podcast, Sex with Emily, Dr. Emily Morse, and her assistant and equally brazen COO of Chick Flick Productions for some hot—and we do mean hot—tips. Grab your partner—or your rose quartz wand—and watch on.
Communication as Lubrication
We've all heard it, but when it comes to sex, the importance of establishing and encouraging empathetic lines of communication is paramount. This is two-fold: Not only is it important to give your sexual partner the space they need to express what they want and how they want it, it's also about prioritizing candid conversations about your sex life. The more often you do this, the more comfortable it gets. And the more fun you then have.
"Just know that it's OK to feel awkward," says Emily. "Everytime we try something new—even if it's just talking about sex (a lot of us don't even have sex education!)—it's best to do it when you're not in the bedroom. When you're having a sex conversation, be in a neutral situation to have a talk. No shame, no blame, just a talk." She suggests naming three things you both would like to try as a way to break the ice.
Mindful Masturbation
Self-love is certainly having a "moment" in the wellness community right now, and loving yourself sexually is no exception. (One needs to look only to the proliferation of aforementioned crystal love wands for proof!) And while there are certainly myriad personal benefits to a healthy masturbation practice, it's also the best way to learn what you like, in order to communicate that to your partner.
Emily says masturbation shouldn't be just a "hit it and quit it" exercise, and suggests employing all the senses when masturbating. "I like to light a candle, put on my favorite playlist, I make sure that I don't go right for the hotspots, but teasing myself and finding out what really feels good. We have a lot of untapped erogenous zones on our body."
Foreplay is a Requirement
We don't go straight into a PhD program from kindergarten, or complete a marathon after spending six months on the couch. Why then, in such an important area of life, do we tend to skip the participation? Foreplay, says Emily, needs to be considered a requirement in a healthy sex life. It's a non-negotiable negotiation that allows you and your partner to not only ensure you're on the same page, but that you're speaking the same language.
"When couples disregard foreplay… they can have sex, but they don't feel connected or intimate," says Emily. "There's a huge sexual sandbox, and when we go straight from foreplay to sex, it does a disservice to everybody. Couples who can kind of look at it like, 'Oh! Foreplay is sex; sex is foreplay,' they'll feel much more connected to each other."