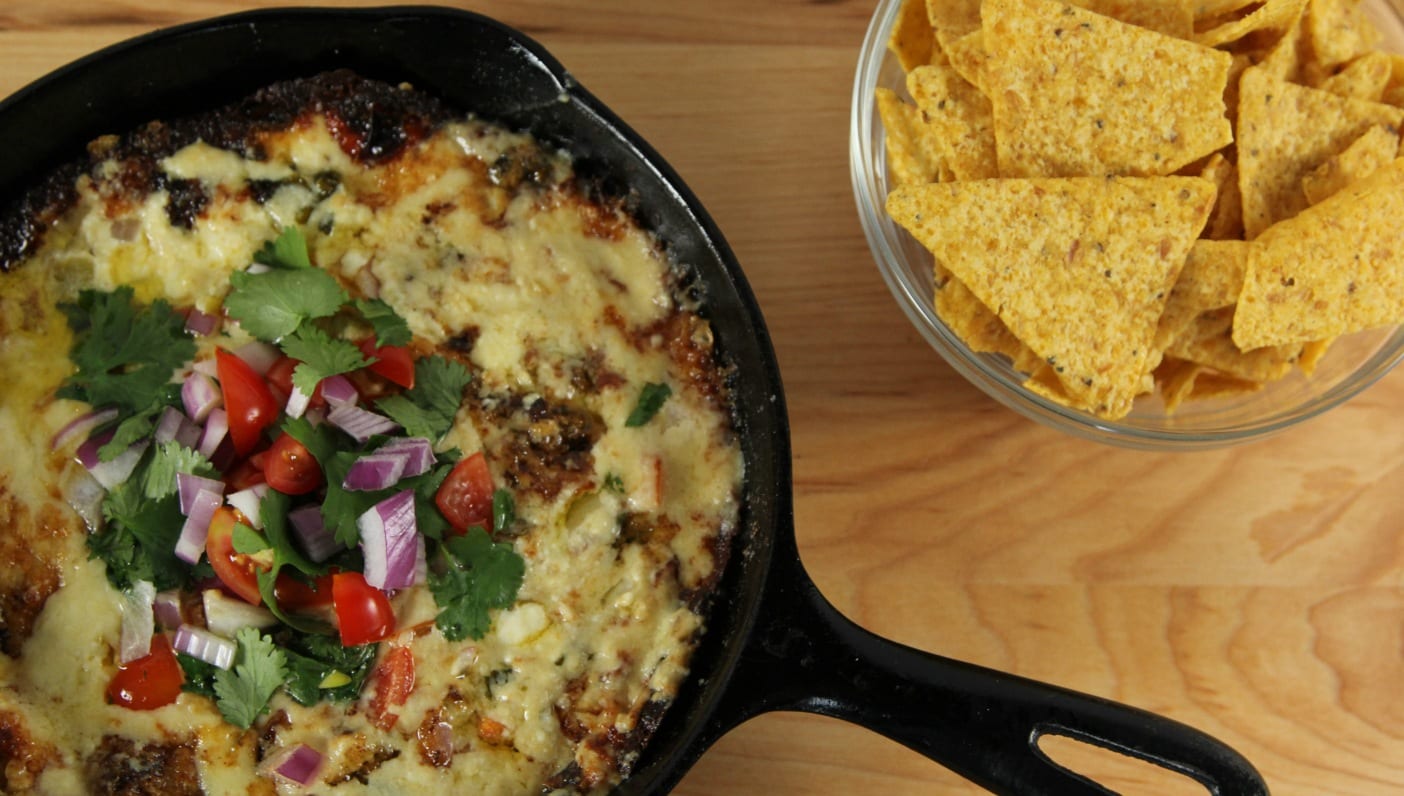 Food should be celebrated. And what better way to celebrate than with a little mindful indulgence? This season of our Play With Your Food video series, we're bringing you six ooey-gooey, crazy good recipes that will have your mouth watering. Up this week: Queso Dip, a delectable mix of cheese and toppings—guaranteed to cure any post-yoga craving. Sub vegan cheese for an even more mindful treat.
INGREDIENTS
2 cups organic pepper jack cheese
1 cup organic white cheddar
1/4 cup organic cherry tomatoes, halved
1/4 cup red onion, finely diced
4 1/2 oz canned organic green chiles, diced
1/4 cup organic cilantro, chopped
8 oz organic cream cheese
A couple pieces of tomato, cilantro, and red onion for garnish
DIRECTIONS
Preheat oven to 350 degrees. In a large bowl, combine pepperjack, white cheddar, cherry tomatoes, onion, green chiles, cilantro and cream cheese and mix until thoroughly incorporated.
Place queso mixture in a cast iron and bake for 30 minutes or until cheese is hot and bubbly. Remove from heat and enjoy immediately.
—
MacKenzie is an ex-Brooklynite currently living in Florida with a masters degree from Columbia University. She is the creator of GrilledCheeseSocial.com and functions as the executive chef at Black Dolphin Inn, the sandwich expert for about.com, and as a social media marketing manager for multiple foodie companies. She works in many aspects of the food industry including food styling + photography, social media content creation, recipe development + writing, catering, branding and media consultation.