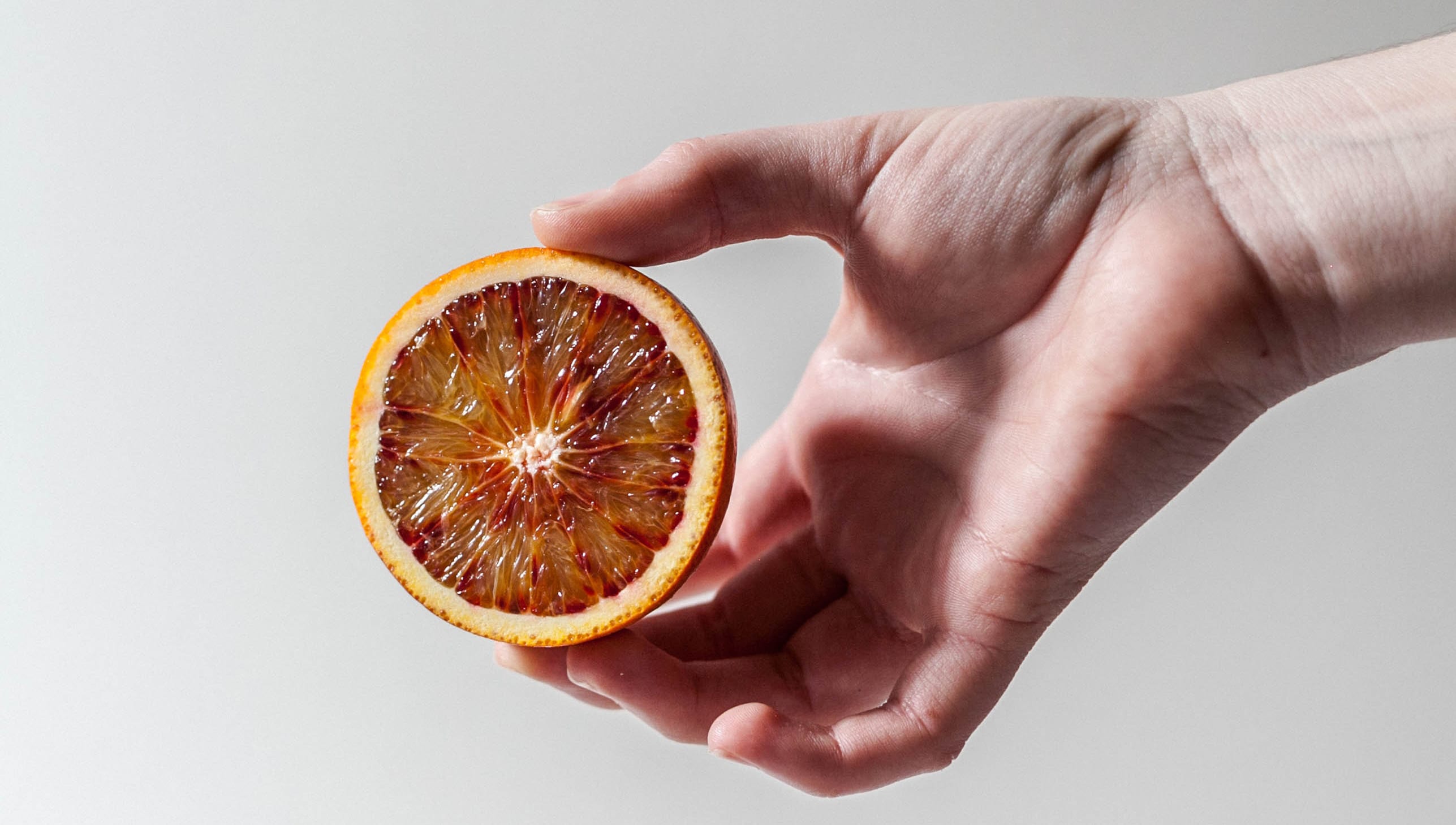 On the outside, blood oranges look like any other of their thick-skinned, citrus comrades. You might even walk right past them in the grocery store, never knowing that this stunning variety of fruit has a striking red flesh and berry-like sweetness inside. And even if you are a blood orange enthusiast, perhaps you're unaware of its rich history and myriad of health benefits. Don't worry—we've got you and your mimosas covered. 
Popular for centuries in Mediterranean areas like Italy, Spain and Malta, blood oranges are now being cultivated stateside in California, Texas, and Florida. Their peak season runs December through April. Nowadays, the fruit can be found in almost every country in the world. There are three main types: moro, sanguinello and tarocco, each with their own look and flavor. In the US markets, you're most likely to find moros—a popular crowd pleaser with a perfectly balanced sweet n' tart flavor.   
So what's the big deal with blood oranges? And why (aside from their breathtaking color) should you choose a blood orange over the other varieties available?  Though they share a number of health benefits, blood oranges have a few unique advantages that will have you reaching for a crate of them this winter.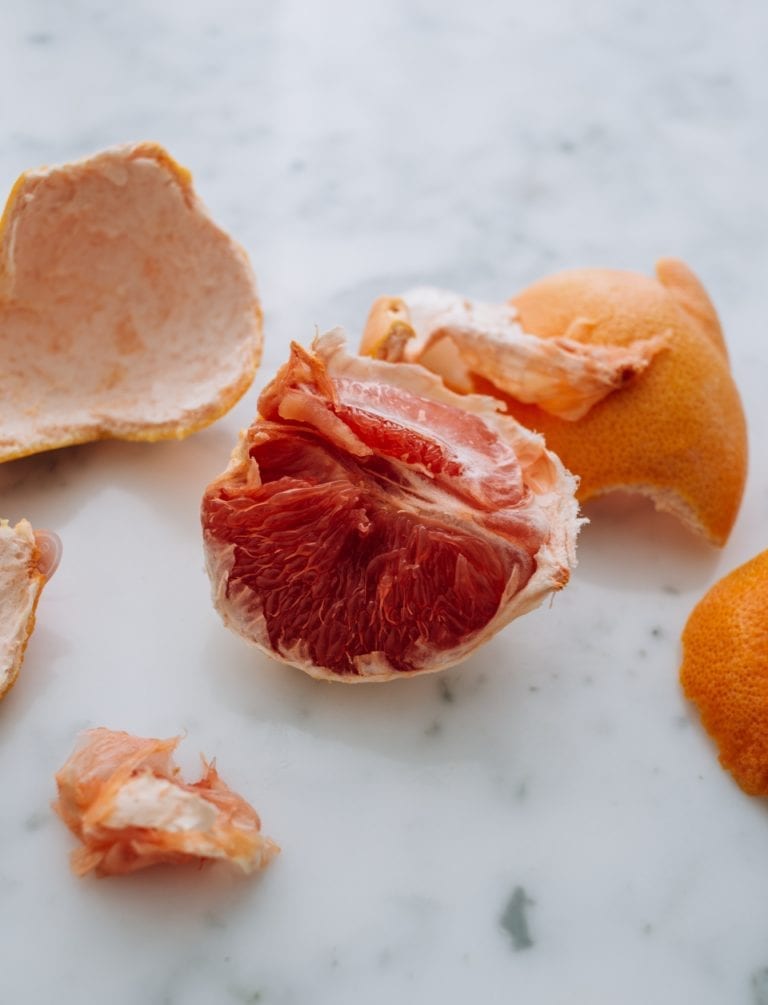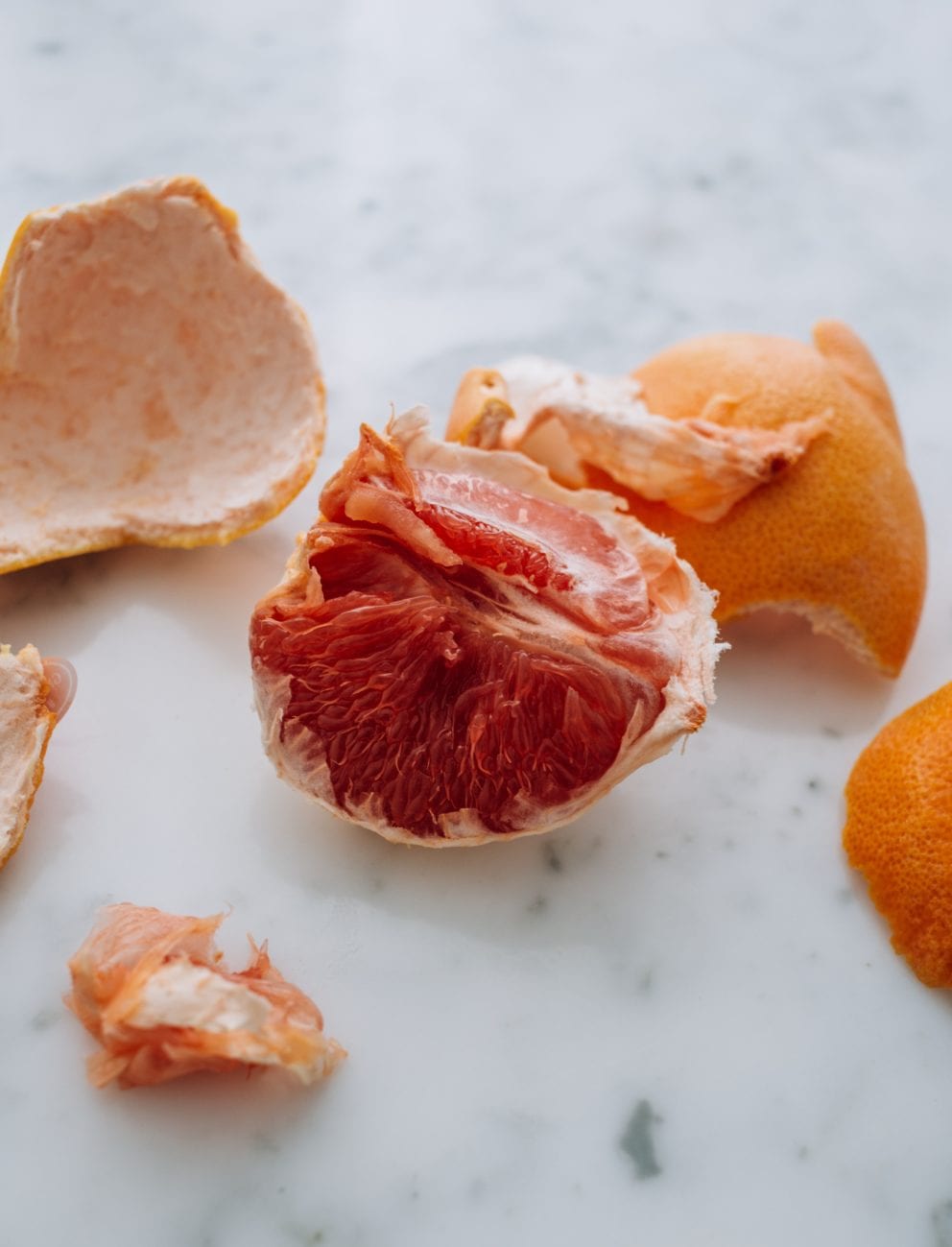 Excellent Source of Vitamin C
Vitamin C isn't produced by the body, so it's imperative that we include a healthy dose in our diets. While all types of oranges are rich in Vitamin C, the blood orange packs more punch with 130 percent of the recommended daily dose of vitamin C, not to mention also being a great source of fiber and potassium.
One great way to get your Vitamin C is with a daily supplement. Erin Palinski-Wade, a registered dietician, consultant to Swisse Wellness, certified diabetes educator, and best-selling author recommends adding a daily supplement to increase Vitamin C levels and support collagen formation.
"Factors such as stress, poor diet, and behaviors such as smoking can all reduce the circulating vitamin C levels in your body and therefore reduce your ability to produce collagen," Erin says. "Adding supplemental vitamin C daily can be an excellent way to help your body form collagen naturally."
"If you want to improve your skin, then consider adding Swisse Ultiboost Hair Skin Nails to your morning routine. The combination of vitamin C along with silica works together to assist in collagen formation and provide nutrients to support hair, skin and nails*. In addition, the blood orange extract gives the liquid a refreshing, tart flavor while adding in additional antioxidants*. Just two teaspoons per day is all you need. You can enjoy it alone or added into a smoothie or even on top of your favorite yogurt," says Wade.
Solid Source of Fiber
Blood oranges contain 3 grams of fiber per medium sized orange—which is a whopping 12 percent of your daily recommended intake. While fiber is best known for its ability to normalize and maintain healthy bowel movements, it also helps control blood sugar levels and lower cholesterol levels. Oranges are particularly high in soluble fiber, which decreases the rate at which sugar is absorbed in the body. As a result, you'll experience more stable blood sugar levels.
Furthermore, high-fiber foods tend to be more filling than low-fiber foods, helping to maintain healthy weight by keeping you fuller longer. (FYI, orange juice retains only some of the fiber content, but you'll lose most of the insoluble fiber. Opt for the whole orange to receive maximum benefits!)
The Anthocyanin Difference
Anthocyanins are what really sets blood oranges apart from navel oranges. Anthocyanin is an antioxidant and responsible for the orange's flesh color, which can range from dark pink or maroon to dark blood red. Similar to Vitamin C, anthocyanins protect cells from potential free radical damage.
If you're sold on blood oranges and looking for a few ways to integrate this super fruit into your meals, read on. We've got some of the tastiest, trendiest ways to make this gorgeous superfood a regular household staple. 
How to Enjoy Blood Oranges
Add to a salad dressing. Make an easy vinaigrette by whisking Dijon mustard, honey, olive oil and the juice of one blood orange together.
Toss on salads. Fresh greens, slices of blood orange, roasted beets, and a sprinkle of goat cheese make for a healthy and delicious lunch or side for dinner.
Roast them. Bake a peeled and sliced blood orange in the oven for 15 minutes (flesh side up) at 400 degrees F. Add it to a bowl of cooked oatmeal for a hearty breakfast that's almost too beautiful to consume. 
Substitute. Elevate any recipe by substituting blood oranges for regular navels.
How do you enjoy your blood oranges?
---
*These statements have not been evaluated by the Food and Drug Administration. This product is not intended to diagnose, treat, cure, or prevent any disease.
More than a multivitamin, the Swisse Ultivite contains vitamins, minerals, plus unique herbs and phytonutrients to support optimal health.  Backed by science and rooted in Australian heritage, these premium and comprehensive formulas assist in energy production and provide support for a stressful life. To feel your best, make Swisse a regular part of your daily wellness routine.