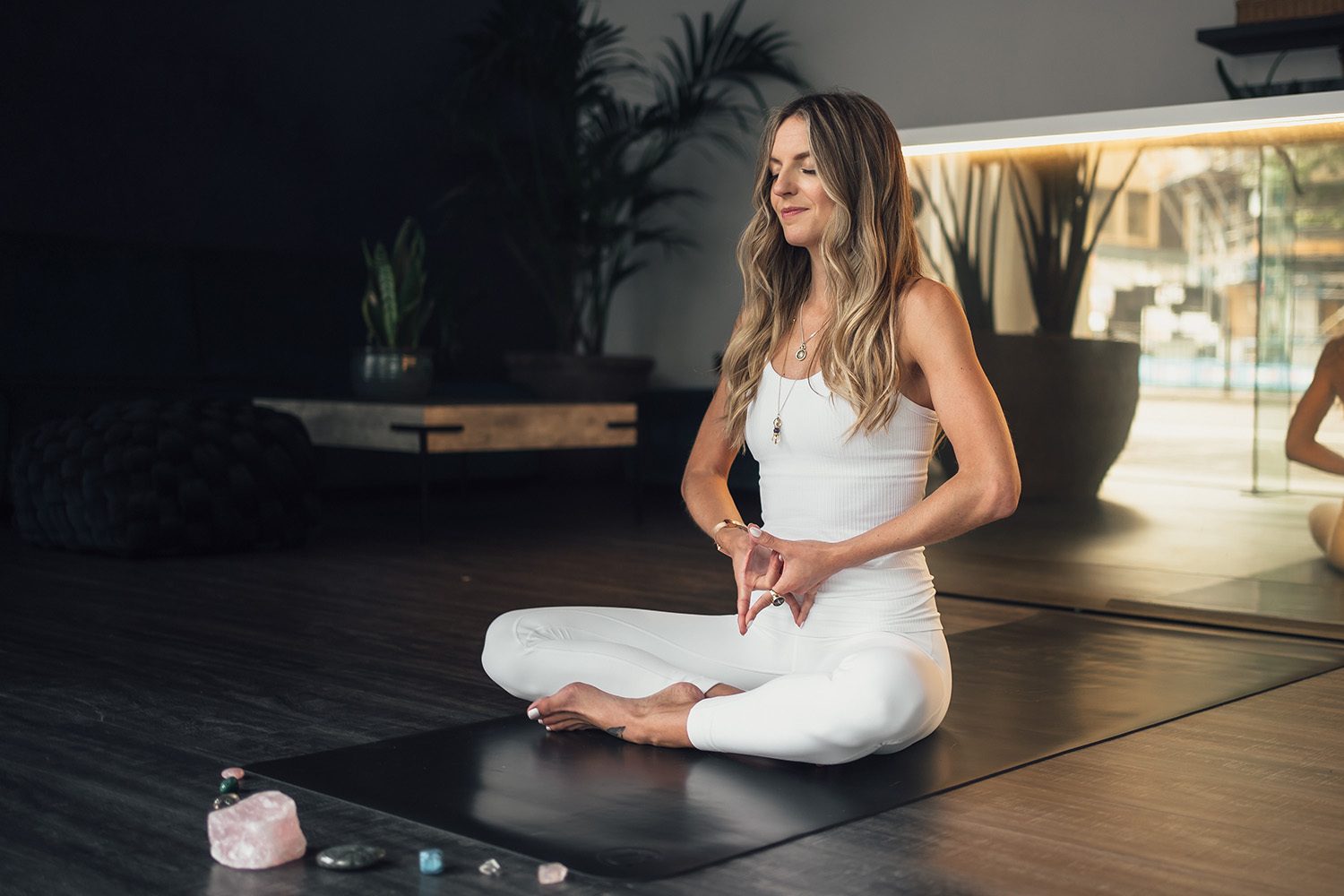 Come and sit every Thursday at 7.30PM UK on Wanderlust TV as Maude takes over the LIVE studio to guide you through an Explorative Meditation class.
Maude Hirst is the founder of the company EnergyRise: on a mission to find a unique path into mindfulness for everyone. Her passion is to empower people by lovingly connecting them to their unique expression of who they truly are.
With a background in yoga, meditation, intuitive movement meditation and Theta Healing, she believes that introducing a daily mindfulness practice into your life can bring a life changing calm, clarity and direction to your external world.
---
How did Meditation enter your life? Was it love from the first sight?
I saw a family friend meditate when I was a child and was fascinated but never quite understood how I could sit still for any substantial amount of time, so parked that interest until much later when I started practicing yoga. I would feel in those few moments of Savasana at the end of each class, such a deep sense of calm and that peace would stay with me for hours after. I wanted to explore more. So yes I would say it was love at first sight, it just took me a while to fully commit to the relationship.
Your background is in acting and it's known to almost everybody that the movie industry is a stressful environment. Would you say that it was one of the motivations to pursue Mindfulness and Meditation training?
Yes absolutely. For me, the acting industry was a place where I could hide behind scripts and characters and never really have to be myself. It was also a life of so many ups and downs and lots of uncertainty, so I think I was searching for something that could bring inner stability and space to discover myself. And meditation has definitely brought that and more.
What is the intention you carry as you share these sessions online? What essence are you hoping is transmitted through the practice that goes beyond just watching someone on a screen?
My intention is to connect people back to themselves. To help switch your attention away from the external world and the over-thinking mind and into a place of inner awareness and peace. I believe that once we have inner awareness of who we are and how we feel, it empowers us to create the life we want to live.
As you're a teacher, you're also a student. How does your personal learning journey continues as you step on the mat learning as opposed to teaching?
I believe we are always students in this game called life. Meditation is called a practice for a reason, it's an ever-evolving practice. Every time I go into meditation it is a new experience, an opportunity to understand myself and connect on a deeper level. I recently did a 10-day silent meditation retreat, meditating for 10 hours a day and I am amazed at the depths and wisdom that can arise within us from just sitting in stillness. I am always looking for new ways to evolve my practice, myself and my teaching so I think it is so important to always remain a curious student.
What would be the one piece of advice you could give to the Wanderlust TV streamers to deepen the connection with a teacher and themselves during the online practice?
Consistency is key. Meditation is simply a practice in shifting your awareness away from the external world and into your internal world. The more you commit to the practice, the deeper your experience and connection will be both to yourself and the world around you. After a while meditation becomes like a comforting massage. Don't think of it as another chore to add to your life, think of it as a healthy new habit.