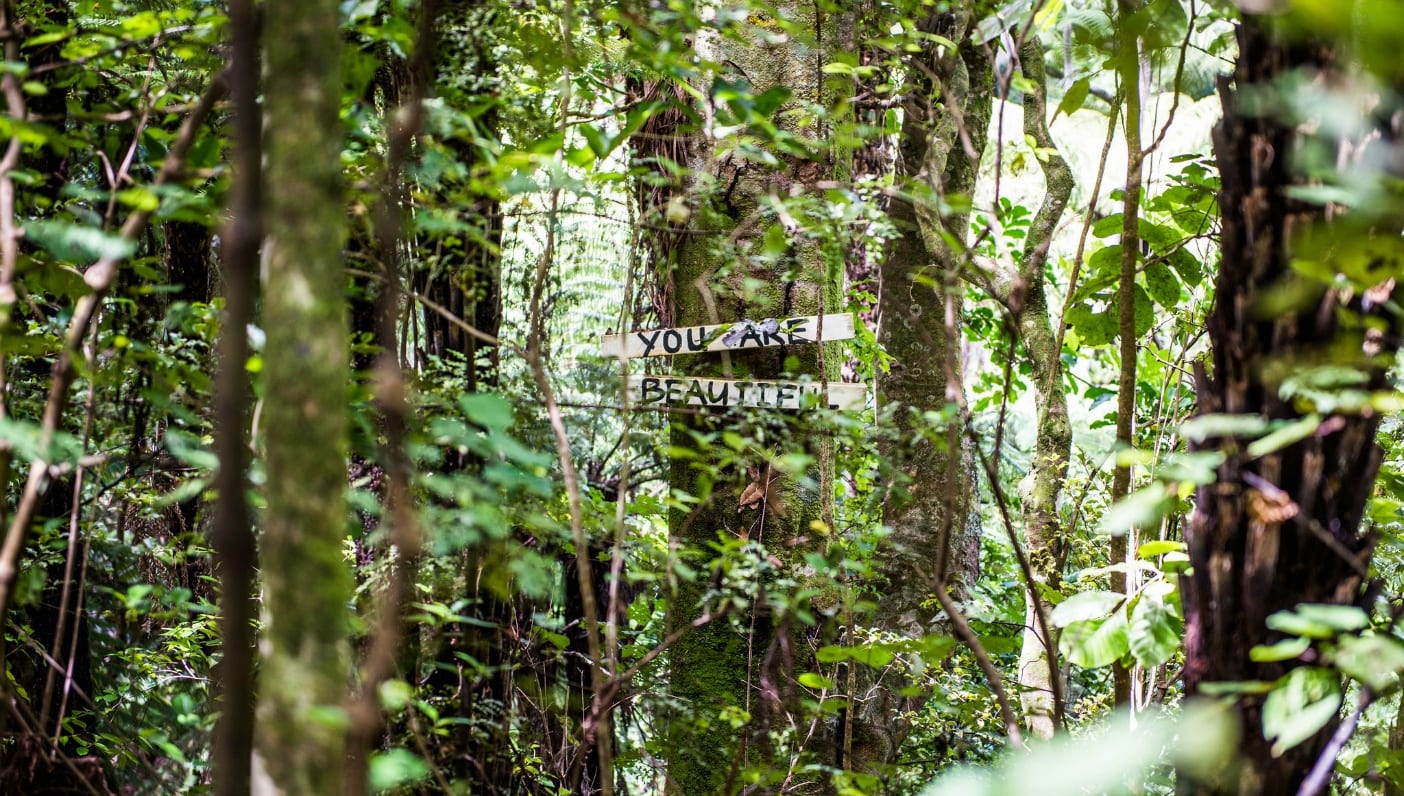 Merchandise produced with partners committed to sustainability is one commitment Wanderlust has made in our journey to becoming a B Corp. The spring/summer 2018 adidas x Wanderlust co-branded line, for example, was developed with Parley for the Oceans, an initiative whose intent it is to bring awareness to the plastic problem in our oceans. Select pieces in the line were developed using Parley Ocean Plastic™  fabric, recovered from the deep blue.
---
Though written before 400 CE, there's modern practical application to Patanjali's Yoga Sutras—even in unexpected ways. Brahmacharya, for example, reminds us of the power of saying no; Tapas helps us stay motivated even when work is tough. But when it comes to aspects of modern life like capitalism, the wisdom and principles touted by Patanjali can seem incongruous at best. Not so. Enter: Aparigraha, the Yama that encourages us toward the principle of non-grasping.
Non-grasping, in this context, doesn't necessarily mean to not own things. Instead, we can think of it as direction to carefully consider how we relate to the material world. It's about foregoing greed and living principedly, down to your every purchase; about choosing possessions that truly mean something to you (Kondo method, anyone?)
For businesses, it can mean operating from a place of conscious decision-making, weighing choices to consider the greater good with as much importance as the bottom line.
Conscious Capitalism—The B Corp Movement
As it turns out, there are more than 2,200 businesses that have officially committed to this concept by becoming a Certified B Corporation. To become a B Corp, a company must submit to a rigorous examination of social and environmental performance, ethics, accountability, and transparency. The company must, in essence, prove that it is operating from a place of Aparigraha.
What better candidate to submit to the process than one whose mission it is to help others find their true north? Becoming a Certified B Corp has been a goal of Wanderlust's co-founder and CEO, Sean Hoess, since the inception of the company. When establishing the mission of Wanderlust, it was clear that producing incredible events wasn't enough. The founders wanted it to be a force for positive social change, community-building, and individual transformation.
This year, that dream became reality.
"It has been so gratifying to see such a large community grow around the pillars of mindful living—yoga, the arts, personal spirituality, environmentalism, and conscious consumerism—and to know that Wanderlust is becoming a central gathering point for this community," says Hoess. These pillars, when considered capitalistically, all ladder up to the concept of Aparigraha: Practicing non-grasping of personal attainment; instead implementing policies and actions that ladder up to the greater good.
What Mindful Policies Look Like
Environmental considerations have been an integral part of Wanderlust events since Day 1, and with the certification, will continue to be the fulcrum from which mindful experiences pivot. All of Wanderlust events (both festivals and 108s) have composting and recycling. When attendees purchase a festival ticket, they can choose to donate to offset their carbon footprint—a donation which Wanderlust matches. This year, we're rolling out a "Wander Without Waste" initiative, which means no plastic silverware or water bottles on-site. Both attendees and talent will be encouraged to bring their own refillable containers.
But becoming a B Corp is more than environmentalism alone. It's also about the way companies engage with their employees and their patrons. The certification, says Hoess, provides accountability and transparency into key pillars of Wanderlust's mission. As such, a slew of new policies have been implemented, as well as benefit programs that mindfully align. These, of course, were among company facets analyzed during the exacting certification process.
While Hoess says Wanderlust is thrilled to be joining the ranks of other mindful B Corps changing the world, he acknowledges that this is just the beginning. "The assessment process has taught us where we can grow and improve as an organization," he says, "looking at sustainability, governance, supporting our employees, and community we serve."
That community, notes Andy Fyfe, Senior Growth officer at B Lab, can now take the same pride that it does by participating in mindful events that it does when interacting with Wanderlust as a whole. "Those who go to Wanderlust's events around the world know its commitment to reducing its environmental footprint and fostering a healthy community around personal wellness," he says. "By certifying as a B Corp, the Wanderlust community can translate that same pride they take in the events, to Wanderlust as a company using business as a force for good."
—
Lisette Cheresson is a writer, storyteller, yoga teacher, and adventuress who is an avid vagabond, homechef, dirt-collector, and dreamer. When she's not attempting to create pretty sentences or reading pretty sentences other people have created, it's a safe bet that she's either hopping a plane, dancing, cooking, or hiking. She received her Level II Reiki Attunement and attended a 4-day intensive discourse with the Dalai Lama in India, and received her RYT200 in Brooklyn. She is currently the Director of Content at Wanderlust Festival.