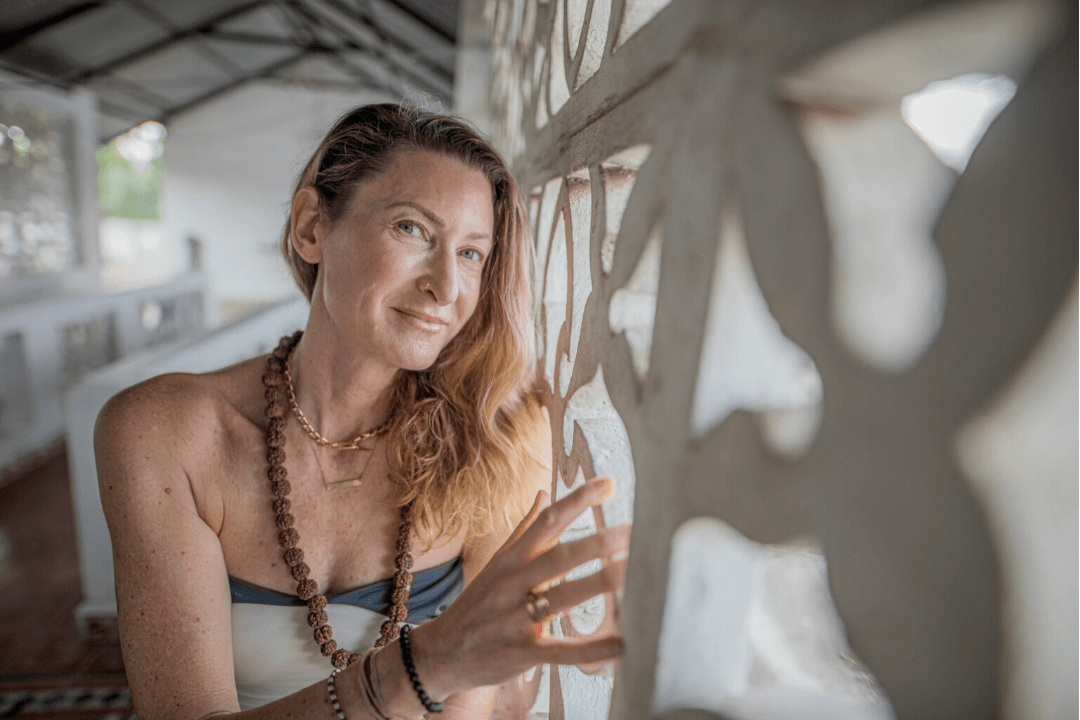 As the world grapples with the shift toward social isolation, managing pandemic-related stress, and an uncertain future, we at Wanderlust know that our greatest strengths are the wisdom of our leaders and the power of community.
We have reached out to the lighthouses in our teaching community to share some succinct, actionable insights with our community, as well as to call on us to be bold and envision how this shift can create a better world. Because extraordinary times call for extraordinary leadership. 
---
COPING IN THE PRESENT
Leaning into the unknown, into incredible uncertainty, is what we are all being asked to do right now. I'm no different. However, with the ground of yoga and its potent teachings below my feet and within me, I am able to steady myself in the face of the great mystery of life.
In this clear example of impermanence and the suffering that comes from expectations, I'm doubling-down in my practices to support my nervous system; sustain the clarity to discern nutrients from waste in all I do; and observe my relationship to the practice of surrender—again and again.
My current musts:
Morning ritual: 9 surya namaskar, morning form practice (which you can find on my website), neti pot, nasya oil (both nostrils, ears), tongue-scraping, dry brushing / abhyanga, warm lemon/ginger/turmeric water (doctorblossom website or other Ayurvedic doctor for dinacharya practices)
Look into my children's eyes, listen to them with full attention
 Nature, nature, nature. Get out into it as often as possible—preferably with my children.
Reading. Yes, back to the old dharma books… somehow the teachings in them are more relevant than ever. Currently it's Pema Chodron's When Things Fall Apart.
Set aside time daily for unscripted, spontaneous creative time. This might mean my 13-year-old daughter is teaching me the latest TikTok dance.
Chunks of time for no phone/news/screen time for my sanity
ANSWERING THE CALL
The natural world has been pleading for decades for us to slow down, take less, consume less, listen to the earth's rhythms and all the creatures we share this planet with. Get in rhythm with them.
During this time we have the opportunity to take stock, look closely at how we can direct our lives to a more grounded, inspired, creative force that is integrated with the natural world. We will all thrive if we allow those things that drain us, waste our energy, and take more from the planet than needed to fall away.
So it's a grand vision that maybe—just maybe—this experience will remind us that we are all interwoven, interconnected, a part of the same tapestry. And from here on out, we will vote, speak up, and activate to protect all living systems.
I also hope that in the absence of being able to come together we may emerge with a clearer vision of the immense power of community and the strength of togetherness. And with that new vision, we'll spend less time tearing down and negating others, and more time creating a home for all being/s.
• lokah samastah sukhino bhavantu •
---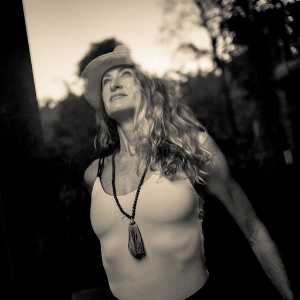 As a global yoga warrior and servant to the breath, Janet Stone is a student of this heart journey. She is based in San Francisco and lends a wealth of knowledge and yoga experience to create a unique, vigorous approach to vinyasa yoga.
Janet's studentship began at 17 under the meditation teachings of Prem Rawat. His reverence for simplicity and finding joy in the rise and fall of life live on in her practice and teaching today. In 1996, she traveled to India, the birthplace of her grandfather, and became dedicated to the path of yoga. Janet blends the alchemy of her own practice with decades of studentship. She aspires not to teach but to allow the practice to emanate from her, letting awareness blend with movement and breath. Based in Bali and San Francisco, she leads immersions, retreats, workshops and more.