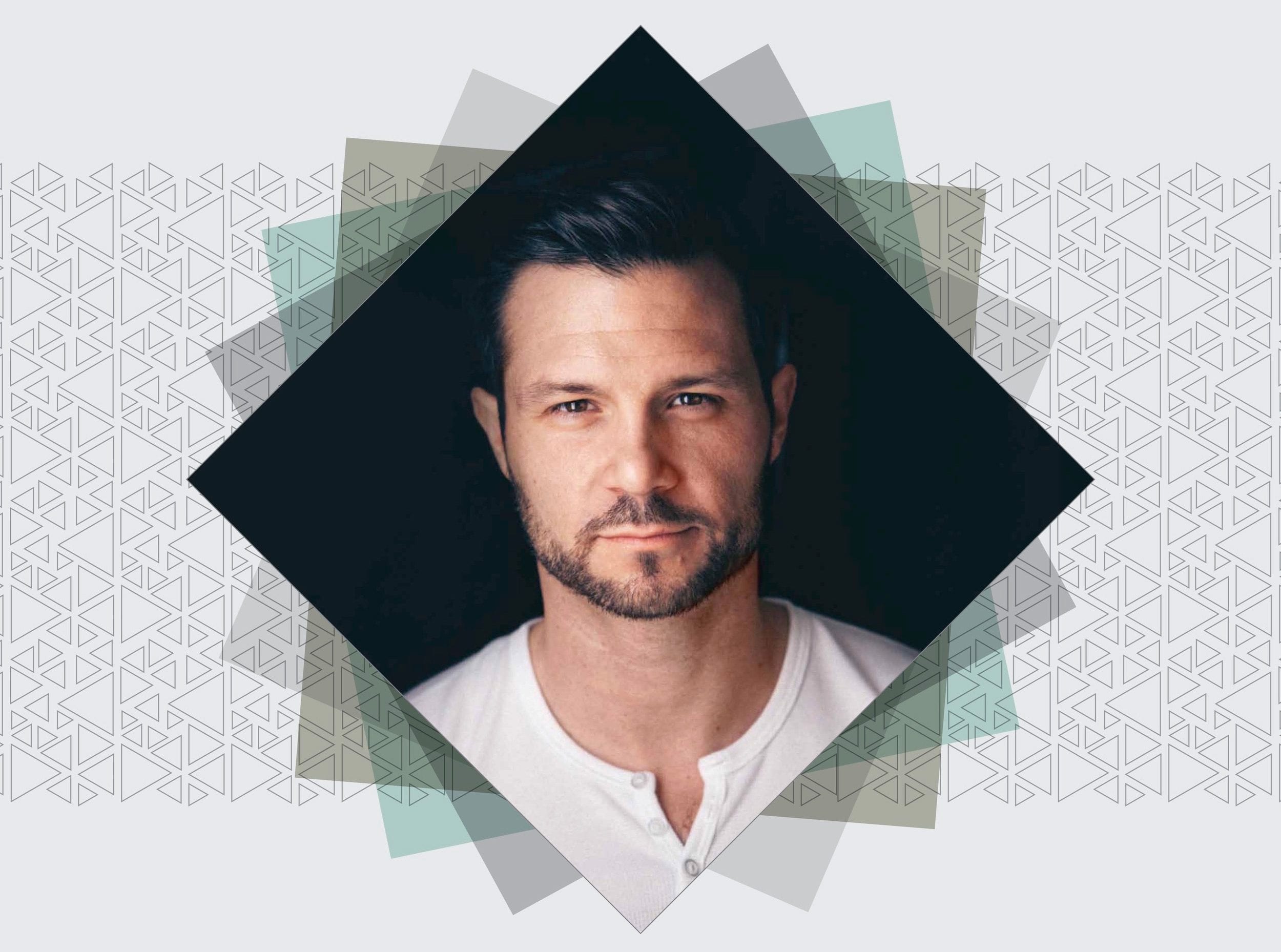 Join us March 4 at Wanderlust Hollywood for the Reimagine Your Truth Workshop with IN-Q. General Admission as well as VIP tickets are available for purchase.
---
"If you're not inspired by life, you're not paying attention."
This is how the poet IN-Q answered my question about the inspiration behind his spoken word. After only two minutes of conversation, it was obvious what sets IN-Q apart from other artists, and why he is rising in popularity at this tumultuous cultural moment. The National Poetry Slam champion and award-winning songwriter uses his voice to catalyze change and evoke connection in everyone who listens or watches his dynamic performances.
Since he was 13, IN-Q, whose given name is Adam, has been creating art. From hip hop to non-rhyming poetry, writing and self-expression have always fascinated him. IN-Q stands for In Question and comes from a nickname given to him in high school by a friend who observed that Adam relentlessly questioned everything. This practice of investigating the world around him became an intentional life philosophy. It is what threads together each of his poems. His poetry dives deep into the human experience and explores, among many other themes, what it means to be alive, our definitions of success, and the lenses through which we look at the world.
Wanderlust Hollywood is excited to host IN-Q for a day of self-care and self-expression. Reimagine Your Truth promises to be a transformational day, one that uses storytelling and poetry as a means for guests to connect to their current of creativity, which, according to IN-Q is innate in us all. Guests of the day-long experience will be led through a meditation by Light Watkins, an Omnibreath session with Rabia Hayek, a yoga class, and conversation with acclaimed motivational speaker Sean Stephenson. The intention of this powerful day is to use the combination of movement, inquiry, and expression as a means of shifting perspective and connecting to an optimal creative self.
In the modern moment, we are experiencing pain, hardship, and fear circling around us. What we need more of is connection and inspiration, more people who share IN-Q's perspective. IN-Q considers himself a "realistic optimist." He looks at the world around him, takes in what is going on, and then ask the most important question: how can I be of service to my community, the people I love, and the world? He advises that if we are feeling stuck or overwhelmed by our reality, we should shift focus to transforming ourselves and the people around us. IN-Q calls on each of us to be "the great hero" in this tale, no matter how seemingly dark it might become. The space to shift perspective, tap into creativity, and gain clarity on how we can support those around us are some of what guests will find at the Reimagine Your Truth immersion.
IN-Q stands in his authenticity and radiates inclusion through each word he musically strings together. During our conversation, IN-Q paused to reflect on the magic of his current environment, an airport terminal. "Kids are the true artists," he says over the phone as he watched a group of them run around. "They don't hold anything back and they aren't afraid to be themselves."
Clearly, IN-Q does not only perform his art, his life is an art form. Experience his infectious warmth, spirit, and inimitable creativity and step in to a transformative day that will ignite your spirit like never before.
—
Erin Ward is a freelance writer, yoga teacher, and navigator at Wanderlust Hollywood.