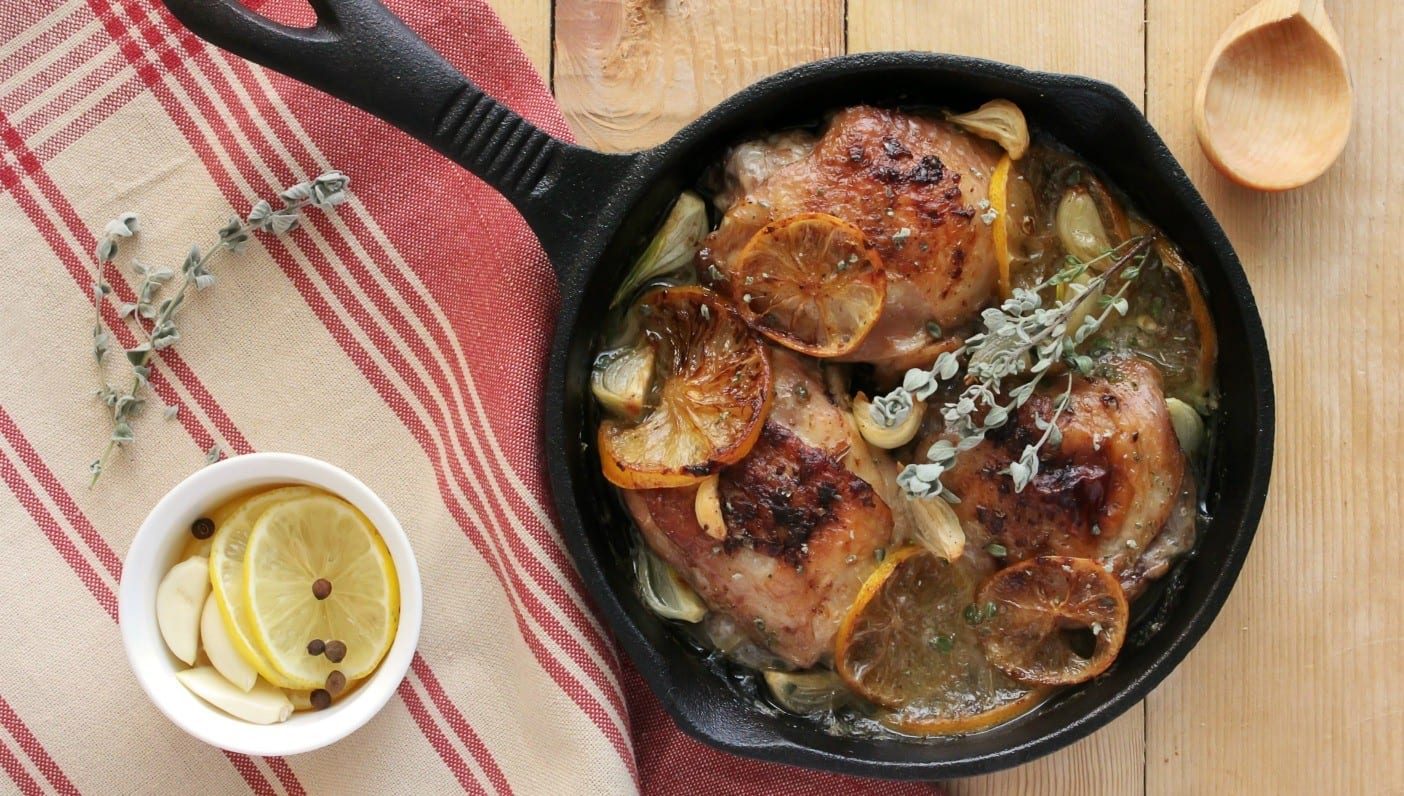 For more delicious recipes, visit Play With Your Food and From The Wanderlust Kitchen, located on Wanderlust TV. 
---
Chicken soup has long been praised for its healing properties. 
That being said, it's not often that all of us have the time or energy to spend an afternoon prepping a big pot of hot soup. Luckily, there are many recipes that provide the comforting, nutritional benefits of chicken soup, some of which you can pull together in no time at all.
We bring a new series of recipes inspired by the Wanderlust Kitchen, featuring seasonal, soothing, and homemade classics. These recipes are designed to feature ingredients that are fresh and available, and simple enough for you to incorporate into your everyday arsenal of good, healthy meals.
As we navigate our way into spring, we tend to encounter dramatic shifts in weather, leading to that pesky, spur-of-the-moment cold. To help keep your immune system alive and kicking, we suggest this Lemon and Ginger Chicken. Ginger is so beneficial for healthy digestion, is a natural anti-inflammatory, and helps to reduce infection in the body. The turmeric in this chicken is also powerful in fighting inflammation. You'll get cleansing benefits from the lemon, cayenne, and parsley, as well as lots of protein from the chicken itself. Make a big batch—chicken thighs reheat well and stays quite juicy. Let it nourish you all week long.
Bonus tip: Serve it up with fresh homemade pasta or cauliflower rice and sliced avocado for added perfection.
---
Immune Boosting Lemon and Ginger Chicken
Serves 2
INGREDIENTS 
4 bone-in, skin-on organic chicken thighs
6 cloves of garlic, minced
2-in piece of ginger, minced
1/3 cup parsley, chopped
Juice of 1 and 1/2 lemons
1/2 tsp cayenne
1 tsp turmeric
1/3 cup sesame oil
1/3 cup tamari
2 tsp sesame seeds
2 tbsp green onions*
6 thinly sliced lemon slices*
*For garnish, optional
INSTRUCTIONS
In a baking dish, combine all ingredients except onions and chicken. Stir well to combine.
Add chicken to dish, and cover evenly with sauce. Top with thin lemon slices for aesthetic, if desire. Cover and refrigerate for 2-4 hours.
Preheat oven to 375 degrees. Cook chicken thighs, skin side down, for about 20 minutes.
Increase temperature to 425 degrees. Flip the thighs over and cook for 15-20 minutes more, until your meat thermometer reads at 155.
Turn on the broiler, and let the chicken skin crisp up a bit for about 3 minutes (thermometer should read 165 – 175).
Want more food from Wanderlust? Tickets are on sale for our six-series Find Your True Fork dinner. Buy your tickets today. 
—

Michaela is a certified holistic health + lifestyle coach through the Institute of Integrative Nutrition, and a registered yoga teacher. She lives in Los Angeles, CA, where she works as a part of Wanderlust Media. In addition to her dedicated yoga practice, Michaela loves music, travel, cooking + eating healthy food (of course), and spending time with her family and friends.