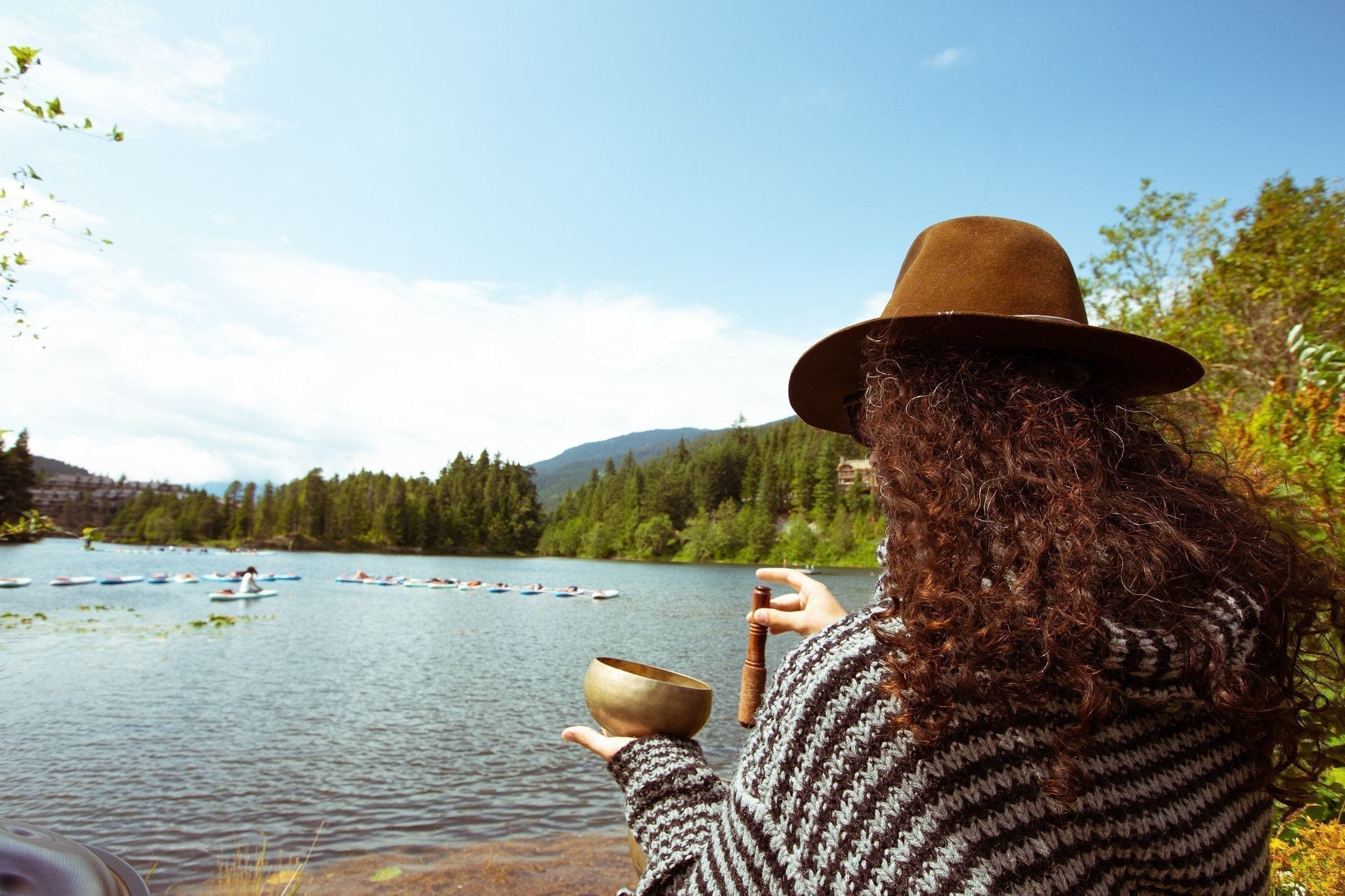 One of my most favorite summer things to attend is the Wanderlust 4 day-festival. Why? The list is endless. Not only is it held in some of the world's most beautiful locales, you have the opportunity to learn from some of the best wellness practitioners, meditation guides, and yoga instructors in the world who come from all over to offer classes. Additionally, there is a holistic health and wellness component where thought leaders are invited to speak and teach as well.
This year, while I was dancing around my apartment listening to my favorite summer jams packing, I realized something new about my excitement. The excitement wasn't only about choosing the best festival looks. (There is some of that, honestly.) But my excitement was so much more about how I will practice yoga and meditation on the top of a mountain, I really can't think of a better summer vacation! In order to enjoy EVERYTHING while I am there, I know they key to my success is in the preparation. During the weekend, I know I will have more fun if I prioritize staying hydrated, nourished, fueled and skin-protected.
Here are my 10 must-haves:
The Mat. The Mat is hands-down the best mat to practice yoga on (*not sponsored). It doesn't slip or stick, it provides a ton of padding for those difficult poses and it is easy to clean. I like the 3mm one because it is easy to travel with.
Natural Deodorant. Saje Natural Deodorant is my personal favorite (*not sponsored). Made with liquid mineralizing salts, this natural deodorant fights unwanted smells by neutralizing odor rather than just masking it. Major. Absorbs easily and begins working instantly. I love it because it is non-sticky, doesn't clog pores or stain clothes and it actually works.
Kinfield weekender: Skin Protection. We all need something to keep the bugs away, the skin cool when it gets burned and something for hydration. The Weekender Kit includes the Golden Hour DEET-Free Repellent, the Sunday Spray Cooling Aloe Mist and the Waterbalm Face+Body Moisturizer. All three products are formulated without parabens, sulfates, phthalates, or synthetic fragrances, and their formulas are "proudly vegan, cruelty-free, and Leaping Bunny certified." Plus, the Weekender Kit are all carry-on friendly—so practical. SO perfect for a weekend outdoors.
Hydrating Face Oil. I always pack a serum or face oil when I travel, and it is especially important that I do so this weekend. The altitude and heat can be incredibly drying and dehydrating so having a product like the Monastery Made Neroli (*not sponsored) allows my skin to remain moisturized.
The Giant Pocket Tote Bag. Where will everything go? This is a question I ask often when it's time to put everything away. I love the Baggu Giant Tote (*not sponsored) simply for the shape, style and size. And the two, not one, giant pockets! There are actually 3 pockets which come in handy for storing all the things I need easy access too and the size accommodates a weekend full of practice.
Quick-wicking practice leggings. I love the lululemon high waisted luxtreme Wunder Unders (*not sponsored) because they are made from the most efficient moister-wicking fabric. They are super comfortable, dry so fast and I love the fit.
Tinted face SPF. A tinted moisterizer for my face has been something on my list of general essentials for YEARS. My need for it this weekend is no different. My favorite is The Balm. (*not sponsored). This tinted moisturizer has an SPF of 18. It's weightless, silky-smooth and helps improve my skin's tone and texture I will, of course, bring a second sunscreen for the body.
A reusable water bottle. Speaking of Water, hydration is everything. Whether you are a hot water with lemon kind of person or a ice-cold water kind of person, my favorite way to maintain whatever ideal water temperature is by using the Corkcicle reusable travel cups (*not sponsored). I like the canteen for hot water and the tumblers for my cold.
Organic hand sanitizer. Intelligent Nutrients Hand Sanitizer 99.9% of bacteria eradicated while being chemical-free (*not sponsored). It is a safe, effective alternative to preventing the spread of germs and impurities.
Harmless Harvest Coconut Water. (*not sponsored) Nothing is added, nothing is ever heated. They source unique coconuts from small organic agroforestry farms. Super hydrating, outstanding flavor and the nutrition of raw and organic without the need for unnatural and harmful additives. Shweeeet!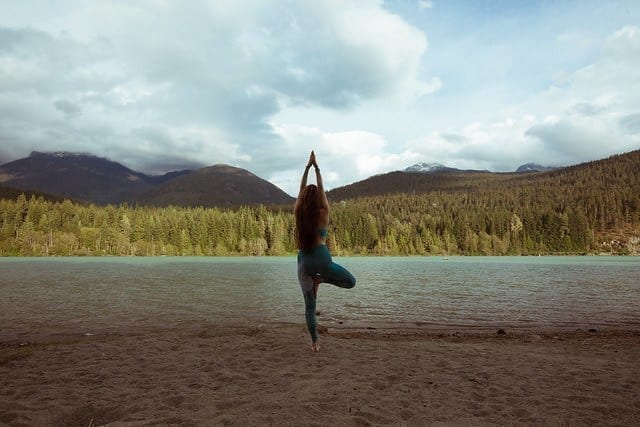 As I leave for the mountains, I'm excited to remind myself of the experience I have had over the cumulative last 6 years as an attendee and what I experienced this year as an instructor. For those attending for the first time, it can be hard to know what to expect. I know that a few tips would have benefited me at my first festival.
Tips for First-Timers
Be flexible. Not just on the mat but with your schedule! There are so many classes and so many beautiful people to see and meet. Maybe you can't get to everything (on time), but choose gratitude for what you do get to attend and the experience you have when you get there.
Get in the front and practice next to someone new. Try it! Could be actually be fun. It's not high school. There are no assigned seats and the 'back of the class room' is not necessarily the coolest place to be.
It's OK to do things solo. Abandon any stress over whether or not your friends and you want to attend the same meditation talk or Stand-Up Paddle Board Yoga class. Attend what you feel inspired to attend. What is truly important is that you make the most of what you came to the mountain to experience. Your practice is yours.
Self care. This is huge, yogis! 3+ classes a day is a bit aggressive, especially in the heat and in the elevation. Just remember that when you are attempting scorpion pose after practicing for 8 hours. Find time to restore. Self care also includes, but is certainly not limited to eating well, staying nourished, getting enough sleep, staying hydrated, protecting yourself from the sun and listening to your body.
Be in nature. Wanderlust takes place on a mountain so this one is bit obvious. Maybe hikes aren't your thing, but enjoy it. Even if it's a walk (or realistically, an adventure ride on the gondala) to the pool.
Find time to reflect. Ok, so maybe you wouldn't do this at Coachella, but it's totally appropriate to do it here. There most certainly will be a time during your weekend where you feel inspired— either by your practice, being in nature or connecting with someone. I often carry a journal and make time each day to write about how I am feeling or what I am learning. Last year, my biggest reflection was a response to the question: how am I going to bring yoga off the mat and into the world.
Say Yes. You never know where you will end up or what you might experience if you are open to it. Talk to anyone and everyone and SAY YES—especially if you feel a connection to someone. Connection in our greatest currency!
Share moments. Chat with new friends, friends you traveled with or with complete strangers about your experience. The word yoga literally means yolk– unite. So if (more like when) the opportunity arrives, lean into vulnerability, share yourself and your experience with others.
Document. Instagram, Tweet, blog, pin, re-Pin, re-Tweet. It's a special weekend WORTH remembering.
YOLO. Choose presence, to be in every moment as it's happening, and have the very best time of your life.
—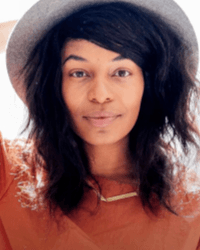 Nkechi Deanna Njaka, Msc. is a neuroscientist, choreographer and meditation teacher. She has spent the majority of her life investigating the relationship between the brain and the body and has always felt the significance of their integration. Through her work as a neuroscientist as well as a professional modern dancer + choreographer, she discovered that mindfulness and creativity are crucial for sustaining individual and global wellbeing. She attended Scripps College in Claremont, CA where she majored in neuroscience and dance and went on to complete an MSc. in Neuroscience at the University of Edinburgh. Nkechi Deanna Njaka is the founder of NDN lifestyle studio, co-founder of Sitting Matters, and a 2017 YBCA Truth Fellow.