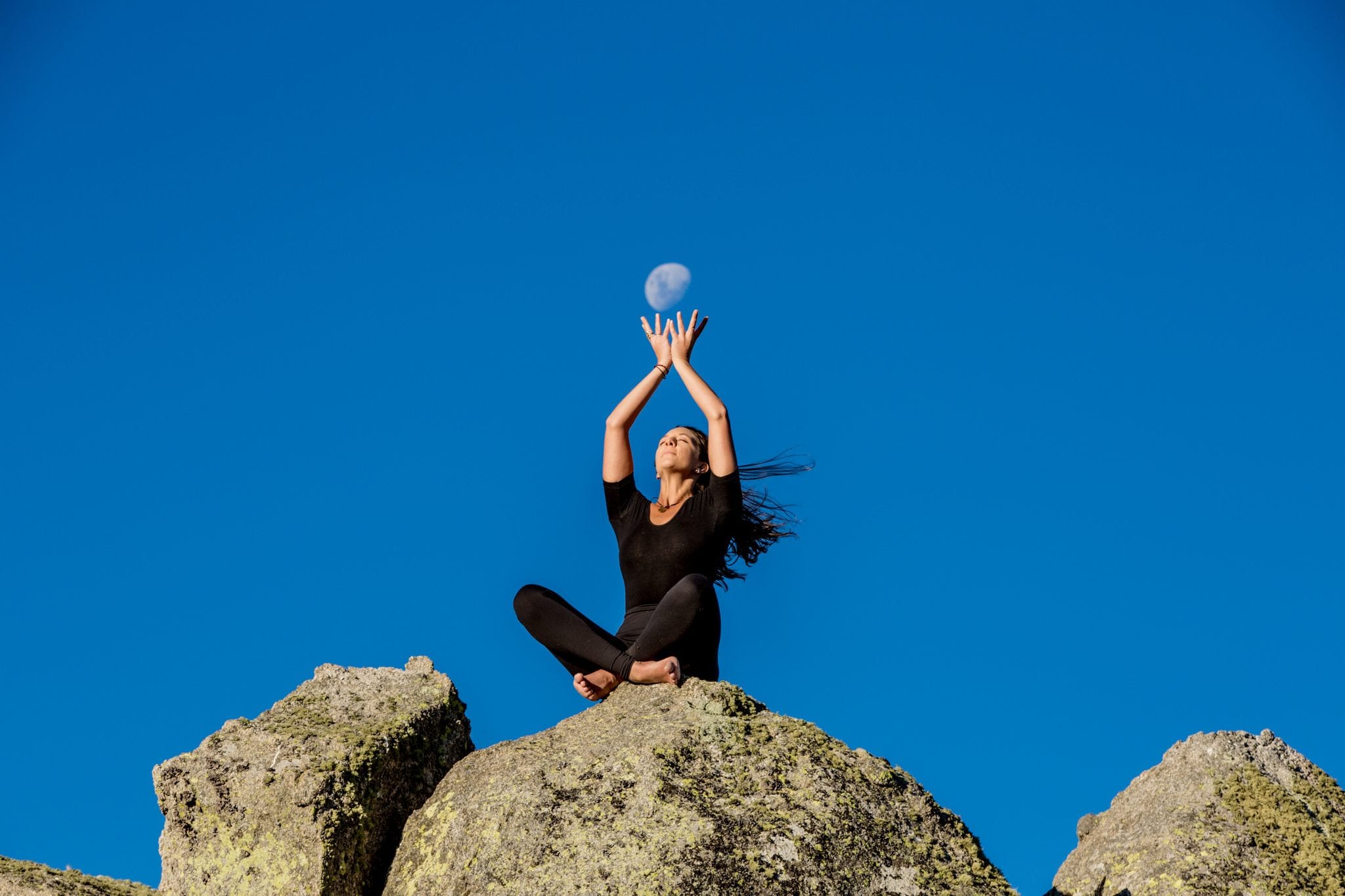 Traditional Chinese Medicine and Ayurveda honor nature's flow as an essential guide in creating a joyful life. These ancient practices use holistic approaches aimed at restoring the body to its natural, harmonious state. Both practices encourage observation of personal behavior and surrounding environment as a vital tool in deepening awareness.
As we begin to attune with our surroundings, we create a life in love with nature's flow. A life in love with nature is a life in love with the self. Just as Ayurveda embraces organic rhythms to support a life in balance, the lunisolar calendar observes this in the sun's rotation along with the waning/waxing of the moon. Attending to the moon cycles is earth's most central way of tapping into nature's cyclical groove. The earliest measurement of time was celestial observation, so it's no wonder the traditional Chinese calendar, along with the Hindu, Buddhist, Tibetan, Hebrew, Vietnamese, Japanese, and Korean calendars (to name a few!) are all lunisolar.
This year's Lunar New Year falls on the new moon about a week before our beloved Valentine's Day, on February 8. While I adore a box of dark chocolate or a sweetheart valentine, I've found the Lunar New Year plucks the heartstrings of true self-love.
The Chinese New Year, also called the Lunar New Year or Spring Festival, is a ripe holiday for tapping into the nature of self-love. Aside from its cultural celebrations like the festive red envelopes (called hongbao in Mandarin, lai see in Cantonese) meant to bring good fortune, and "lucky" foods such as niangao, a bean cake served as an offering of growth and expansion, it's the inclusive rituals that invite us into the nourishing aspects of nature.
This is a perfect time to restore, replenish, and remember to listen in.
Every new moon is a rebirth. Marking the beginning of a fresh cycle, the dark sky brings sacred space for quiet contemplation. Simply taking a moment to gaze up at the sky's open expanse draws us to mother nature's intelligence. This is a perfect time to restore, replenish, and remember to listen in. Both Ayurveda and traditional Chinese medicine associate the moon (soma/yin) with cooling, nourishing, receptive qualities. Every new moon supports our connection to these peaceful virtues. We can honor this time by assessing what in the soil of our lives needs tending. Often times it's the simple act of slowing down that creates the shift from confusion to clarity, anxiety to peace, fear to compassion. Creating space to meditate or practice a couple yin postures for just 20 minutes during the dark moon is a meaningful act of self-love and a homage to the cosmos.
Using the new moon to pause and integrate slower, soothing rhythms into the fabric of our lives is a simple ritual that cleanses the spirit. Actions always feel sweeter when we are invigorated rather than depleted. New moon rituals create the space to reboot. Our collective consciousness knows on many levels that our active (shiva/yang) modern culture must take steps in creating balance (shakti/yin). Signs of excess pitta/yang energy are taking an aggressive toll on our bodies, spirits, communities, and planet.
Even the most active modern yogi acknowledges the wholesome benefits of pausing or slowing within flow. Just as the brilliant French composer Claude Debussy reminds us how "music is the space between notes," it's the dark side of the moon that offers space in between the notes of nature's song.
The Lunar New Year's dark moon is an especially auspicious time to reflect inward. A month into 2016 is a perfect time to assess which patterns of behavior (samskaras) are creating excess, deficiency, or balance within our personal nature (prakruti). Peaceful reposes support healthy transformation. Simple rituals connect us to nature's pulse. The more attuned we are with nature, the easier it is to remember how an act of genuine self-love can be a devoted expression to the source of all creation. One Love.
Simple Rituals to Embrace the Lunar New Year
Sky Gazing: Look up and take a breath, it won't be long before you remember what it's all about.
Chandra Namaskar: Moon salutations to honor our connection to the cooling, nourishing qualities of soma, the moon.
Slow Spring Cleaning: Pick one space in your home that you know needs clearing. Take time cleaning this space with patient consideration. Acknowledge this cleansing as an act of love to honor a clean house and peaceful mind.
Tea: Make your favorite cup and enjoy. Savor the warmth that travels from the pallet to the belly in between sips.
Personal Mantra: I am at peace.
—
La Mer (RYT 500) is a healer, songstress, and certified Ayurvedic Lifestyle consultant from Los Angeles. Her work centers around creating powerful rituals of union with loving essence. LoveLaMer.com