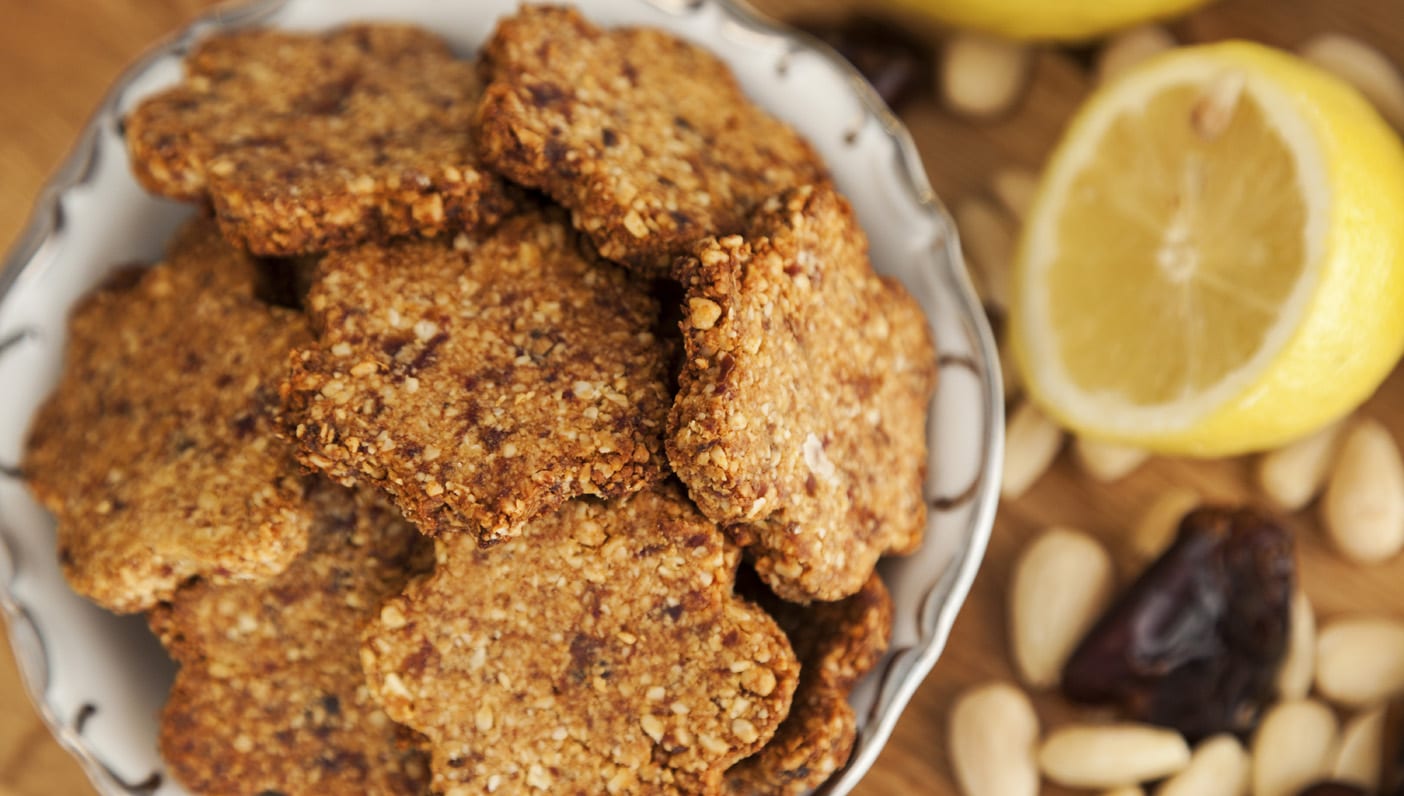 It's the holiday season, and that means long, cozy nights, random acts of kindness, wrapping gifts, family road trips, pajama parties, and desserts. Indeed, it seems like almost every culture has a cookie to add to the mix, often reflecting local lore and traditions. There's something about baking a sugary concoction that just seems to nourish our souls in the wintertime. 
Did we go overboard? Probably; this is just part one of three in this series. Luckily, it's the season of sharing, and you can always go splitsies.
---
Named for the City of of Linz, these cookies are one of Austria's most famous holiday treats. They're essentially baby versions of the famous Linzer Torte, rumored to be the world's first cake.  The cookie itself consists of two layers of crumbly pastry with sweet jam sandwiched between.
As a finishing touch, the entire thing is sprinkled with a powdered sugar snowdrift. (Note: Gluten-free friends, rejoice! Ground almonds or almond meal comprise the majority of this cookie, and they can easily be made gluten-free for those searching for an alternative, but equally delicious, holiday cookie.)
Come December, you'll find these Chinese almond cookies popping up in bakeries throughout Hong Kong, Macau, mainland China, and Chinatowns around the world. They're crumbly, sweet, and often served alongside a steaming cup of tea. Aside from looking cute, the addition of the almond is said to bring good luck. 

If the flavor and fortune weren't enough, consider the health benefits. Ancient Chinese medicine believed almonds to be anti-inflammatory and anti-spasmodic, giving us just another reason dip our hands into the cookie tin.
You're hard-pressed to find a home in Greece without melomakarona. These egg-shaped Christmas cookies are often delicate and cake-like, using orange, cardamom, and brandy to create an aromatic spiced cookie. Melomakarona are often served dipped in honey, transforming an ordinary treat into holiday playtime.
Fried, pillowy, and soaked in syrup, zalabia is popular in Egypt and throughout the Middle East. They're often sold by street vendors during the Jewish and Christian holidays. Some recipes use rosewater and lemon, or sprinkle the zalabia with cinnamon-sugar. For the holidays, the dough is dyed shades of red or yellow as symbol of a joy. 
Kleicha is the national cookie of Iraq, and after tasting one, you'll understand the reason behind the popular demand. Made with dates and folded into flavorful layers, kleicha combine cardamom and cocoa powder to create a truly exquisite cookie experience.

The cookies also represent the act of giving; kleicha are often gifted to neighbors during the holiday season.
These rich brown cookies are sweet, nutty, and speckled with sesame seeds. Originating in West Africa, benne wafers gained popularity in the "low-country" of South Carolina after the seeds were brought over as part of the slave trade. Only a few handful of seeds survived the trip, earning sesame a reputation for bringing good luck.
Today the cookies are served in celebration of Kwanzaa, with famous versions found in popular Carolina bakeries.