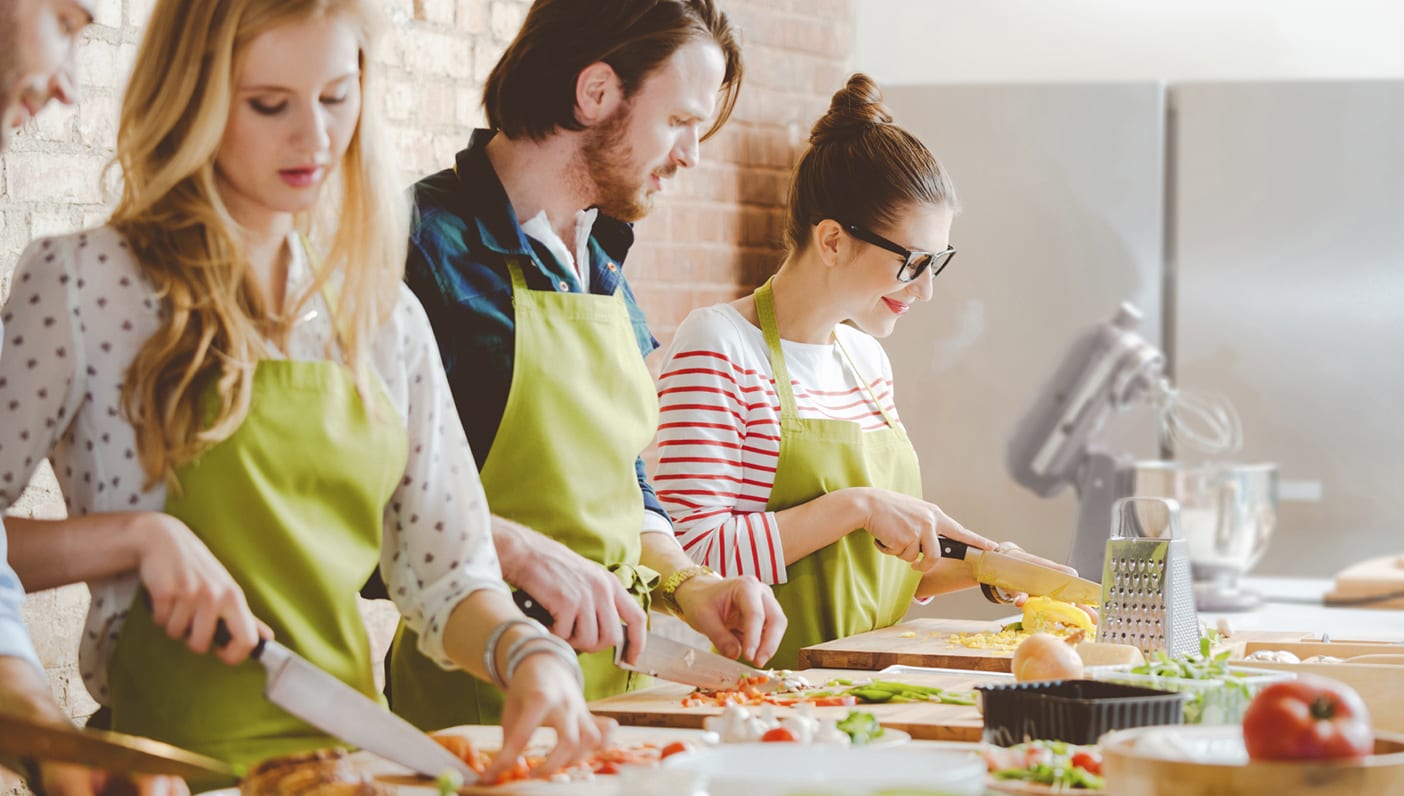 What presents or experiences do you give to your tribe that are meaningful and memorable?
One year I was on an endless search for the perfect gift for a friend and no material possession would suffice. I mean, there's a reason that the question "what to get a person who has everything" is basically a meme. I spent weeks racking my mind, tirelessly searching every online gift guide for the answer. Gift guides instructed to gift based on a person's likes and dislikes, hobbies, or area or interest, but I was still drawing a blank.
As such, I decided to forget trying to find a physical object. As Maya Angelou famously stated: "At the end of the day people won't remember what you said or did, they will remember how you made them feel." Instead of buying my friend a gift, I decided to share an experience, creating a memory that would last longer than any material item. Here's how to think about experiential gifting.
For the Philanthropist
One holiday season my family decided to stop giving gifts to each other and instead pool money to give gifts to a family in need. Instead of spending 10 minutes rapidly tearing through wrapping paper together, we shared a full day shopping for the items on a family's wish list. We all went to the home together to drop off the gifts and experience the appreciation from the parents that their children would be able to celebrate like other kids in the community. Whether you adopt a family together or donate on someone's behalf, the gift of giving back will always been appreciated.
For the Artist
For an artist, think of ways they can celebrate their talents while focusing on treating themselves. There are a lot of events that combine art and socializing and make for great gifts. Find a local paint and wine event or research crafting classes. What better way to spend an afternoon than bonding over terrarium-planting or shibori-dying? When the craft is complete they will always have a reminder of your lovely gesture.
For the Music Lover
Concert tickets are always a great present for any music lover. Check out the tour schedule of their favorite bands and give them something to look forward to. For practicing musicians, I love buying a few lessons in their neighborhood. Even the most skilled musician can enjoy a session to improve their craft. One material gift that can also provide experiential enjoyment is a basic vinyl record player. Throw in an LP and a bottle of wine and share an evening of good music and good company.
For the Adventurer
The adventurer on your holiday list would rather you bequeath some of your frequent flier miles than open a standard gift. Think of an upcoming trip they have planned. Crowdsource itineraries and make reservations for them at a local restaurant, or buy tickets to a favorite museum. Adventurers usually have a desire to learn about different cultures, so if they don't have anything planned create an itinerary for their hometown. Think tickets to an Asian art museum, followed by a Dim Sum brunch, and Tai Chi class to follow. The options are endless!
For the Cooking Enthusiast
Experiential gifting options are vast for the chefs in your life. Look for opportunities to cook with local chefs in their kitchen or attend a knife skills at a local kitchen shop. One year I gave someone the gift of not having to cook by using Kitchit, a local service that connects chefs to cook at your home. This provides the opportunity for your cooking enthusiast to take a load off and enjoy the fruits of someone else's labor.
Whoever you are shopping for this holiday season, there are a plethora of great experiences waiting to be gifted. Give the gift of memories to be made!
—
Cameron Cler is traveler at heart, obsessed with seeing the world and discovering ways to contribute to positive global change. As a registered yoga teacher, she balances her constant travel and work in the startup world by channeling her inner yogi and welcoming peace in chaotic moments. Her passion is cultivating creativity and inspiration while sharing travel stories, yoga classes, wellness tips, and smiles with her friends, family, and students. Follow her latest adventures @ccler.