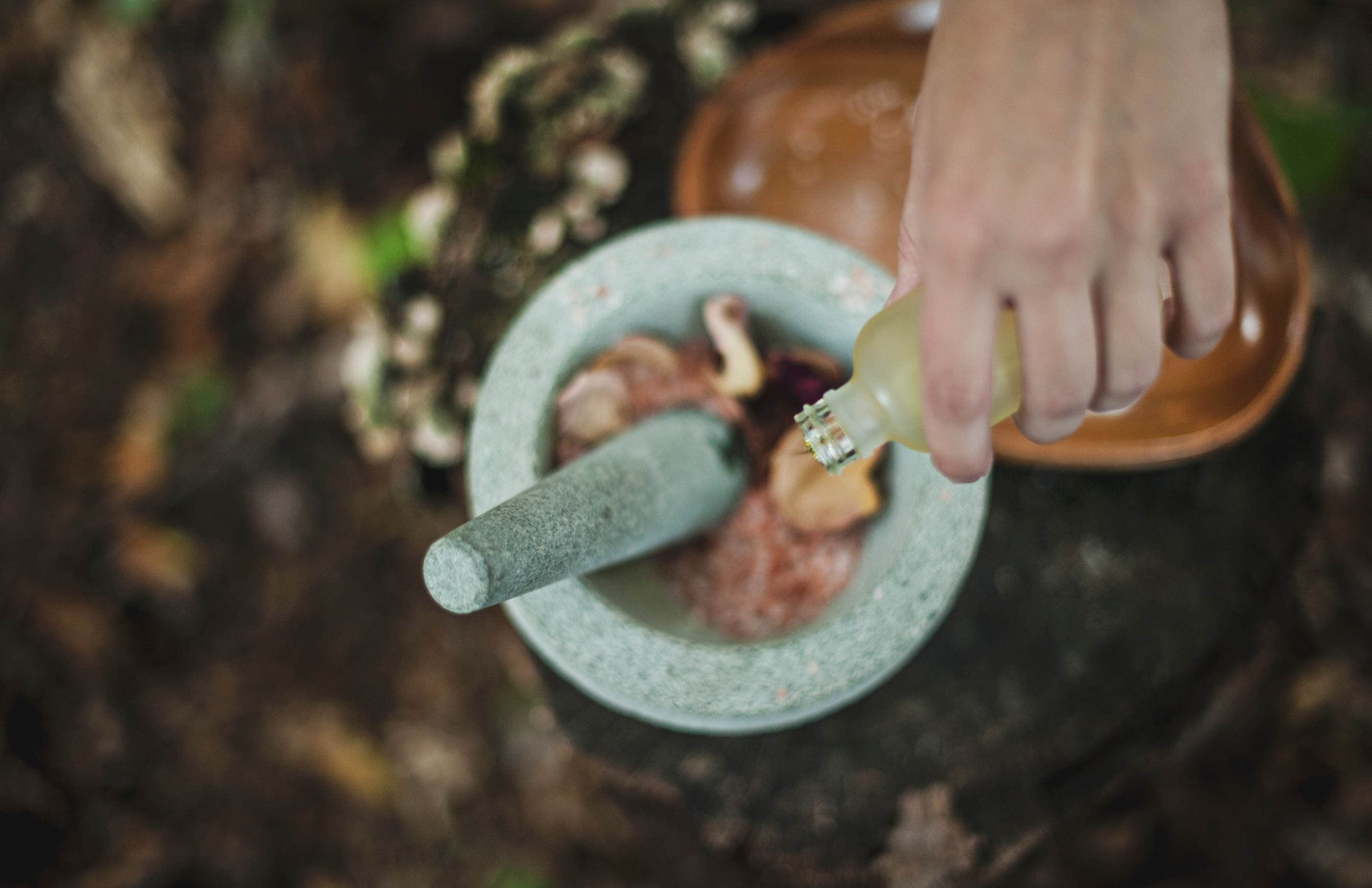 Photo by Katherine Hanlon
Used for thousands of years in Eastern medicine, essential oils are far from a hot new trend in natural healthcare. Offering supercharged wellness from the depths of herbal healing power, essential oils are extracted from plants, herbs, and fruits into concentrated powerhouses of healing support by the drop.
The fact that we are, more than ever, looking for effective natural solutions that fit our healthcare budgets is no secret. Essential oils offer high-quality support at affordable options, since you only need one drop at a time. Even more exciting is that they can be customized for your individualized healthcare needs. A single drop of oil applied topically not only affects the body on a cellular level (as the oils absorb through the skin and enter the bloodstream), but it also instantaneously stimulates the olfactory lobe via their aroma, triggering the body into immediate action.
Essential oils aren't a panacea, but if you know your body well-enough, they can support your healthcare needs in a proactive and preventative way to keep your body at an optimum level. With the potential to revolutionize Western medicine of the future, essential oils support the body in healing itself and help to reduce your toxic load by creating non-toxic solutions for the home.
What can essential oils do for you? Learn all about it in my upcoming book, The Essential Oils Hormone Solution, available February 12! In the meantime, get a natural boost to celebrate upcoming Valentine's Day with these essential oil recipes for libido. What follows is an excerpt from my book.
---
With their powerful, aromatic properties that immediately affect the limbic brain, connecting into your pleasure centers so that you're able to relax and be open to sexual pleasure, essential oils are an ideal solution for libido issues. By stimulating the pituitary, the master gland for hormone production, they also help ensure that the hormones you need for a proper sex drive are triggered.
Everyone deserves to enjoy sex. Craving it, relishing it, desiring it—these are all normal sensations. Learning to express your desires and communicate intimately with your partner are all positive steps toward reviving the emotional side of your libido. I want you to stop feeling like sex is an obligation and start seeing it as a life-affirming, pleasurable, intimacy-enhancing adventure.
For centuries, essential oils have been used to promote relaxation and increase sensuality. They are able to evoke a feeling of eroticism that can make you feel truly sexy. Inhaling them and applying them is like adorning yourself in something truly beautiful. And they work.
Get in the Mood Diffuser Blend
2 drops Neroli essential oil
2 drops Lavender essential oil
1 drop Sandalwood essential oil
1 drop Ylang Ylang essential oil
Love Potion Rollerball Blend
6 drops Jasmine essential oil
6 drops Rose essential oil
6 drops Ylang Ylang essential oil Carrier oil of choice
Add the essential oils to a 10 mL glass rollerball bottle and fill with the carrier oil of your choice. Replace the rollerball top and cap, and shake gently to combine. Apply to pulse points, especially behind the ears and down décolletage.
Spice It Up Massage Blend
2 drops Sandalwood essential oil
1 drop Cinnamon essential oil
2 drops Wild Orange essential oil
Add essential oil recipe to 1 teaspoon jojoba, sweet almond, or fractionated coconut oil and gently massage into skin.
Romantic Couples Bath Blend
1⁄4 cup Epsom salts
2 drops Clary Sage essential oil
2 drops Geranium essential oil
1 drop Ylang Ylang essential oil
Dissolve the Epsom salts in a warm bath and then add the essential oils.
Excerpted from The Essential Oils Hormone Solution © 2019 by Penguin Random House LLC. Published by Rodale Books, an imprint of Penguin Random House. Order The Essential Oils Hormone Solution for more recipes, and to learn how to make essential oils an essential part of your wellness practice. 
—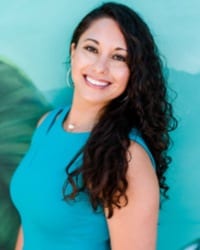 Dr. Mariza Snyder is a wellness practitioner and the author of six books. For the past nine years she has lectured at wellness centers, hospitals, conferences, and corporations on hormone health and essential oils, nutrition, and detoxification. She is also the creator of the Women's Balance Summit, and has been featured on Fox News, MindBodyGreen, Dr. Oz, the Huffington Post, and in Women's Health, Shape and Self magazines. She received her BS degree from Mills College in 2002, majoring in biochemistry, and graduated Cum Laude with a Doctorate of Chiropractic degree from Life Chiropractic College West in 2008.