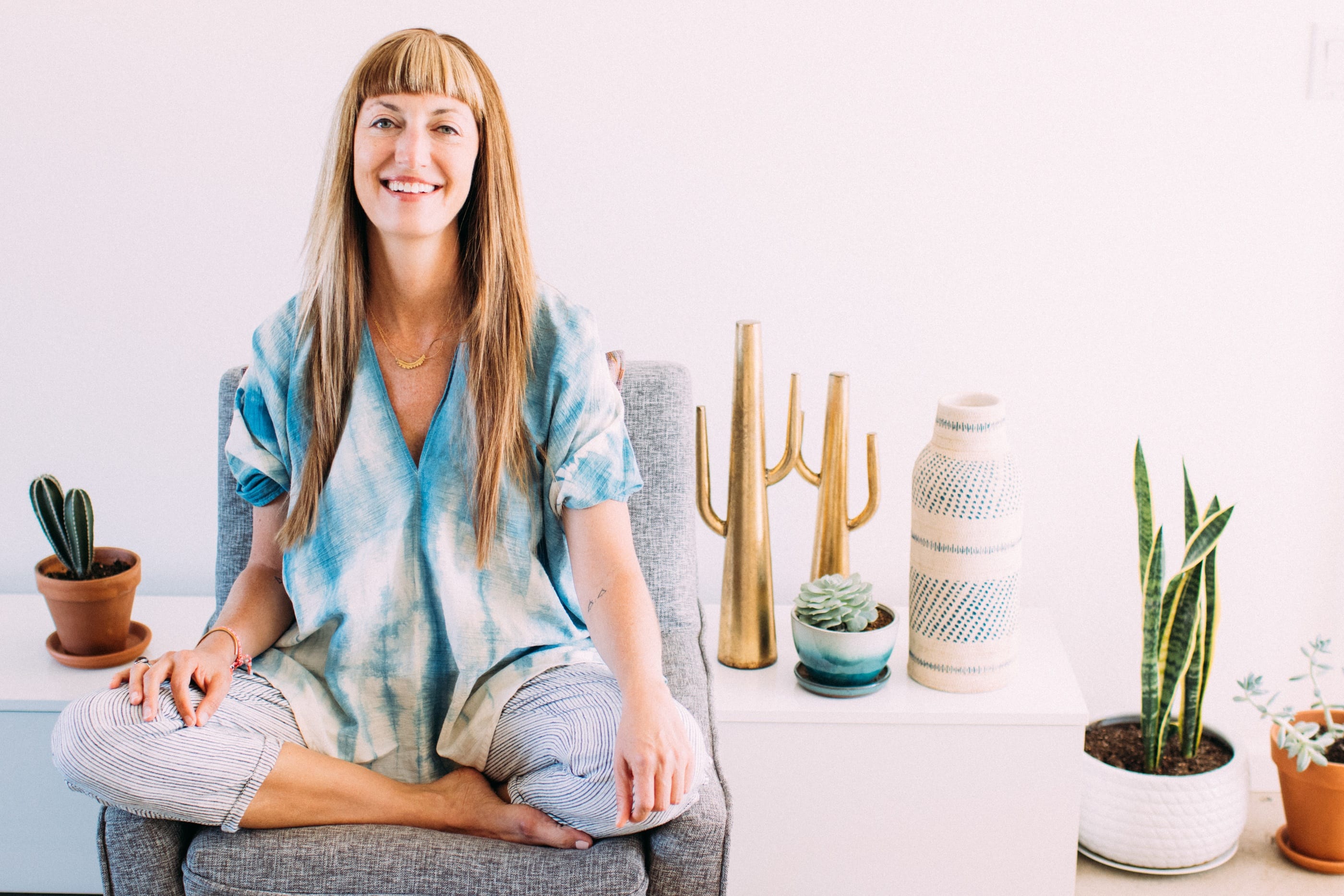 Photo courtesy of Erin Telford
Erin Telford is a certified Breathwork teacher and healer, acupuncturist, Reiki Master, and herbalist. Learn from her at our all-new 2-day Festivals in San Francisco and Seattle! For tickets and more information about Wanderlust San Francisco, click here. For Wanderlust Seattle, click here.
---
Fear. Anxiety. Anger. Rejection. Inadequacy. If you're an adult human in modern society, chances are you've experienced at least one of these emotions or thoughts, and they've likely appeared more than once. For many of us, it's these negative emotions that prevent us from leading a purposeful, vibrant life—trapping us within patterns that do not serve us. What if we had the power to change our storyline?
Why Breathwork Matters
Breathwork teacher and healer Erin Telford facilitates powerful breathwork experiences around the world, holding space for people to release negative emotions, trauma, and limiting beliefs—and connect with their intuition for profound healing. Erin began her healing as an acupuncturist, herbalist and Reiki master, but it wasn't until she experienced David Elliott's style of breathwork at a yoga retreat in Nicaragua that she found the catalyst for her own personal healing.
"I had so much rage and grief and sadness that was in my body, and I didn't know how to get it out," says Erin. "It's a different type of venting of tears and sadness when you're doing it in the breathwork, because it's a sacred space, and it's an altered state of consciousness. You are hyper-arousing your nervous system in a very safe setting. You're allowing your subconscious to be re-programmed. It was like I was altering the interior of my nervous system, my heart and my spirit, and my sacred inner space."
It was like I was altering the interior of my nervous system, my heart and my spirit, and my sacred inner space.
I had the opportunity to participate in Erin's Full Moon + Spring Equinox Breathwork Circle on March 20, and I, too, was amazed by the power of such a simple breath technique. Consisting of a pattern of two inhales and one exhale—all through the mouth—this style of breathwork is quite active and requires a significant level of effort to practice for the allotted amount of time.
"It's a very accelerated way to heal and change our emotional makeup very quickly," says Erin. She cites our society of instant gratification as one of the draws of this type of breathwork. "We just want to feel better. More peaceful, more content, more in our bodies, more at home, more loving, more compassionate, more available, more present. This type of breathwork can get you there very quickly. It's very appealing for the person who is ready and intrigued."
The Experience
During Erin's breathwork circle, I felt intense sensations throughout my nervous system, as my body temperature dropped and I seemed to lose control of what my body was doing—except for my continued "inhale, inhale, exhale" pattern of breath.
"You're the one doing the work. I can't breathe for you. You have to surrender your mind," says Erin. "This is a very difficult space for a lot of people. No matter how tortuous, or how uncomfortable, or anxiety-ridden it is, it's still safer than the body. People feel like they can hang on and control the mind."
As Erin explained after the session, the kind of physical experience I felt during her breathwork circle is the physical manifestation of fear leaving the nervous system. "We think of trauma as living in the mind because we think about it. We're spending most of our time in our heads, but trauma actually lives in the nervous system," Erin says. She explains that while not all of us have experienced extreme physical, sexual, or emotional trauma, we are all subject to the daily emotional traumas that accompany life in the modern world, like not feeling loved, accepted, or understood.
We think of trauma as living in the mind because we think about it. We're spending most of our time in our heads, but trauma actually lives in the nervous system.
"Usually the first place that we're going to disconnect is from our emotions, because they're painful and uncomfortable," says Erin. "We disconnect very early on from our emotions, and we also disconnect from our bodies, because that's our home… because that's the place where the feelings are, and you're trying to get away from the feelings."
Overcoming Trauma Rooted in Our Nervous System
Erin emphasizes that the separation between the physical body and emotional body has extensive impacts, manifesting through a wide array of symptoms and dysfunction. "Every manifestation of troubles that we have as adult people is created through disconnection from our emotions, emotional suppression, and not feeling at home or safe in our bodies," says Erin.
Even the daily traumas we've experienced can have a profound impact on our point of view and the way we show up in the world. "It's a domino effect. It starts out with the big hurt and then proceeds from there," says Erin. "The traumas and the wounds establish your experience of the world and what you think you're allowed to have, who you think you're allowed to be, and what the world is like for you."
While some healing modalities can be shrouded in mystery and magic, Erin finds it helpful for people to understand what is happening during the breathwork practice so they recognize their own power and capacity to heal. "Helping people feel strong and powerful in their body is just like taking it off the mat with a yoga class. You take that out into the world, and you feel like a more proficient human being. You feel capable, confident in your life. You are not as afraid of yourself as you were before."
Breathe into your inner strength with Erin at Wanderlust San Francisco on May 4–5 or Wanderlust Seattle on May 18–19. For more events with Erin, check out her Breathwork + Sound event at Grace Cathedral San Francisco on May 3 and her Radiant Heart Breathwork event at Sangha Yoga Seattle on May 17.
—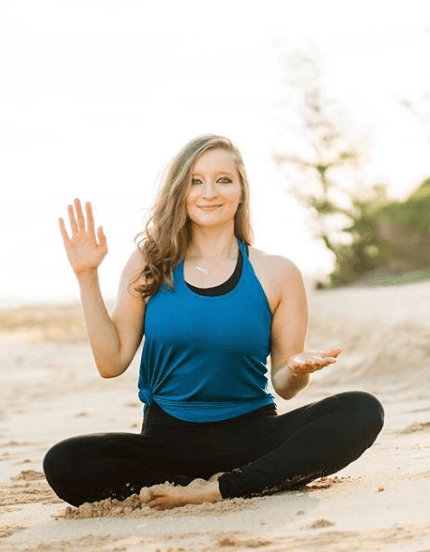 Laura Hanson is a writer, mentor, and yoga teacher with a background in the therapeutic applications of yoga. She focuses on using breathwork, meditation, and reflection to empower others to find their inner strength. Her mission is to enable practical wellness and help others create more productive, fulfilled lives by nurturing the mind, body, and spirit through mindful living. Follow her on Instagram and Facebook, @laurajhanson.