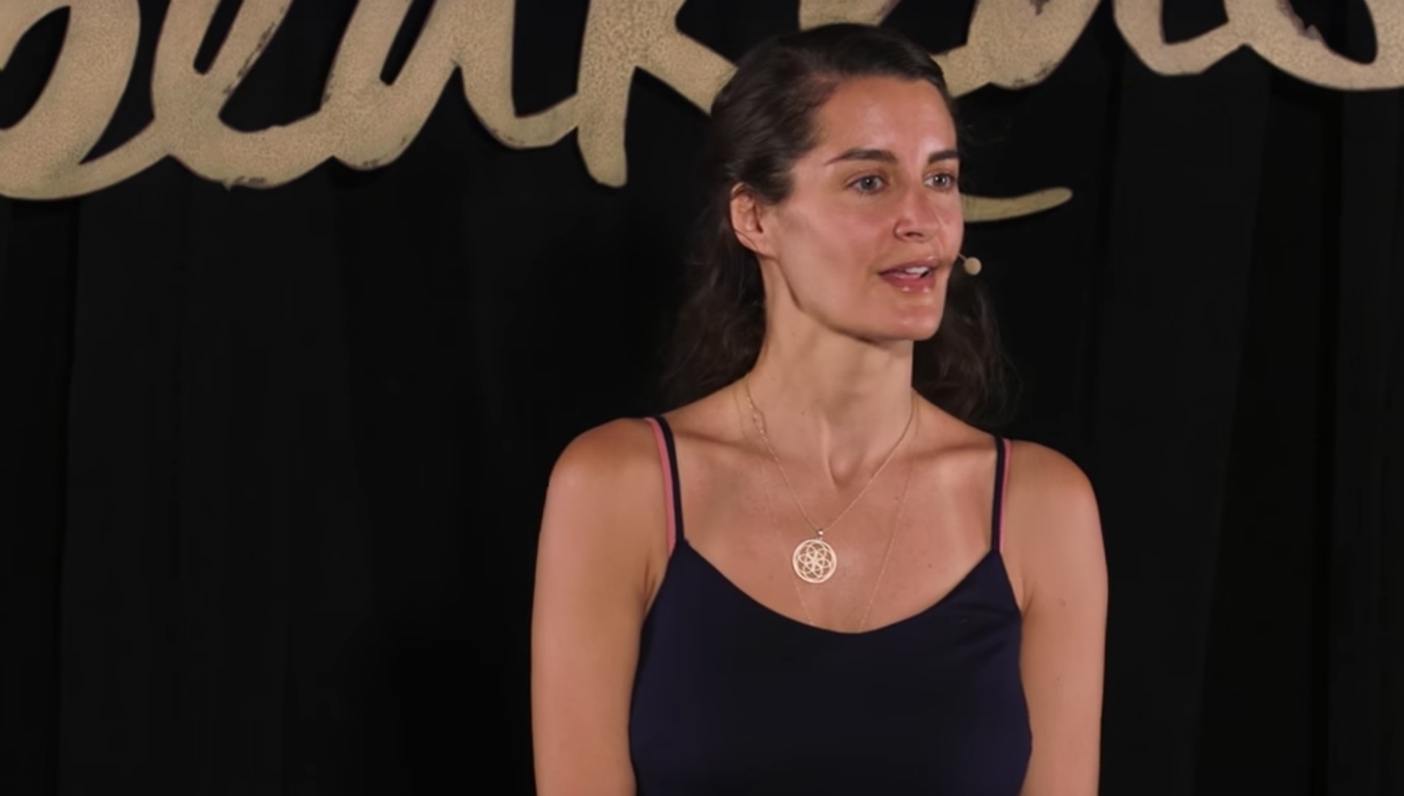 "I was addicted to ignoring what I knew—no more walking through a fake door making trouble for my body—I'm now hooked on kindness, humility and tranquility."
We all struggle with something. Whether it's our health, our physical needs, or our outlook on life, treading the more difficult path is something that ties us all together. In this meditative narrative from Elena Brower at Wanderlust Aspen-Snowmass, she takes a candid look at how hidden habits can quietly wreak havoc on our lives. As a long time teacher, speaker and author, Elena Brower has been practicing yoga for many years. And while her mind and body grew strong, her heart was troubled. She had a secret.
"Thank you worthlessness for being a formidable catalyst."
Though this talk, Elena confesses her struggles with addiction and sheds light on how with the support of colleagues, friends, science, and daily practice we can shift our minds, our bodies and our hearts from a state of sabotage to a space of love and listening. Presently, Elena coaches for the Handel Group, a renowned consulting and life coaching company dedicated to teaching people how to realize their personal and professional visions to shape their lives. Her groundbreaking yoga workbook with Erica Jago, The Art of Attention, has been translated into five languages, and she is now offering potent online meditation coursework.
"I forgive myself now, for starting all these wars in my consciousness."
To learn more about Elena check out her website.
Music by: East Forest