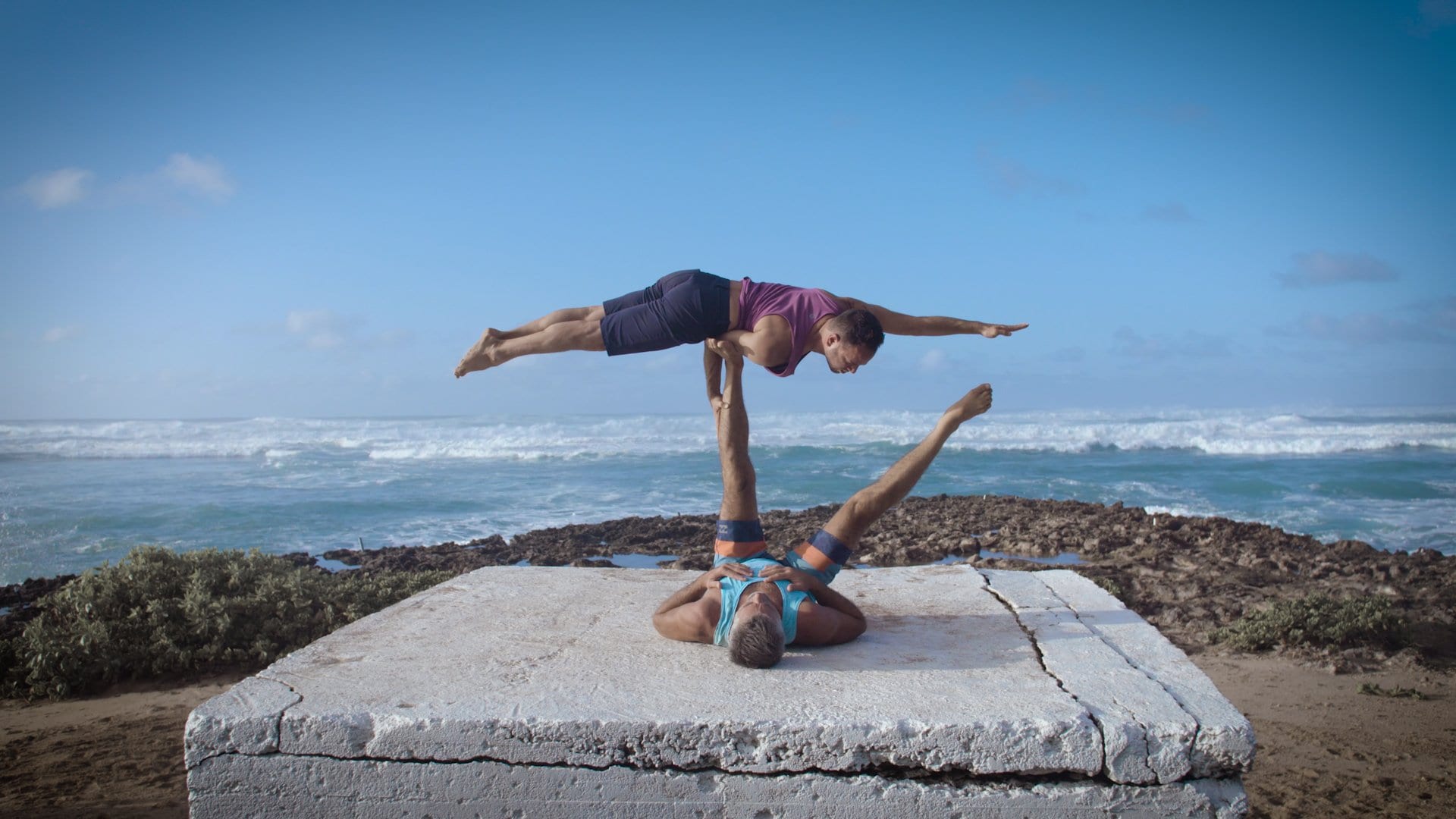 David Vendetti will be teaching this year at Wanderlust Stratton. Check out the complete Stratton lineup, or visit more of our festival locations to plan your summer adventure!
---
When David Vendetti and I chat on the phone, it's hard not to get off topic. The man is charming to say the least, and has the sort of "let's do this" attitude that makes you want to spend the entire day swapping stories and ideas. With that sort of personality, alongside David's work ethic, it's no wonder his Southeast Boston yoga studio is such a success.
South Boston Yoga, which offers yin, hot yoga, cardio, crystal sound baths, teacher training, and more, is essentially a playground for wellness. David's intention to create such a space came from the desire to include and love everyone. The studio has grown dramatically since it first opened, and is now somewhat of a staple in the South Boston area.
"It must have been a bit strange for two gay men to be opening a yoga studio in the middle of Southeast Boston," David tells me. Southeast Boston is densely populated, and was once a very Catholic part of the city. David recalls not being totally sure how things would go over. But now the studio, in addition to offering three massage rooms, bodywork, and a bounty of yoga classes, is one of the most popular in the area. This year, Yelp rated it as one of the top ten yoga studios in the area.
"Our demographic is everything you could possibly imagine," David says. "On Sunday we have a 9:15 'yoga church.' There are gaggles of gay men, families, dancers, people who are brand new to yoga. Everyone comes, everyone is welcome."
Establishing His Asana 
Previously a dancer, David experienced this level of inclusivity in the arts. After growing up in Canton, Massachusetts, he made his way out to New York City for college, where he majored in Dance at Suny Purchase. David tells me this was a much different time for gay men.
"It was this weird period when the HIV epidemic was at a height for people who were older than I was," he says. "A lot of what you heard about gay culture was people dying. The movies only portrayed gay men as people who were criminals, or insane. If they were in a horror film they'd be the first to die."
Many will agree that the 80s and early 90s were difficult and transformative years for gay culture. There was no discussion on homosexuality in school, even though many of this years directly intersected with the AIDS crisis. Most often gay men in the media, as David mentioned, were portrayed as being two-dimensional archetypes, or stereotypes used purely for comedic relief.
But in the arts David found companionship and fun. He tells me about his involvement with the theatre and dance community, and how this began to transform his experience.
"I was fine because I was friends with ballet girls," he says, laughing on the end of the line. "And no one will mess you with you when you're with ballet girls. Those ladies are fierce."
And so it was no surprise that David found himself attached to the rich and inclusive community of yoga. The practice, as many of us know, is often utilized in an effort to soothe the mind and strengthen the body. Another prominent aspect of yoga is acceptance: Acceptance of the self and of others.
The Intersection of Yoga and Politics
This attitude, according to many, is more important now than ever. People are scared. The LGBT community is the top target for hate crimes in the Boston area. But rather than fight back with anger,  David's focusing on unity. He talks about his studio's involvement in the Southeast Boston community, and how he want to viewed as a safe space.
"After the president revoked Obama's guidelines on transgender bathrooms, we made a statement and took names off the bathrooms," David says. Furthermore, the studio invited everyone who is trans or identified as non-binary for a free month of classes at the studio.
"If you're scared, or feel like you can't connect, we want you to come here," he continues. "Everyone here is family."
This idea extends to everyone, regardless of political affiliation. Politics and yoga, according to David, are separate entities, and should be treated as such. That being said, it's important not to use yoga as an excuse to shut yourself out from the ongoings of the world around you. Yes, it's important to have a personal practice that is self-nourishing (go self-care!). But it's equally important to keep a keen eye out for the world around you. What can you do for those who are suffering? How can you extend the goodness of your practice into the lives of others?
We also talk about David's experience as a teenager, and what it means to be a gay man in today's political climate. And while he's very active for gay rights, he isn't into supporting the idea of labels.
"Being gay is not necessarily what I most identify with," he says. "Even though I'm married to a man, there's so much more to me. You could fall in love with anyone. There are so many people worthy of love, belonging. Everyone should be able to love everybody."
He recently spoke about the topic in a yoga class, and shares with me the same passage he shared with his students:
In the end I don't really ever think about "BEING GAY" (whatever that means). I live my life probably exactly the way everyone else lives their life. It's an adventure with moments of health strain and financial strain, and also times of ridiculous joy, laughter, and the comfort and happiness of being with friends and family who love you. So for this month, celebrate pride by being with friends and family and maybe opening some doors to make room for a few more members. I am so deeply proud of mine.
David Vendetti is a Wanderlust yoga teacher and and bodywork instructor. You can see him this summer at Wanderlust Stratton, where he'll be teaching bodywork, foam roller classes, and a blacklit flow.
—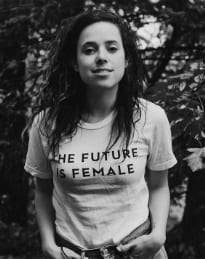 Amanda Kohr is the editor at Wanderlust. You can find her exploring new highways, drinking diner coffee, and on Instagram.