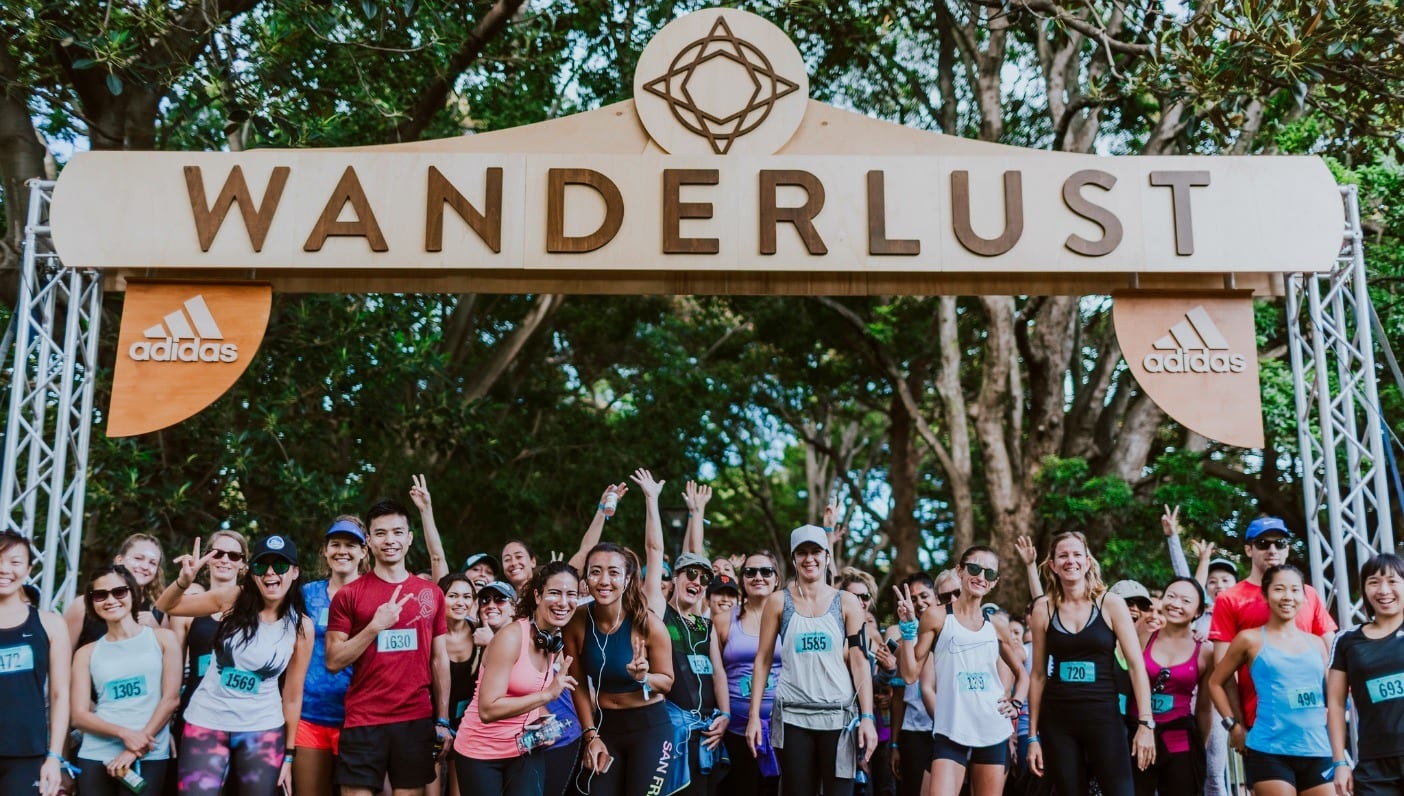 Photo by Amanda Senior
Can't wait any longer for more mindfulness? Check out the adidas ALL DAY  fitness app, offering on-the-go and in-your-pocket workout challenges, yoga classes, nutrition insights, and tips for mindset.
---
From Chicago to Los Angeles, 108s to festivals, Wanderlust events have been bringing mindfulness to some of your favorite spots all across the globe. Yogis from all over joined us for a day (or days) of running, yoga, meditation, hooping, acrobatics, good food, shopping, and more. Through this celebration of the mindful movement, we were able to come together and focus on the things that really matter—connection and community.
This year, we were lucky enough to partner with adidas in the creation of the H20 Know Activation. We dedicated part of the dome to featuring infused water from a recipe in the new adidas All Day App. The activation brought tips and inspiration from the All Day App to life for all Wanderlust enthusiasts and it tasted pretty great, too.
Ready for some nostalgia? See below for a photo recap of some of our favorite moments from this year's Wanderlust 108 and festivals. And don't forget to join us for the fall—we'll see you on the field!
At the 108 in Los Angeles, we started our day with a shoreside stretch to warm up the muscles and garner some motivation.
Fueled by adidas, we a ran a 5k our own way—meaning we set the pace. Whether it's a run or walk, dance or skip, the goal is to enjoy the journey.
One of the best parts about running with your friends is running with a support system. Yogis in Sydney, Australia spent the morning cheering one another across the finish line.
Make sure you stay nourished! We were quick to grab a snack after completing the 5K at the San Francisco 108.
One of our favorite spots to fuel up? The juice bar in the adidas dome offered fresh veggies and fruits, all blended up for some midday refreshment.
The dome was transformed into a land of luxury, featuring infused waters and top-of-the-line yogi merch.
We loved getting our infused water fix made from a recipe in the adidas All Day App!
Yogis in Charlotte, North Carolina gather to flow in Romare Bearden Park.
Wanderlust Presenter Chelsey Korus helps us to find our footing in the afternoon flow in Scottsdale, Arizona.
Find your om and get moving! Our flow in Sydney inspired some a mid-vinyasa dance party.
Aerial Yoga was a crowd favorite at the 108 in Seattle.
DJ Drez inspired us to celebrate through mindful music in San Diego.
In Atlanta, we took the opportunity to stock up on your yoga gear. The iconic adidas dome offered all sorts of yoga clothing, accessories, and various other goodies.
The entire family joins in to create mandalas and set mantras in the dome in Pueblo, Mexico.
We pulled out the hoops at the festival in Wanderlust Stratton.
We find our flow in the adidas dome in Snowshoe, West Virginia.
Wanderlust presenter Adriene Mishler leads us in "The Greatest Space." (If you're a runner, don't miss her awesome Yoga for Running sessions in the adidas All Day App.)
The best way to cap off a night? Breathing in the mountain air while dancing to the beat of our favorite Wanderlust musicians.
Goodnight for now! We'll see you again soon.
Join us again for the fall 2017 Wanderlust 108. Click here for tickets and more information. For more information on Wanderlust Festivals, click here.