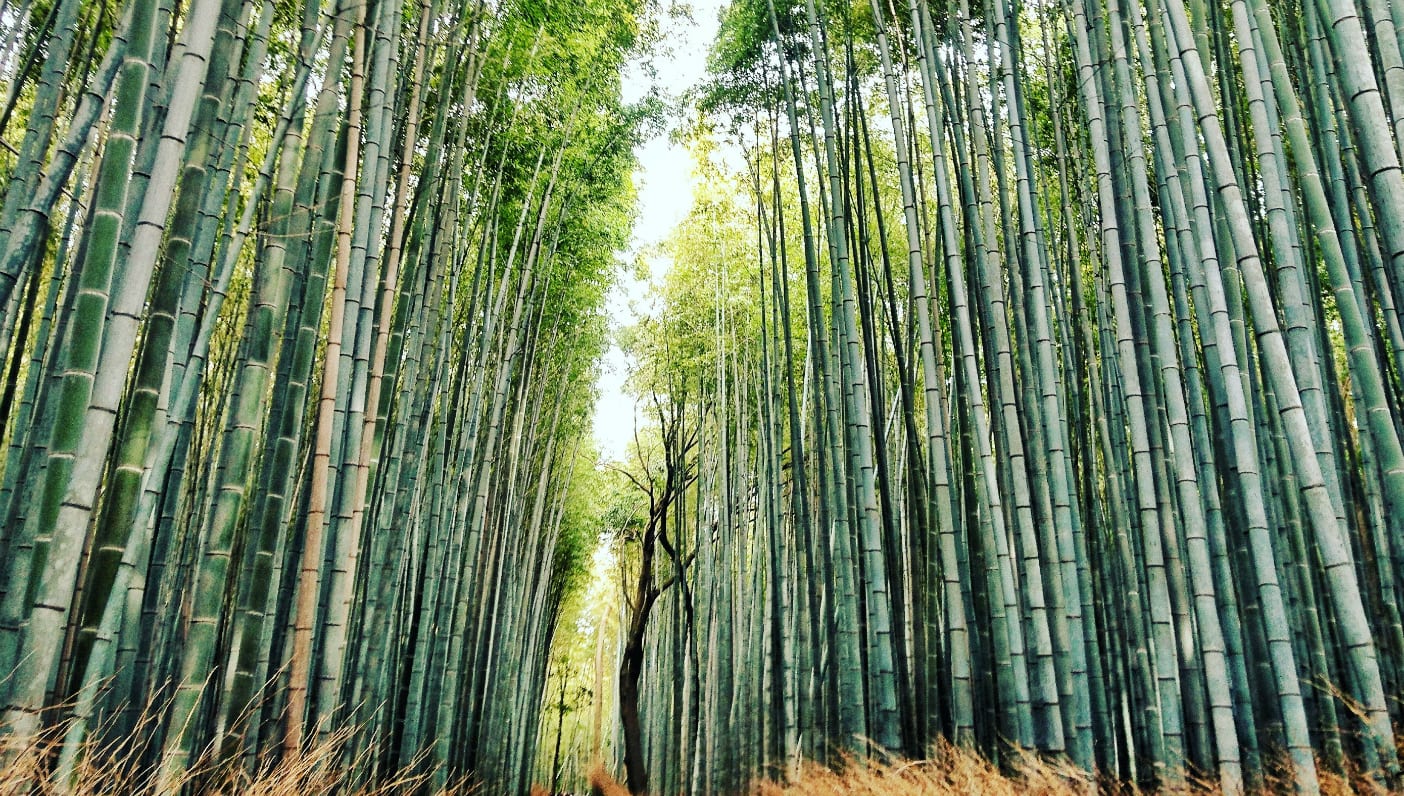 Photo by Natalia Garcia
Chip Conley is the author of Wisdom at Work: The Making of a Modern Elder, and a speaker at Wellspring, happening this month in Palm Springs. For tickets and more information, click here.
---
At age 47, Chip Conley died and went to the other side. "I saw what I saw," he says, "and they brought me back." It was 2008, and his successful and well-constructed life was facing transition. Chip, and many of his peers, were seeing early signs of the Great Recession, and—as the founder of Joie De Vivre Hospitality, a chain of 52 boutique hotels—Chip was starting to get nervous. "I was 22 years into it," he says. "I loved it for 21 of 22 of those years, but I started to feel like it was more of a job."
At the same time, a number of his friends committed suicide and Chip became depressed. A broken ankle yielded a bacterial infection in his leg, and though he knew he should have been resting accepted a speaking opportunity in St. Louis. While signing books, he passed out. By the time the paramedics arrived five minutes later, Chip Conley was dead.
"From a career and business perspective," he says now, still very much alive, "this was divine intervention of the world somehow tapping me on the shoulder and saying, 'You don't want to do this anymore, do we actually have to kill you to show you that you can do something else?'" A hotelier through and through, Chip recognized this as a wake-up call. And it was this that helped him to see that he was ready for something else.
"I think you can have one of three relationships with your work," he says. "It's either a job, a career, or a calling, and why not go for the calling?"
No Day But Today
When Chip walked away from Joie De Vivre, he had a blank slate to work with for the first time in decades. He'd built his successful business model on attempting to provide people the feeling of home while traveling. He'd taken seemingly crazy risks that had pushed not only his own businesses forward, but the industry forward as a whole—like installing a yoga studio in a hotel in San Francisco's financial district. People thought he was nuts.
"I was in the business of psychology and understanding how to create perfect habitat for someone to have a self-actualizing experience," he says, "which means being sort of all they can be." It was time for Chip to have his own.
While recovering in the hospital, Chip wrote an equation that would change his life: Despair = Suffering – Meaning. For the next few months, he says, this realization is what kept him alive, at least emotionally and psychologically. Once he sold his company, he decided that he'd think of other equations, and ultimately went to Bhutan—the only country in the world with a Gross National Happiness measurement—to study happiness. This led to several more equations, which he explores in his New York Times bestseller, Emotional Equations: Simple Truths for Creating Happiness + Success in Business + Life.
"So I did that and then started something called Fest300," says Chip—a curated list of the world's 300 best festivals. (Wanderlust made that inaugural list.) Though "that was a passion project," he says, "not really a financial project." Fest300 was sold to Everfest, and Chip was approached by three millennial entrepreneurs, who'd just received funding and asked if Chip would be interested in helping them to democratize hospitality. "The company was a small, fast-growing tech start-up. But nobody in the company had any travel or hospitality experience," says Chip. He accepted the offer. That startup was Airbnb, which in five years became a multibillion dollar company.
"It's been a fascinating journey," he says—a journey that led him to his most recent book Wisdom at Work: The Making of a Modern Elder.
Relevance Over Reverence
Chip's time at Airbnb taught him, above all, the value of intergenerational work. A modern elder, he says, is as much an intern as a mentor; someone who not only departs their wisdom to younger colleagues, but who is also willing to continue to learn. "It's not reverence," says Chip, "it's relevance." The relationship goes both ways. A more seasoned professional may be able to see the forest for the trees in situations that would be difficult for someone a bit greener. Conversely, a next-generation professional may be able to propose innovative solutions to perennial challenges.
"You know when you create an intergenerational collaboration, it's like a potluck," says Chip, "everybody brings what they do best." Not only can this make work more fun, but it helps to create a sense that people are working toward something—together. Chip says that the workplace today can often feel like an isolationist country, on the same continent but with separate dialects. "Wouldn't it be more interesting," he posits, "if we actually opened up the borders a little bit or created some intergenerational pipeline that allowed us to learn from each other?"
This kind of more-heads-are-better-than-one attitude can be applied in every area of life—not simply the work sphere. "I think life is really about creating the most beautiful bouillabaisse, or a stew, and it's a bunch of different ingredients," says Chip. "It's not a singular ingredient, and when you're too singular, it becomes noticeable in your life."
The Business of Mindfulness
For Chip, staying in the sweet spot of the visionary stew requires taking care of himself and finding balance. "For me," he says, "meditation has been sort of fundamental to being my reset button every day. I usually meditate twice a day, and I do a handful of the Vipassana silent meditation retreats."
That kind of balance is crucial when it comes to not only excelling in but enjoying the different facets of life—and it often comes down to finding the habits and routines that keep you in that state of balance. Chip believes that when you have the right combination of things that allow you to find and maintain balance in your body, mind, and spirit, habits that inspire you, and people in your life to keep you moving forward, you find that things in life just begin to flow.
"Getting into a state of flow is when the world is using you as a channel, and there's something rather sacred that is coming through you. It's like an ocean, or a river's just flowing, and you're going with it—but there's an intentionality and a belief that's somewhat faith-driven that you're exactly where you need to be."
And perhaps it's being there—in the flow, exactly where we need to be—that allows us to find the kind of epic success we admire in Chip Conley. There's nothing like continual reinvention to stay at the top of your game, whether you're a mentor, an elder, or just starting off.
—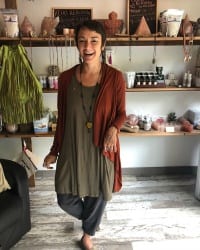 Lisette Cheresson is a writer, storyteller, yoga teacher, and adventuress who is an avid vagabond, homechef, dirt-collector, and dreamer. When she's not playing with words, it's a safe bet that she's either hopping a plane, dancing, cooking, or hiking. She received her Level II Reiki Attunement and attended a 4-day intensive discourse with the Dalai Lama in India, and received her RYT200 in Brooklyn. She is currently the Director of Content at Wanderlust Festival. You can find her on Instagram @lisetteileen.