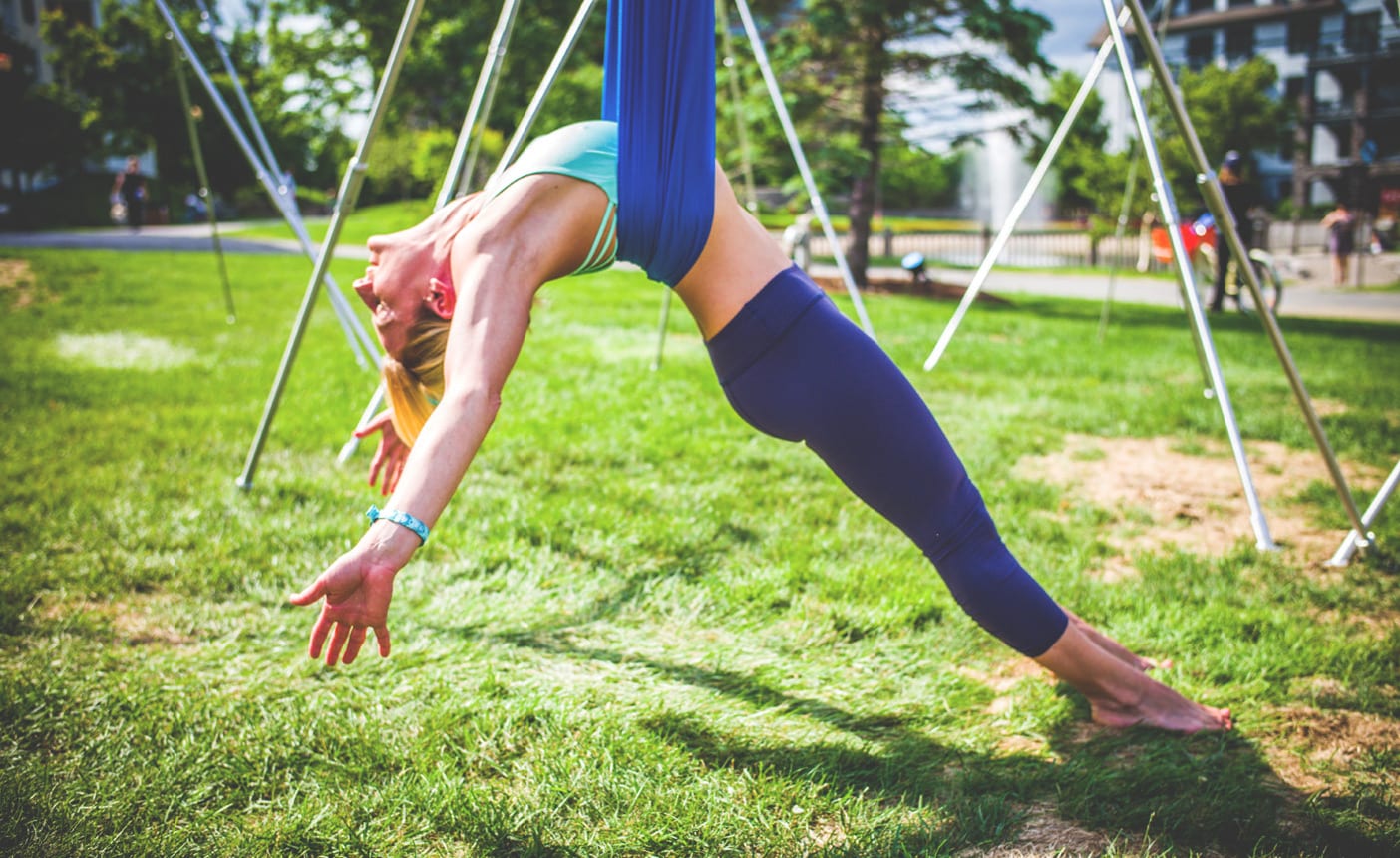 Photo by Neil Gandhi
Carmen Curtis (and her AIReal team) have appeared at countless Wanderlust events over the years. Find her on Wanderlust TV here!
---
As a competitive gymnast on UCLA's National Championship Team, a somewhat skeptical Carmen Curtis did not exactly flip over the idea of yoga when her college coach presented it to them as a way of prolonging their careers. Little did she know it would change her life forever.
While the team sessions did not last long, Carmen's affinity for yoga did, as she continued her practice with renowned yogi Bryan Kest, who taught her about "the essence of yoga, the love and compassion, the philosophy of mindfulness" and inspired her bring it into her life on and off the mat.
More than a decade later, knowing nothing of aerial yoga and everything about aerial arts, Carmen was traveling the world touring as a professional aerialist, performing Cirque, aerial harness, and flying.
"I did not find aerial yoga, it found me," says Carmen. "Following the birth of my first child 14 years ago, I wanted to jump back into circus arts, but I simply couldn't get my butt up and into the hammock, so we lowered it. Lowering the hammock was the big aha moment. It was the best yoga strap I have ever used."
"The hammock meets you where you are. And once you know your body more, what you need more, you can begin to heal yourself."
More than an aha moment, it was a life-changing moment for Carmen. It was in that moment, in the hammock, that Carmen felt held, safe, and supported, allowing her to do postures she never thought possible. This awakening made Carmen sink deeper into the possibilities of what the hammock could offer at such a low height and began her remarkable journey into, and the creation of, AIReal Yoga.
"The hammock is so amazing because it really meets you where you are. And once you know your body more, what you need more, you can begin to heal yourself," says Carmen, who spent years developing AIReal Yoga, the only brand of aerial yoga teacher training accredited by The Yoga Alliance. "If you are stronger or more flexible on one side, the hammock throws you off balance, forcing you to be awake at all moments, finding your center and balance."
In addition to Kest, Carmen counts Gurmukh and Shiva Rea among her most inspirational teachers and mentors.
"As a Yogi, I was taught Kundalini and inspired by the great Gurmukh, which really taught me about going inside myself, my essence, living in the moment, and working on my nervous system," says Carmen. "And the beautiful Shiva Rea taught me about Vinyasa Flow, pre-and postnatal yoga and living in tune with nature."
Carmen is continuously inspired by how aerial yoga transforms people as they become more connected to not only themselves, but the world around them.
"It's beautiful to watch people, especially those who are out of shape or injured, discover that it is possible for them to do yoga," says Carmen. She also stresses the benefits for advanced yogis who want to take their practice farther, deeper, and continue to be challenged. "They all believe more things are possible than they ever imagined."
—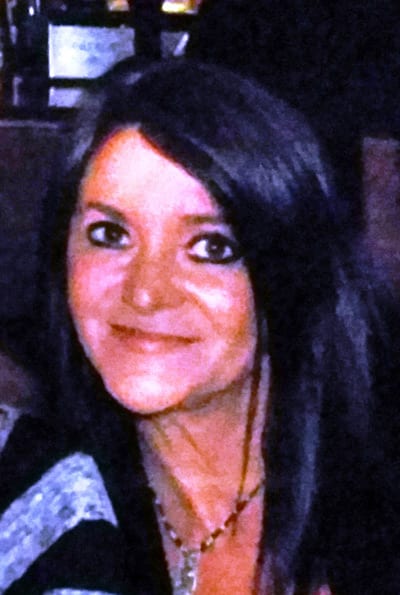 Lauren Lewis is a member of the AIReal Yoga team. With extensive experience as both a publicist and journalist, Lewis specializes in the overall public relations and communications for Carmen Curtis and the company.